2
We'll talk through the details of your claim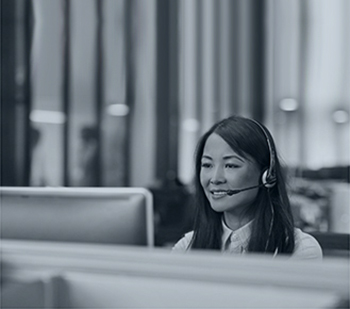 3
Don't worry, we'll take care of everything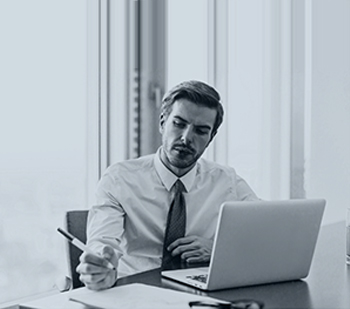 4
We'll work hard to secure you the compensation you deserve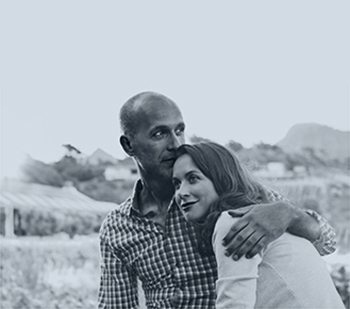 5 Reasons Why You Shouldn't Rush Into Getting Cosmetic Surgery
The beginning of the year is a time when many of us choose to make changes in our lives. Common New Year's resolutions might include learning a new skill, making an effort to spend more time with friends and family or spend less time on social media. Some people, however, see the New Year as an opportunity to make changes to their personal appearance. This can sometimes involve cosmetic surgery or other non-surgical procedures like Botox injections or dermal fillers.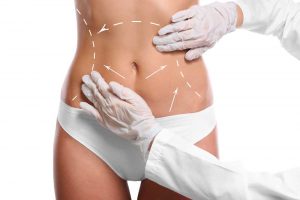 Over the last decade, cosmetic surgery has become less invasive and more widely available than ever before. 2015 was a record year for the industry, with around 51,000 people having cosmetic procedures, including eyelid surgery, breast augmentation and face and neck lifts.
While it used to be only certain members of society who opted to surgically enhance their appearance, nowadays, because of the internet, cosmetic surgery is much more accessible.  Individuals can now quickly and easily research a procedure online and find a hospital or clinic near to where they live.
What's more, the advent of social media has led to many people to feeling a growing pressure to look a certain way. They may aspire to look like their friends, colleagues or people in the public eye. In addition, the growing number of celebrity advocates for cosmetic surgery has led to the evaporation of the stigma that used to be associated with it.
However, as the cosmetic surgery industry has grown, there have been concerns about the way in which procedures are marketed. Through persuasive advertising, many clinics are presenting cosmetic surgery as a commodity instead of a kind of medical procedure. In some instances, this has led to patients having unrealistic expectations about the outcome of the treatment and the effect it will have on their lives. They might also view a procedure as something that can be 'returned' if they are dissatisfied with its results.
In 2012, the PIP breast implant scandal, when implants were manufactured using industrial instead of medical-grade silicon, made the public more aware of the risks of cosmetic surgery and led to a government review of the industry.  However, there are still doctors or surgeons who fail in their duty to educate their patients about the potential side effects of certain procedures.
Before you undergo any kind of cosmetic surgery, it's essential that you are fully aware of the process, risks and outcomes.  Below are five reasons why this is so important:
Surgery may not solve underlying problems
There are a number of reasons why you might want to get plastic surgery. However, before consenting to any cosmetic treatment, you must be clear about why you're looking to change your physical appearance. You need to be certain that the procedure is what you truly want and that you're not looking to get a tummy tuck, for example, to simply please someone else or improve a relationship.
In addition, if there are underlying psychological or emotional issues that have led to your decision, it's unlikely that these will be resolved by surgery alone.
The procedure could be irreversible
Any surgery is a big commitment and many cosmetic procedures are irreversible. Don't agree to undergo an operation unless you are clear about what you want and have realistic expectations of the outcome. Speak to your surgeon to make sure that you both clearly understand what it is you want and need from the surgery.
You should also be confident that you'll be able to cope with any physical and emotional changes that may occur following the procedure. For instance, you could be in pain for several weeks after surgery.
There are risks
Like with any operation, there are risks involved in a cosmetic procedure. These range from surgical complications to being dissatisfied with the outcome of the surgery. Before you commit to surgery, it's essential that you weigh up the risks against the benefits. Your surgeon or doctor should inform you of all of the potential side effects and the expected results. However, before you even approach a medical professional, you should do your own research so you are as educated as possible about the procedure, risks and after-care.
The risks will become more or less likely depending on your health. There are certain medical conditions that can affect the outcome of certain cosmetic surgery. Generally, you need to be in healthy and have a good medical history in order to have this kind of procedure.
It's an under-regulated industry
Unfortunately, in contrast to other sectors, the cosmetic surgery industry is under-regulated. Sometimes, practitioners are underqualified and inexperienced and this can put patients at risk.  Some clinics operate with primarily commercial motivations rather than an interest in providing exceptional medical treatment.
The vast majority of surgeons practising cosmetic surgery in the UK have the necessary training and experience. However, in some cases, surgeons travel from abroad and are not insured to carry out the procedure in this country. It's, therefore, critical that you are aware of your surgeon's professional background.
Make sure that they are experienced and qualified in carrying out your particular procedure and have the necessary insurance. Your surgeon should be on the General Medical Council's specialist register for the relevant area of practice and should be a member of the British Association of Aesthetic Plastic Surgeons (BAAPS). You could also ask to speak to some of their previous patients about their experience before making your decision.
Cosmetic surgery is expensive
While cosmetic procedures are more affordable than they used to be, they are still expensive. The cost will vary depending on the treatment and you should be clear about what's included in the price of your surgery.
At some clinics, the anaesthetic and other drugs may be considered an add-on to the price of the procedure itself. There is also the cost of any aftercare, possible corrective procedures and other fees to bear in mind. The price of these should be clearly explained to you by your doctor in your initial consultation.
Before consenting to cosmetic surgery, take a couple of weeks after your initial consultation with the surgeon or doctor before committing to the procedure. You are entitled to take as much time as you need and shouldn't feel rushed by the hospital or clinic to make a decision. What's more, even after you've decided to go ahead with the surgery, you can change your mind at any time.
Making a cosmetic surgery claim with Jefferies Solicitors
The recent growth of the cosmetic surgery industry, along with its under-regulation, has led to a growing number of patients being unhappy with the results or their treatment. Surgical complications and unexplained side effects commonly lead to individuals pursuing cosmetic surgery compensation claims.
If you have had cosmetic surgery in the last three years and have experienced difficulties as a result of the negligence or under-qualification of your surgeon or doctor, you could claim. Get in touch with the expert team of cosmetic surgery solicitors at Jefferies today to assess your circumstances. Call us on 0800 342 3206 or contact us online.
Published on 9th January 2017.