2
We'll talk through the details of your claim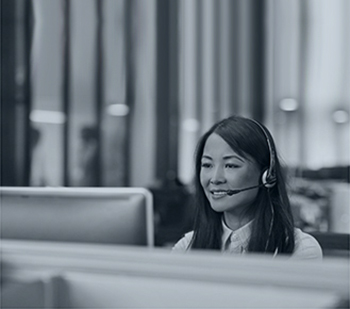 3
Don't worry, we'll take care of everything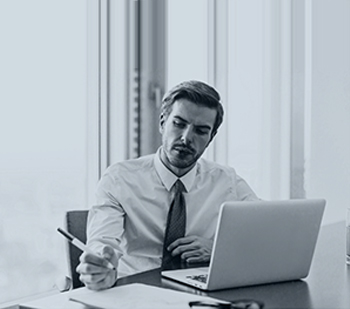 4
We'll work hard to secure you the compensation you deserve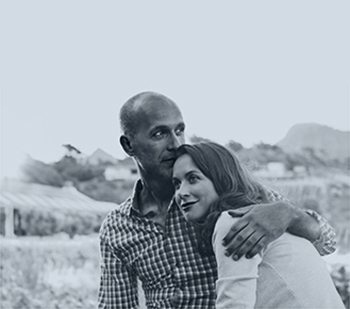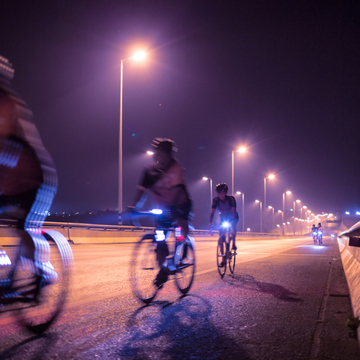 Bike and helmet safety this winter
Whilst we enter a new year, this does not mean that the weather will be changing anytime soon. This is why it is increasingly important to remain safe and cautious whilst cycling during these continuing winter months.  
Our Top Tips For Staying Safe
By law you must have front and rear lights that must be mounted onto your bike, a rear reflector and pedal reflectors If a cyclist rides without lights, or their lights fail when cycling they run the risk of a £50 non-endorsable fixed penalty notice offence.
As well as having a forward-facing headlight and a rearward-facing tail light, a helmet light will provide maximum visibility to promote road safety. Bright headlights, safety lights and reflective gear will also help to increase visibility. You don't want to dazzle traffic so be considerate in your choice of lights.
Having a reliable set of lights is essential. Make sure the lights are properly charged before heading out or have a backup pair to hand. A pair of dynamo lights may help to avoid the problem of running out of power by providing an always-on solution.
Look for lights that are the right shape and fit for your bike when making any purchases.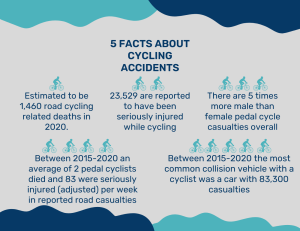 Data sourced from the Government website
Luke Cryer
GB mountain biker and medalist Luke Cryer suffered a traumatic brain injury in 2020 following a cycling accident on a pump track in Scotland, where he crashed and hit his head. Thankfully, Luke was wearing a helmet at the time meaning his injuries were not as severe as they could have been.
At Jefferies Solicitors, we support and share Luke's advice that cyclists, skateboarders, and scooter riders should wear helmets, to protect lives. We want to promote safe cycling by encouraging riders to wear protective gear, supporting Luke's advice, and running a series of cycling safety campaigns that will use Luke's advice at its core.
We are supporting Luke's advice as Jefferies Solicitors firmly believes in giving something back to the community and we want to encourage young people to see safety gear as an acceptable, cool and necessary part of sports, to reduce fatalities and injuries in future generations.
Headway
Our friends over at Headway, the brain injury association,  have relaunched their campaign to encourage people to wear cycle helmets after the government announced ambitious plans to boost cycling rates.
To check out more information please have a look at their website.
More Useful Links