2
We'll talk through the details of your claim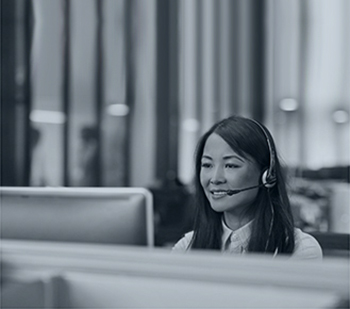 3
Don't worry, we'll take care of everything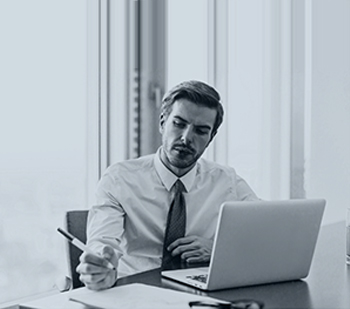 4
We'll work hard to secure you the compensation you deserve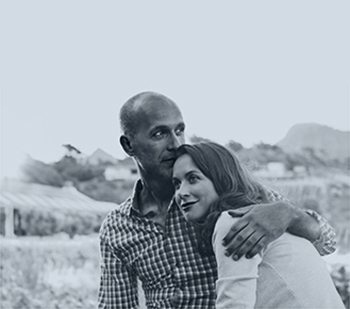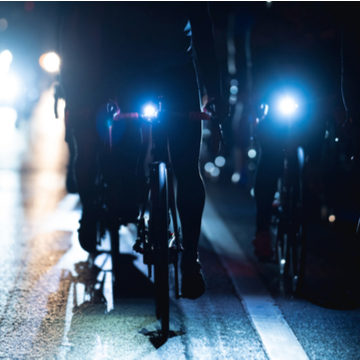 Bike Safety: Light-Up This Winter
Whether cycling for transport or for pleasure cyclists should do what they can to help make sure they are safe on the roads. In the winter, with daylight being scarce, bike riders should take extra precautions to increase their safety on the roads. This includes ensuring that bikes are properly equipped whilst being used on the roads, such as through the use of correct lighting.
Bike Safety: Legal
Investing in bike lights promotes road safety as it helps other road users such as cars and HGV's to know that a cyclist is there, and it also helps cyclists stand out to pedestrians. Having a good set of bike lights at the front and rear also helps cyclists to see where they are going in the dark mornings and evenings. Also, according to the Road Vehicles Lighting Regulations 1989 having a front and rear bike light is a legal requirement. The law states that:
Lights and reflectors are a legal requirement from 30 minutes after sunset, until 30 minutes before sunrise
When required, the lights and reflectors must be clean and working properly.
Section 60 of the Highway Code Rule 60 states:
'At night your cycle must have white front and red rear lights lit. It must also be fitted with a red rear reflector (and amber pedal reflectors, if manufactured after 1/10/85). White front reflectors and spoke reflectors will also help you to be seen. Flashing lights are permitted but it is recommended that cyclists who are riding in areas without street lighting use a steady front lamp.'
Bike Safety: Light-Up Top Tips
By law you must have front and rear lights that must be mounted onto your bike, a rear reflector and pedal reflectors If a cyclist cycles without lights, or their lights fail when cycling they run the risk of a £50 non-endorsable fixed penalty notice offence.
As well as having a forward-facing headlight and a rearward-facing tail light, a helmet light will provide maximum visibility to promote road safety. Bright headlights, safety lights and reflective gear will also help to increase visibility. You don't want to dazzle traffic so be considerate in your choice of lights.
Having a reliable set of lights is essential. Make sure the lights are properly charged before heading out or have a backup pair to hand. A pair of dynamo lights may help to avoid the problem of running out of power by providing an always-on solution.
Look for lights that are the right shape and fit for your bike when making any purchases.
According to the ROSPA 'pedal cyclists fall into the 'vulnerable road users' category, along with pedestrians and motorcyclists, who have much higher casualty rates per mile travelled than other road users.' Bike lights are just one way in which cyclists can maximise their visibility and provide some protection on the roads.
CYCLING ACCIDENT CLAIMS WITH JEFFERIES SOLICITORS
At Jefferies Solicitors, we are specialists in Cycling Accidents. if you have been involved in a cycling accident talk to us, we are here to help.
The solicitors at Jefferies have helped victims of cycling accidents for many years. Throughout your case, our friendly team will advise you on all aspects of your claim. We will be on hand to answer any queries you may have about your case. We will also be able to advise on the level of compensation you or your loved one might receive.
Our expert bicycle compensation solicitors are knowledgeable and approachable and will work hard to help you claim the injury compensation you deserve.
You needn't worry about gathering lots of paperwork together before making your enquiry. Simply call us so that we can gather the initial details and we will take it from there.
You have three years from the date of your injury to make a claim. It is therefore essential that you begin your claim as soon as possible.
To learn more and to discuss your potential claim in confidence, contact our team on 0800 342 3206 or complete our online contact form. 
Where next? Read
Cycling Claim: Hit By A Car Pulling Out Of A Drive
Guide To Making Cycling Accident Claims
READ CLIENT REVIEWS