2
We'll talk through the details of your claim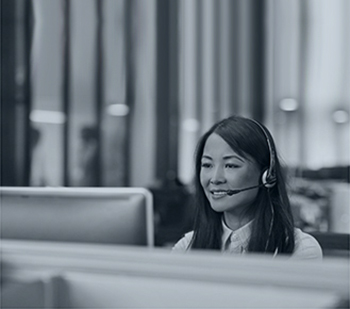 3
Don't worry, we'll take care of everything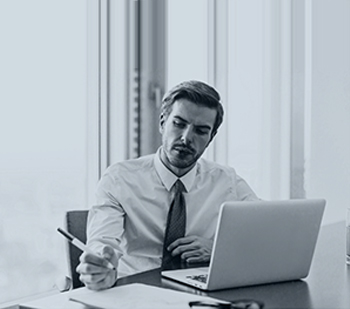 4
We'll work hard to secure you the compensation you deserve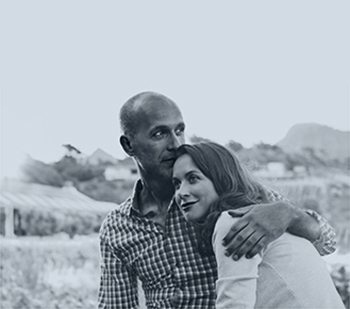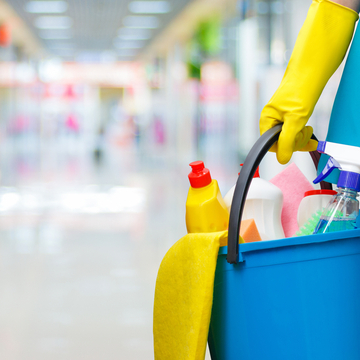 Cleaner Dermatitis Claims
If you work as a cleaner, you could develop dermatitis. The products that professional cleaners use, as well as the environments that they work in, can sometimes cause the development of skin problems like dermatitis. Dermatitis is quite a common condition among professional cleaners and it can have a seriously large impact upon future employment and the quality of life of the person suffering.   You may also already have a pre-existing skin condition that is irritated by your job.
How Common Is Dermatitis In Cleaners?
A study by M.C. Mirabelli found that 28% of current cleaning workers, in comparison with 18% of the non-cleaner general population, suffer from dermatitis. 
The most common form of dermatitis that cleaners suffer from is hand dermatitis.  
However, dermatitis does not have to be a major risk within this occupation. There are specific steps and precautions that employers and employees can take to reduce the likelihood of contracting dermatitis.  
Employer Responsibility
If you are a cleaner, your employer should provide you with certain protections to ensure that you are safe while performing your job role. These protections will help to decrease the likelihood that you suffer from dermatitis or other skin conditions. The protections that your employer should put in place for you include:
Rigorous training so that you know how to properly and safely perform your job role. This includes knowing what products you should use with which surfaces or materials.
Personal protective equipment (PPE) – this includes gloves and masks (if your job involves heavy-duty cleaning chemicals).
The Health and Safety Executive (HSE) note that certain conditions can irritate the skin and make it more likely that you will develop dermatitis. Your employer should caution you about engaging in these sorts of behaviour:
Having your hands wet for a long period of time or having them frequently wet during the day. This can seriously irritate the skin, which can lead to dermatitis.
 Using cleaning products that could irritate the skin if you have an allergy or asthma. Therefore, you should be careful to ensure that all the products you use do not contain anything that could irritate you personally. Furthermore, you should always wear gloves when cleaning to avoid skin to chemical contact.
 Be incredibly careful with corrosive cleaning products that can cause skin burns and eye damage.
If you would like to find out more about the provisions your employer should be putting in place for your safety, visit their website.
If you wear personal protective equipment and make sure to follow the steps listed above, you will greatly reduce your likelihood of suffering from dermatitis.
Behaviours That Irritate The Skin
There are 2 kinds of Dermatitis that can be caused by your working environment:
1. Irritant contact Dermatitis and;
2. Allergic contact Dermatitis.
Irritant Contact Dermatitis:
This may be caused by frequent exposure to an irritant such as disinfectants, powders, dust and soil, water and antiseptics.
Allergic Contact Dermatitis
This form of dermatitis occurs when you come in to contact with an allergen, you may become sensitised to a substance which causes you to develop an allergy to that substance. Allergens that can cause this form of dermatitis include rubber, including latex, metals, and some textiles. Allergic contact dermatitis can have a big impact on your work and home life.
If you do start to develop symptoms of Dermatitis then you should contact your GP who will try to identify what has triggered your symptoms. You may be referred to a Dermatologist for patch testing .
If your symptoms have developed as a result of exposure to any substances at work then you should inform your employer immediately so that they can take steps to minimise or reduce your contact with the substance.
TRY THE ONLINE ELIGIBILITY CHECKER
HOW DOES THE CLAIMS PROCESS WORK?
At Jefferies Solicitors, once we have carried out an initial consultation, we will take care of the paperwork required to get your case underway. 
A letter will be sent to you following an initial consultation with your solicitor. This will be a summary of the meeting you had and will confirm that they are happy to take on your case. It will highlight who will be your contact and estimate how long the process will take. The letter will also detail how you will be funding the case and an estimate of costs. If you need to provide any further information this will also be included. 
A letter will then be sent to the defendant, providing details of your exposure and your symptoms the accident. The defendant then has a fixed period in which they can reply and in their reply, they must state whether or not they are denying or accepting liability for your injuries. If they do accept liability, your solicitor will endeavour to settle the case out of court. 
AMOUNT OF COMPENSATION IN CLAIMS
All personal injury cases are unique and so the amount of compensation that is awarded in each case is also unique. The amount of compensation that is awarded is determined by looking at two specific factors – general damages and special damages. 
GENERAL DAMAGES
The pain and suffering that your injuries have caused is the main factor that is used to determine how much compensation you are owed. This will usually be determined by undergoing a medical examination, from which a report is created that outlines the length of time the injuries will take to heal as well as their severity. 
Our compensation calculator gives an indication of how much you might be entitled to based upon your injuries. Jefferies Solicitors will take these different details relating to your injury into account when calculating how much compensation you should be awarded, which will then be put forward to the opposing side and the judge. 
SPECIAL DAMAGES
However, compensation also takes into account any financial losses that you might have suffered as a result of your injuries, such as a loss of earnings due to being unable to return to work. If you have had to pay for treatment or travel to treatment, compensation may also be able to cover this as well. Therefore, you should keep any receipts or other documents that help to outline the extent of your financial losses, as caused by your accident/injuries. 
HOW LONG DO I HAVE TO MAKE A CLAIM 
You have 3 years to issue Court proceedings from what is known as your ' date of knowledge'.  There are two types of knowledge, actual and constructive.  
Actual Knowledge: 
If you had significant symptoms and knew that these symptoms were caused by your work then you have 3 years from the date when you first connected your symptoms with your work.  
Constructive Knowledge: 
Constructive Knowledge is when you might be deemed to have reasonably acquired knowledge that your symptoms have been caused by work i.e. you may have noticed your symptoms and sought advice from your GP who may have questioned you about work.  Even if your GP did not diagnose you with work-related Dermatitis you could potentially have 3 years from the date of your GP appointment in which to bring a claim.  
If you are unclear how long you have left to make a claim then contact our experts at Jefferies who will assist you in establishing your date of knowledge.  
Contact Jefferies Solici
t
ors 
Our experts at Jefferies Solicitors are well experienced in dealing with a range of different case types. We understand how traumatic sustaining an injury or developing an illness can be and so we want to make the process of claiming compensation as stress-free as possible. No matter where you are located throughout England and Wales, we can help you.  
At first, we will need some initial details about the specifics of your injuries and how this has impacted your life. Contact us today on 0800 342 3206 or through our online form to get started. A member of our team will quickly be in touch to discuss your case, confidentiality is ensured with all our clients 
"92% of customers said they were 'very satisfied' with the friendliness of our staff."