2
We'll talk through the details of your claim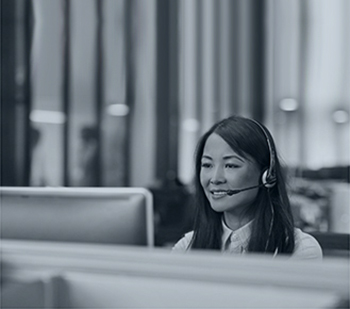 3
Don't worry, we'll take care of everything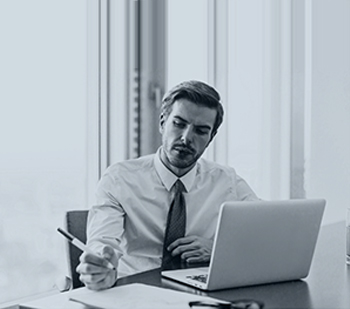 4
We'll work hard to secure you the compensation you deserve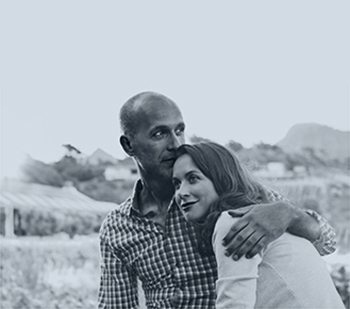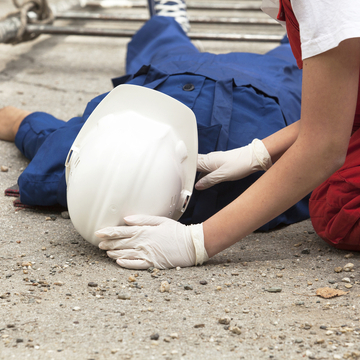 Steps to Take After An Accident At Work
Your main concern after suffering an accident at work will be your health and safety. However, there are additional steps that you can take to improve your chances of making a successful accident at work claim in the future. Jefferies Solicitors have outlined four crucial steps that you can take to increase the likelihood that your claim will be successful.
Call our specialists on 0800 342 3206 or fill out our online form to arrange a no-obligation confidential conversation about your accident.
Tell a Supervisor about your Work Accident
No matter where you work, your work should have an accident book. The accident book allows workers to log specific details about an incident, such as the date, time, type of accident and injuries that have been sustained. Therefore, you should inform a supervisor that an incident has occurred so they can take any necessary action to ensure the health and safety of the rest of the team and any customers However, this will also mean that they can log the incident in the accident book. It important that you check the entry in the accident book and that you check how the accident has been recorded in this report and that you agree that it is an accurate version of events. If you do not agree then you must tell your supervisor or better still put your objections in writing.
Seek Medical Help
If your injuries are severe you will likely be taken away from the scene in an ambulance. However, even if your injuries do not immediately seem severe, you should still seek medical attention as soon as possible either by attending your nearest Accident and Emergency Department or Walk-in Centre, or your GP. This is because some injuries are not immediately obvious, such as a concussion and you could be injured more severely than you think you are. The records of your attendance at either the hospital or the GP will be used as independent evidence to support the version of events you have provided us with and will also assist a medical expert to assess the extent of your injuries and any treatment you may need.  You must ensure that any account you provide to a medical professional is accurate in relation to the date of the accident, your injuries and any symptoms you may still be continuing to suffer from.
Take Photos of Your Work Accident
If you are not severely injured, you should aim to take photographs of the accident scene immediately after the incident has occurred. The photographs should be taken in a way that highlights the cause of the accident. For example, if you fell because an object was obstructing a walkway, you should ensure that the photograph shows enough of the background to show that the item was left in a walkway. You should also aim to take photographs of your injuries which can be used as evidence at a later date. Having enough evidence to prove that the accident happened in the way that you have described and that the other party is to blame is crucial if your personal injury claim is going to be successful.
Evidence is the key to winning a case and all of these steps help to ensure health and safety within the workplace, as well as creating evidence that can be used later in a personal injury case. There is normally a three-year time limit to issue a make a claim in personal injury cases, beginning on the date that an accident has occurred and there is a period of investigation that needs to be carried out before a claim can be issued. Unless you are a child aged under 18, children under the age of 18 have 3 years from the date of their 18th birthday to make a claim. Therefore, you should contact a personal injury solicitor as soon as possible to begin the claims process. If you've suffered an accident at work, contact Jefferies Solicitors. 
Record Your Financial Losses
If you have lost any income or suffered financial losses because of the accident, you should make a note of each one so that they can later be claimed back through compensation. If you have suffered a loss in income due to being unable to work, you should ensure that you keep your previous payslips and document the amount of time you have been off work extensively. Similarly, if you had to travel or pay for medical treatment, you should keep a record of this so that you can claim back these costs at a later date. You should keep any and all evidence of any financial losses such as receipts so that we that can claim these back as part of your claim. 
You may also be able to claim for additional help you have received from family or friends around the home.  It is important however that if you do receive care from family or friends that you make a record of when and how long this assistance was provided for.   
Contact Jefferies Solicitors Today
Our experts at Jefferies Solicitors are well experienced in dealing with a range of different case types. We understand how traumatic sustaining an injury can be and so we want to make the process of claiming compensation as stress-free as possible. No matter exactly where you are located throughout England and Wales, we can help process your case.
At first, we will need some initial details about the specifics of your injuries and how this has impacted upon your life. Please contact us today on 0800 342 3206 or through our online form to get started. A member of our team will quickly be in touch to discuss your case, confidentiality is ensured with all our clients.