2
We'll talk through the details of your claim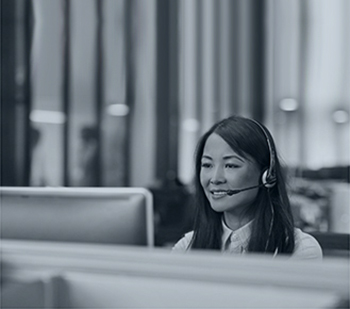 3
Don't worry, we'll take care of everything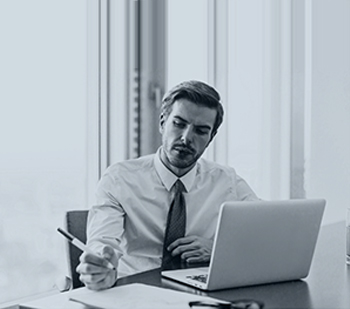 4
We'll work hard to secure you the compensation you deserve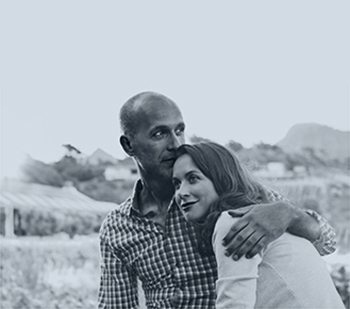 Jefferies Solicitors' Top Tips For Staying Safe This Autumn
Over the next couple of weeks, many of us will venture out with family and friends to celebrate Halloween and Bonfire night. Whether you're going trick or treating, visiting a fireworks display or holding your own in your back garden, there are a number of things you can do to make sure you stay safe during the autumnal festivities.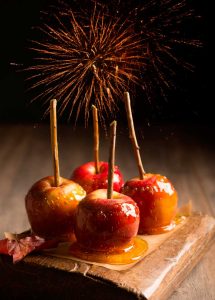 Halloween
While many are aware of the potential dangers on Bonfire Night, only one-third of people would consider the safety risks on Halloween. However, the lit pumpkins, flammable costumes and candles involved in the celebration mean that fire-safety should be a priority on 31st October.
Costume safety
For many, one of the highlights of Halloween is the chance to show off your creativity, dress up in a scary costume and pretend to be as frightening as possible. However, because, legally, they are not classed as clothes but as toys, there are dangers associated with many shop-bought fancy dress costumes.
Shockingly, these costumes are subjected to far less rigorous fire safety tests than other kinds of clothes. The fabric they are made from is more flammable than most, so they pose a significant burn risk. The dangers of Halloween outfits were exposed in 2014 when the daughter of TV personality Claudia Winkleman was severely burned when her witch costume caught fire at a Halloween party.
Buy your costumes from a reputable retailer and look out for a CE mark on the label – this means that they comply with the European Toy Safety Directive. While wearing your costume, stay well clear of any naked flames and do not light candles, sparklers or fireworks to prevent potentially devastating burns.
Trick or treating
If your little ones want to go out trick or treating, make sure that when they do they are accompanied by a responsible adult.
Many Halloween costumes are dark in colour; wear light, reflective clothing, attach a reflective strip to your costume or carry a torch to help drivers see you while you're out and about.
Be considerate of the people you visit and keep an eye out for 'no trick or treat signs' before you ring the doorbell.
If you're driving on 31st October, it's important to be aware that there may be groups of exciting children crossing the roads. Slow down and be extra alert in residential areas; turn your headlights earlier on in the day so you can spot children from further away.
Bonfire night
Unfortunately, firework accidents are very common, especially at this time of year. According to NHS figures, 168 people were admitted to hospital for firework injuries in 2015/16.
Fireworks
Because they burn at very high temperatures, are unpredictable and can travel at speeds up to 150mph, fireworks can cause devastating injuries if they're not used safely and responsibly.
It is essential that firework safety precautions are followed and firework instructions are read thoroughly in order to prevent accidents from happening. If you are holding a firework display at your home, you have a responsibility to ensure the event is as safe as possible for you and your guests.
Check that your fireworks conform to British safety standards, the code BS7114 should be written clearly on the box. Before your display, read the instructions for each firework and make sure you understand how to use them.
Spectators should watch fireworks at a safe distance, at least 25 metres away and you should direct any rocket fireworks well away from them. Never return to a firework once it has been lit, even if it seems to have gone out.
Compared with organised events, private displays are more likely to result in injury. This is partly because those in charge of lighting the fireworks may be less experienced and, they're also more likely to be consuming alcohol. If you're planning on dealing with fireworks or tending to a bonfire, stay away from alcohol until afterwards.
Bonfire
When lighting a bonfire, choose a location set well away from any buildings, fences and trees, and also make sure it will be nowhere near where you are planning on setting off fireworks.
If you're tending to a bonfire, substantial clothing rather than lightweight garments are recommended as these will be less likely to ignite (they'll also keep you warm!)
Never put paraffin or petrol on a bonfire to get it going and never throw on fireworks or burn dangerous items like batteries. Doing these things can result in an uncontrolled spread of fire or an explosion.
Keep a close eye on the bonfire and never leave it unattended. Have a bucket of water or the garden hose close by so you're ready if the fire gets out of control.
Sparklers
Sparklers burn at fierce temperatures (at around 2000°C) and shouldn't be given to children under 5 years old. Always wear gloves when handling sparklers and hold them at arm's length in a clear space away from others. When a sparkler has finished burning, put it in a bucket of cold water right away.
Bonfire Night and Halloween are highlights of the year for both adults and children alike. While it can sometimes be easy to get carried away in the festivities, it's important that the celebrations are enjoyed safely and responsibly to prevent injury.
Claiming for a bonfire night injury with Jefferies Solicitors
If you've suffered an injury at a public fireworks display, you might be entitled to claim compensation. The organisers of such events are legally obliged to ensure the safety of both their spectators and staff. If they have failed to follow safety guidelines or legal requirements, their actions could be described as negligent and, if you have suffered an injury, you might have grounds to make a personal injury claim.
Contact the experienced team of solicitors at Jefferies for more information. Call us on 0800 342 3206 or get in touch online.
Published on 25th October 2016, updated 2nd November 2017.