2
We'll talk through the details of your claim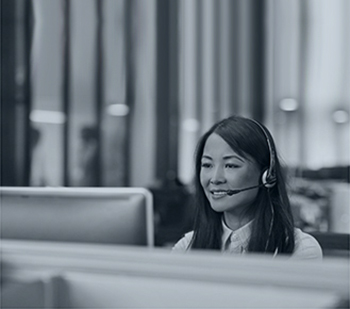 3
Don't worry, we'll take care of everything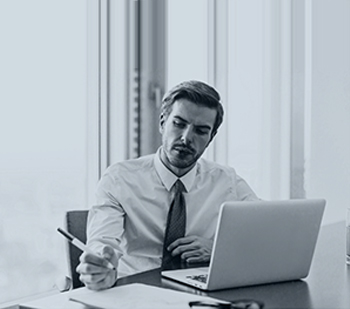 4
We'll work hard to secure you the compensation you deserve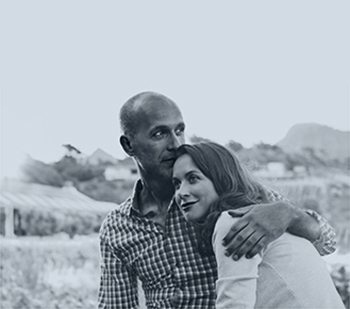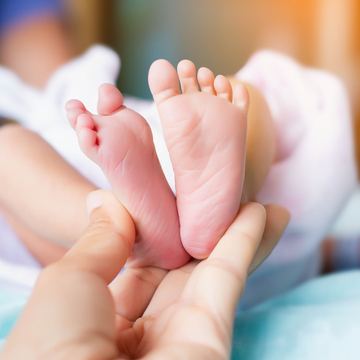 Shortage of staff on NHS maternity wards
A recent survey has found that there is an acute shortage of staff on NHS maternity wards. The findings of the survey, have sparked some news sources to highlight that there are fears that the staff shortages may contribute to a rise in potential birth defects.
A recent survey by the Royal College of Midwives (RCM) has revealed that 83% of midwives do not believe their NHS Trust or Board has enough staff to operate a safe service, with 42% reporting that half of shifts are understaffed, and a third saying there are very significant gaps in most shifts.  The RCM says these shortages are taking their toll on midwives and maternity support workers, with morale at rock-bottom. Seven out of 10 (71%) have considered leaving the profession, while over a third (38%) are seriously thinking about it.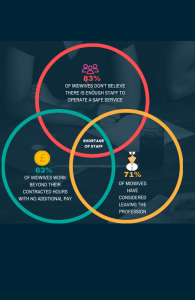 Gill Walton, Chief Executive of the Royal College of Midwives, said:
"These are dedicated professionals caring for women, babies and their families through the enormous pressures of the pandemic. They are being pushed to the edge by the failure of successive governments to invest in maternity services. Maternity staff are exhausted, they're demoralised and some of them are looking for the door. For the safety of every pregnant woman and every baby, this cannot be allowed to continue."
The RCM's survey found that nearly two-thirds (63%) of midwives are working beyond their contracted hours for no additional pay.
A Department for Health and Social Care spokesperson said: "We are committed to patient safety, eradicating avoidable harms and making the NHS the safest place in the world to give birth.
"Midwives do an incredibly important job and we know how challenging it has been for those working during the pandemic. There are more midwives working in the NHS now than at any other time in its history and we are aiming to hire 1,200 more with a £95 million recruitment drive.
"The mental health and wellbeing of staff remains a key priority and the NHS continues to offer a broad range of support including through dedicated helplines and mental health and wellbeing hubs."
Commenting on the findings of the survey,  Dr Edward Morris, President of the Royal College of Obstetricians and Gynaecologists, said:
"This survey provides a deeply concerning snapshot of how maternity services are coping in the midst of a second wave of the pandemic.
"Stretched and understaffed maternity services affect the quality and safety of care provided to mothers and babies, and restricts the choices available to women. While the numbers of midwives were already lacking ahead of the pandemic, COVID-19 has intensified the pressure. In the first wave, maternity staff were redeployed to other areas of the hospital – something that cannot and must not happen during this wave.
Obstetric Claims -NHS Resolution
The impact of NHS maternity staff shortages on the health of babies and women during pregnancy and birth is of particular concern due to the impact the shortage may have on potential birth defects.
Sadly birth defect injury claims do take place. The following provides information from NHS Resolution on clinical negligence claims related to births:
Number of Claims received between financial years 2018/19 to 2020/21 where the speciality was obstetrics:
Year of Notification- No. of Claims
2018/19-1,066
2019/20-994
2020/21-1,102
2020/1 saw successful damage payments for claims settled for:
Unnecessary pain
Erb's palsy
Bladder Damage
Brain Damage
Cardiac Arrest
Pressure sores
Unnecessary operations
Psychiatric/Psychological Damage
Fatalities
Scarring
And more. It may be the case that the number of claims and the types of claims increases in the future due to the stated NHS midwife staff shortages.
Making a Birth Injury Claim
It might be the case that there is not a single individual culpable, due to a complicated birth beyond the control of any medical intervention. This may be the case with an unusually large baby, a breech or a premature baby. When considering whether or not to lodge a claim, you should also ask the following questions:
Was there a specific action that directly resulted in an injury?
How avoidable was the injury?
How high would you say the level of care was?
By answering these questions you will be able to give yourself a clear indication of how viable your case is going to be. Although making a claim may not be the first thing to consider following a traumatic event, extra financial support can often alleviate a difficult situation.
In instances where mistakes can be determined, accountability lies with the midwife/midwives present during labour and the obstetrician or doctor overseeing the birth. The most common types of medical negligence in pregnancy and birth are medical inefficiencies, delivery complications, NHS funding issues and staffing problems.
To determine whether you are entitled to compensation after suffering as a result of medical negligence during pregnancy or childbirth, you should speak to us. Contact Jefferies Solicitors to speak to one of our personal injury solicitors. They will take some first-stage preliminary details regarding your case and we can take it from there together.
Sources quoted in this article;
https://www.rcog.org.uk/en/news/rcm-survey-shows-fears-for-maternity-after-staff-shortages-hit-morale/
https://www.itv.com/news/2021-11-18/women-and-babies-put-at-risk-on-maternity-wards-whistleblower-tells-itv-news
https://www.rcm.org.uk/media-releases/2020/november/fears-for-maternity-as-staffing-shortages-hit-safety-and-morale-says-rcm/