2
We'll talk through the details of your claim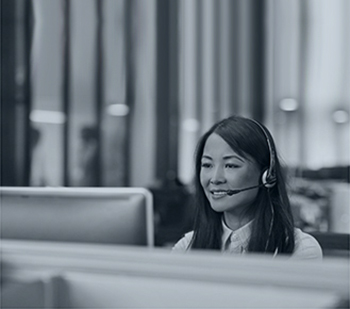 3
Don't worry, we'll take care of everything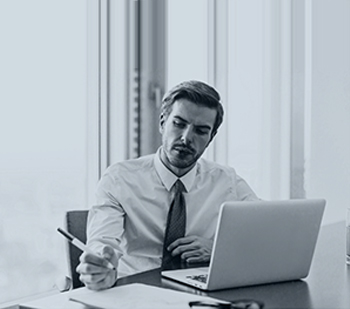 4
We'll work hard to secure you the compensation you deserve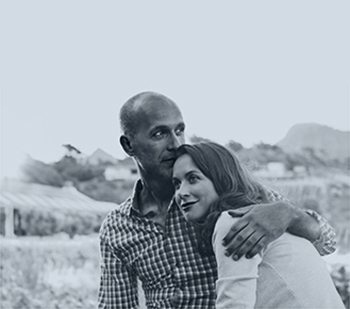 PLEASE NOTE: WE HAVE NOW CLOSED ENTRY TO OUR CLAIMANT GROUP REGISTER AND ARE NO LONGER TAKING ON NEW CLIENTS WHO WISH TO CLAIM AGAINST VOLKSWAGEN.
Should I Join The Class Action Lawsuit Against VW?
While at Jefferies, we specialise in personal injury and medical negligence cases, we are also representing clients who have been caught up in the Volkswagen Emissions Scandal.
There are an estimated 2 million past and current owners of cars affected by 'Dieselgate in the UK.  Each of these claimants could be entitled to a slice of an estimated £10.2 billion in compensation if they are successful.
Please note: due to the proximity of the registration deadline, we are no longer taking on new clients as part of the group action against Volkswagen. 
What is the emissions scandal?
The Volkswagen Group is facing an unprecedented legal case after it admitted that 'defeat devices' had been installed in some of its diesel models. These illegal devices reduced the levels of nitrogen oxide and carbon dioxide the cars produced to pass official emissions tests.
The case against VW is likely to be the largest group action the UK has ever seen. Owners of the affected models will be able to claim for the human, environmental and financial impact of VW's actions.
In the USA, in 2017 Volkswagen pleaded guilty in court for cheating NOx emissions tests and lying regulators. The manufacturer paid damages in excess of $25 billion, with owners receiving between $5,000 and $10,000, depending on the age of their vehicle. However, in the US, nitrogen oxide emission limits for vehicles are much stricter than in Europe and the UK and the engine variants also differ significantly.
Unfortunately, the case against Volkswagen is more complicated in the UK and anyone who wishes to be involved needs specialist legal representation. We're confident that owners will be able to claim compensation and joining the Group Action is the best way of doing so.
If you own or have owned a vehicle that was manufactured with the 'defeat device', you are legally entitled to join the case against Volkswagen.
You may be able to claim if your car meets the following criteria:
It is a VW, Skoda, Audi or SEAT
It has a 1.2, 1.6 or 2.0 litre EA189 diesel engine
It was manufactured between 2009 and 2015
You purchased, leased or acquired your car (new or second-hand) before 1 January 2016.
Considering joining the Group Action? Here's why you should join the claim if your car has been affected:
The Volkswagen Group has broken the law
Volkswagen has deceived and misled normal hard-working people by marketing their vehicles as having low nitrous oxide emissions. Aside from the financial reasons behind claiming, it is important that Volkswagen is held to account for its actions.
Diesel vehicles were promoted by Volkswagen as being an environmentally friendly option, when in fact, without the installed defeat device, the vehicles would have been unable to meet the emissions testing regulations.
By joining the Group Action, vehicle owners can take a stand against this unacceptable behaviour. If you are the past or present owner of an affected vehicle, you have been misled by the Volkswagen Group in your purchase (whether new or second-hand) and are entitled to take legal action.
There are significant environmental effects
What's more, the cars fitted with the defeat device are damaging the environment. While they remain roadworthy, the vehicles do not comply with emissions regulations and are producing damaging levels of nitrogen oxides (NOx).
NOx are air-polluting chemical compounds that have a range of harmful effects on our health and the environment. They contribute to acid rain, childhood asthma and global warming and reduce air and water quality.
You may find it difficult to sell your vehicle
It's likely that your manufacturer will have contacted you in regards to the emissions scandal and offered to fix your vehicle. However many drivers who have had the fix have reported problems with the performance and efficiency of their vehicles since the recall. Because of this and the notoriety of the scandal, the value of the vehicles has been impacted and many owners are finding it difficult to sell their cars, without losing money.
You could receive thousands of pounds in compensation
It has been estimated that Volkswagen could end up paying more than £10 billion in damages to drivers in the UK.
There are several conditions under which individuals are able to pursue a compensation claim against Volkswagen. While it is unclear exactly how much claimants could receive, some of these conditions could potentially result in individuals receiving a considerable amount of compensation. According to some reports, drivers may be able to recover the entire value of the vehicle.
We'll handle your claim on a no win, no fee basis
As part of the Volkswagen group action, we're working on a no win, no fee basis for our clients. There will be no cost to you for joining the group action and if the claim against VW is not successful, you won't have to pay us a penny. You have nothing to lose by signing up and could gain a considerable amount of compensation by doing so.
Compared with other law firms taking part in the group action, at Jefferies Solicitors, we are limiting our legal fees to a minimum. When the case concludes, if your claim is successful, you will receive 75% of your compensation.
The deadline to claim is looming
The High Court has set a deadline of 26th October 2018 for eligible motorists to join the Group Action. Everyone who wishes to take part in the Group Action needs to have submitted their claim by this date.
At Jefferies Solicitors, we have now closed entry to our Claimant Group Register. This will ensure that we have enough time to complete all the necessary work on your behalf so that everything is in order before the October cut-off date.
PLEASE NOTE: WE HAVE NOW CLOSED ENTRY TO OUR CLAIMANT GROUP REGISTER AND ARE NO LONGER TAKING ON NEW CLIENTS WHO WISH TO CLAIM AGAINST VOLKSWAGEN.