2
We'll talk through the details of your claim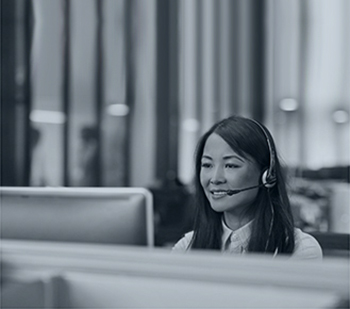 3
Don't worry, we'll take care of everything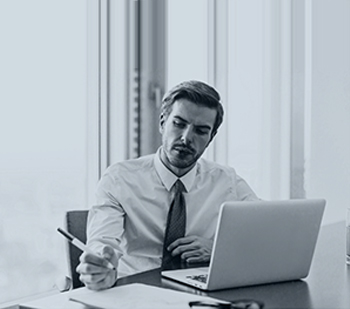 4
We'll work hard to secure you the compensation you deserve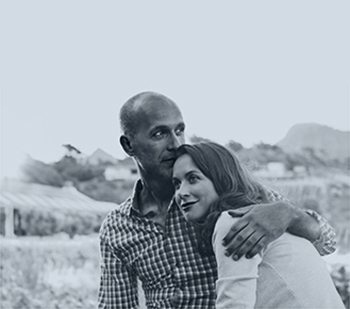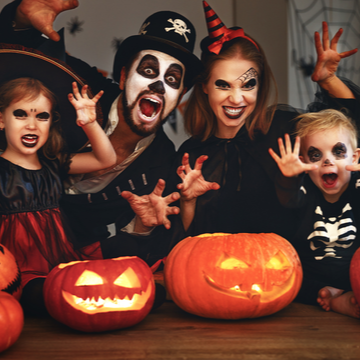 Staying Safe On Halloween Night
The spookiest night of the year is a mere few days away, filled with frights, celebration and most importantly, sweets! Whether you've been planning your costume for months or you're scrambling around to make a costume 48 hours before the big day, Halloween can be one of the funnest nights of the year. Whilst we definitely don't want to spoil anybody's fun this year, we do want to make sure you (most likely as the parents) can ensure you and your family don't have any unexpected scares this Halloween by staying safe and being made aware of the potential accidents that can occur. Some may be out of your control, but for the most part, it is important you are putting you and your party in the best position to avoid all accidents.
Slips, Trips and Falls
Our page on Slips, Trips and Falls
Probably the most common accident to occur on Halloween night, whether it's down to the dark autumn night, an unexpected pumpkin on the pavement, or even your little one's Dracula cape getting caught underneath them, falls can occur very easily. Most of the time, it's nothing serious, and a fun-sized Mars bar should do the trick! Although, sometimes it can cause a more serious injury that can end the trick or treating night early, and we don't want that to happen… So, make sure you are keeping an eye out for potential tripping hazards to keep everyone in your party safe. 
Costume-related injuries
As previously mentioned with Dracula's cape, whilst costumes are quite literally the whole point of Halloween, they can also be the cause of a nasty incident. Safety has to be the main priority and whilst the devil needs their trident and pirates will most definitely need their sword, if your party involves younger terrors then maybe opting for foam/soft props as a pose to plastic sharp ones could be the way to go as the last thing you would want is your little grim reaper poking themselves in the eye with their scythe… that will certainly cause tears. 
As well as accessories, masks can also cause accidents, most commonly when Michael Myers walks straight into a lamppost because they can't see properly. If your kids (or you!) are wearing a mask, then make sure you can still see out of it and your visibility isn't reduced too much. Similarly, if you are using face paint, ensure that you test for any skin reactions before applying to the whole face as the effect of skeleton face paint does tend to be ruined when breaking out in an allergic reaction… 
Food poisoning
Our page on Food Poisoning
After a long evening of collecting your neighbours' sweets, it is important that you just quickly double-check your children's sugar hauls for a number of reasons. If your child has an allergy, just ensure that none of their collection contains the thing they are allergic to. Similarly, it may be worth checking for any unwrapped items, or items that have damage to their packaging and just having a look to make sure you think it is safe. Also, be wary of taking homemade treats from strangers as you can never be sure how hygienic that person is… especially with Covid-19 still prominent. 
Traffic accidents
Our page on Road Traffic Accidents
On Halloween night, there can be many distractions to drivers, whether it's admiring someone's dedication to dressing exactly like The Joker or a resident's live-action scare maze at the front of their house, drivers are prone to taking their eyes off the road for a split second. Whilst there is NO excuse for it, it does happen and especially with the parties going on, there is a strong possibility drivers may have had a drink too. This is why it is extra important to make sure the younger members of the party are clued-up on road safety and to hold onto them when walking next to a busy road to prevent them from running into the middle of the oncoming traffic. Whilst drivers SHOULD be more cautious on Halloween night, sadly not all are, so it is important to put yourself in the best position to avoid any traffic accidents. 
Cuts and Burns
Our page on Burns
Our pages on Cuts and Pumpkin carving is always a staple activity when it comes to approaching the 31st of October. But this family activity is not without its potential injuries. Firstly, to carve the actual pumpkin some sharp utensils are required, so it is at your discretion whether you think your child is old and mature enough to use these utensils themselves, but it is important not to make the wrong decision in this situation.  These sharp knives can cause some seriously nasty injuries so make sure there is supervision at all times. 
Alongside this, there is also the potential for burns if you're turning your pumpkin into a jack-o-lantern with a candle. Just make sure your kids are shoving their hands into the pumpkin with a lit candle inside as the damage that can cause is pretty self-explanatory. 
So there are 5 of the most common injuries that we believe are commonly seen to occur in and around Halloween. A lot of these involve the safety of children, but adults are not immune from injuries too, so whilst you are so caught up in ensuring your children are keeping safe, just make sure you are also keeping an eye out for yourself too and are staying safe on Halloween this year.
Have fun everyone!