2
We'll talk through the details of your claim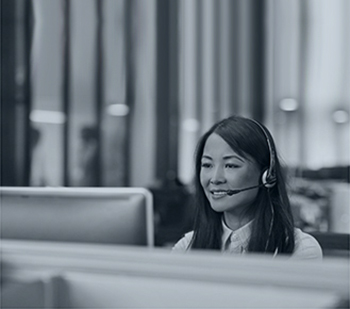 3
Don't worry, we'll take care of everything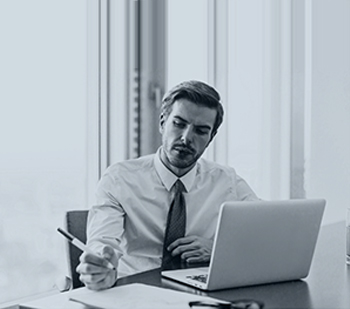 4
We'll work hard to secure you the compensation you deserve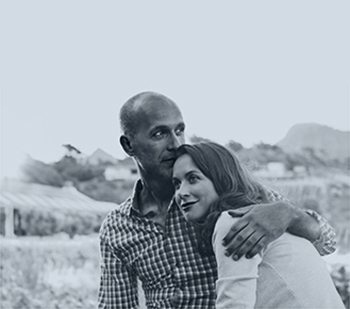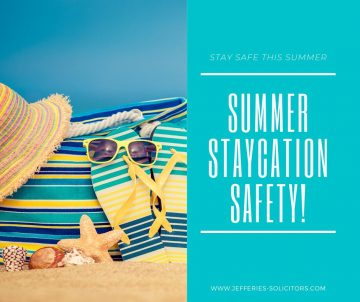 How To Stay Safe This Summer and Avoid An Accident
Most of us are unlikely to travel abroad this summer, due to the ongoing situation with the pandemic.
But, if you're forced to have your holiday in the UK, there is still fun and adventure to be had. There are plenty of beaches, lodges, caravan and camping sites, plus a whole heap of tourist attractions to visit, to make this year's staycation one to remember.
Plus, there's the BBQ and paddling pool to dig out and outdoor sports to play, not to mention the bike rides to take and walks to be had. But is there anything you can do to make it safer for you and your loved ones?
A staycation means that there's no need to worry about overseas travel. No packing passports, or taking measures to make sure you get up in time for a taxi and an early morning flight. Summer UK staycations can be great, with light nights and warmer weather helping the fun stay outdoors and for longer.
Being frequently outside and more active than in the cold winter months leads to an increase in accidents occurring
during
the
summer.  
To be sun safe this summer you should follow the usual advice of:
Stay hydrated, drink plenty of water in the heat.
Avoid alcohol and drinks containing caffeine as they dehydrate you
Wear sunscreen, shades, and a hat
Stay cool and in the shade as much as possible
You can be sun-safe this summer and have still fun.
Whilst you are having fun, there are some activities where accidents are quite common. We look at some of the most common summertime accidents and injuries; water activities, cycling accidents and dog bites, with tips on how you can prevent you and your loved ones from becoming a summer accident statistic.
Water Accidents
In 2020 there were
242
recorded deaths
in the UK caused by accidents involving water. This includes activities such as swimming, boating, windsurfing, and rescuing animals.
Nonfatal water accidents can still have serious and lifelong consequences on the victim.
The most common Swimming pool related accidents are slips and trips, however, other injuries may be also be sustained as a result of damaged tiles, dangerous and unusual pool design or insufficient depth markings. In addition, a lack of poolside supervision in the form of lifeguards may also cause swimming pool accidents.
To avoid water accidents;
Look for signs that state the depth of the pool before diving in

Keep an eye on children at all times when near or in water, staying within arm's reach at all times

Never run near a swimming pool

Wear a life-jacket on boats

Do not enter the water after drinking alcohol

If someone is in trouble in the water don't go in; throw them a life preserver such as a life jacket or a life ring

Swim only in designated areas
Boating
Boating is an area covering many types of recreation including yachting in Dartmouth or, rowing, canoeing and sailing, or you might catch a ferry in Cornwall. Alternatively, you may work on a boat if you are employed by a fishing or ferry company. If you have sustained an injury while on a boat, you may be entitled to claim boat injury compensation.
Boat owners are legally obliged to carry public liability insurance to protect against accidents; ferry, fishing and cruise liner companies are subject to the same health and safety rules set down by the Health and Safety Executive to protect employees and customers. Leisure companies and tour operators organising excursions involving boats also have legal obligations to ensure the safety of participants.
Boating accidents are very diverse and can result in major health problems for some people. A head injury from a canoeing accident, for example, can be very serious and leave an individual with total dependency on his/her family.
To avoid accidents:
Always wear a life jacket on a boat
Go out in good weather
Make sure the boat, canoe or yacht is in good working order before using it
The number of people cycling on UK roads has increased in the last decade. The need and desire to get fit, plus the drive to reduce our carbon footprints has encouraged people to take up cycling. This alongside initiatives and campaigns encouraging cyclists to take to the road, has all contributed to an increase in the number of people cycling. As a result, there has also been a surge in
cycling accidents
.
In the UK, Every year over 3,000 cyclists
are injured
and more than 100 cycling accidents are 
fatal
.  During the summer months, the good weather encourages more people to cycle. This is great but there are a few steps you should take before hitting the road.
1. PUMP YOUR TYRES
Make sure your bike is fit for the road before heading out. Ensure that your tyres are pumped to the correct pressure before you begin your journey. To know what the right pressure for your tyres is, you just need to look at the sidewall of the tyres where a recommended range will be written based upon the conditions you are going to be cycling in.
2. WEAR THE RIGHT CLOTHES
Wear the right clothes for the weather and conditions you are cycling in, for example, waterproof clothing and high visibility clothing, especially at night. This can include a head torch and a reflective safety jacket. You can also get a high visibility helmet or hi-vis stripes that you can attach to your helmet.
You should also wear cycling gloves or mitted gloves if you are intending to ride for a long time.
3. TAKE THE RIGHT EQUIPMENT
Take a bag with you which includes essential items like water and food for a long bike ride. Plus a multi-tool kit that can help you fix your bike if you encounter any mechanical problems while riding your bike.
4. CONSIDER RIDING WITH OTHERS
Not only will this help you improve your cycling as you can learn from others, but it can help ensure your safety, whether you are riding down isolated trails or well-worn roads. Cycling with a friend ensures that someone can help you if you encounter a serious problem. There is always safety in numbers.
These steps can make a big difference in preventing accidents and injuries. However, accidents can still happen.
Dog bites
tend to increase in the summer as dogs are outside more and they suffer from the heat making them irritable. Whilst you are out walking and exploring your local area or on holiday at the beach, forest or a country park you may see more dogs off their leads.
The 
PDSA
 reports that 
26% 
of UK adults have a dog with an estimated population of 
10.1 million
 pet dogs.
The
Guardian
recently reported that in the last "20 years, admissions for dog bites almost tripled, from six to 15 per 100,000 people, with children aged under 14 made up a quarter of that number"
. Dog bites can lead to permanent disfiguration and disability.
There are some preventative measures you can take to try and reduce the chance of it occurring:
Do not approach a dog if it looks uncertain of you

Never put your face near to a dog's face

Don't leave a baby or child alone with a dog regardless of the history a dog may have
Victims of more serious dog bite injuries could potentially require emergency medical treatment. The consequences of a bite injury can be devastating for these people. A prolonged stay in hospital, physical impairment or extensive psychological damage are some examples of the traumas one might sustain.
Any witnesses of a dog attack should call 999 immediately. A person should also try to administer basic first aid to the victim in order to stop any bleeding and limit the chance of infection occurring. Antibiotics could be required for infected wounds further down the line. Other serious conditions, such as blood poisoning, can also result from a dog bite wound.
Young children, couriers, postmen and women are generally the most susceptible victims of dog attacks. You could be entitled to claim personal injury compensation if you or a loved one have suffered from a dog bite injury in the last three years.
Finally, review the latest COVID-19 pandemic guidelines before you head out.
Have a great summer whatever you do and where you go, and stay safe.
---
Jefferies Solicitors was set up to provide expert legal advice in personal injury and accident compensation cases, with an emphasis on offering a friendly and approachable service to clients. For more than 25 years, our experts have helped injured individuals and their families secure compensation and access the very best care and rehabilitation.