2
We'll talk through the details of your claim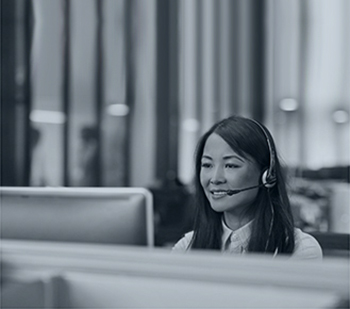 3
Don't worry, we'll take care of everything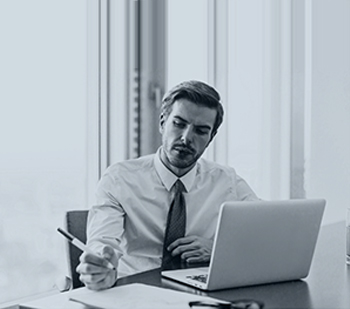 4
We'll work hard to secure you the compensation you deserve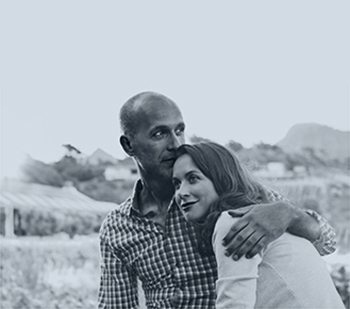 The Rise of Male Cosmetic Surgery
Cosmetic surgery used to be overwhelmingly a female arena, but over the last ten years, there has been a significant increase in the number of men seeking treatments. A combination of the relaxation of social stigma, a growing pressure to look young and the introduction of less invasive and more affordable procedures has boosted the male cosmetic surgery industry.
Since 2000, the number of men going under the knife has risen by over 110%, with an estimated 4,614 men having cosmetic surgery in 2015.
Middle-aged men, especially, are realising the boost in self-confidence that cosmetic surgery can give them. Certain procedures such as eyelid surgery and hair transplants are popular with this demographic as they strive to reverse the effects of ageing and appear healthier and stronger.
But it's not just older men who are heading to the cosmetic surgeon's office; millennials are also much more open to the idea of surgery, with many opting for more affordable injectable fillers and 'Brotox' to refresh the face.
Popular cosmetic procedures for men
There are a number of other treatments that have are more sought after by men than ever before.
Chest reduction
The largest increase is in the number of men seeking breast reduction surgery, also known as male gynaecomastia. Changes in hormone levels associated with age can lead to men experiencing excess breast tissue growth that cannot be reversed by diet or exercise. In 2015, The British Association of Aesthetic Plastic Surgeons (BAAPS) reported a 13% rise in the number of men undergoing breast reduction surgery in an attempt to tackle the issue.
The procedure involves an incision being made under the arm or around the nipple. Excess skin and tissue are removed and sometimes liposuction is performed to remove excess fat.
Facelift
As you get older, your skin starts to lose elasticity which can form wrinkles. A facelift offers a longer lasting result than non-surgical procedures and can produce a natural, rejuvenated result. A small incision is made around the ear and the skin lifted and tightened.
Neck lift surgery is also becoming more popular with men who want get rid of their double chins and have a more chiselled jawline. Kybella, a minimally invasive injectable procedure is one option for those looking to get rid of the fat around the jawline that cannot be eliminated by exercise or diet.
Eyelid and eye bag surgery
One of the most popular procedures amongst middle-aged men is blepharoplasty, which aims to reverse sagging skin around the eye. Upper and lower blepharoplasty (eyelid and eye bag surgery) aims to reverse the ageing effect of drooping eyelids, reduce the appearance of crow's feet and rejuvenate the face, making it tighter and smoother.
The surgery is carried out under local anaesthetic and involves excess skin and tissue being removed and incisions closed with very fine stitches. The procedure is more fail-safe than a full facelift, and give one of the best outcomes of all male aesthetic surgery.
Hair (and beard) transplants
Between 30 and 50% of men experience hair loss as they age, and this can negatively affect their self-esteem. To combat male pattern baldness, which can't be prevented, some men opt for hair-loss treatment in order to intercept the process before it gets too visually noticeable. With the latest technology, surgeons are able to transplant hair follicles from another part of the body to the bald area. In recent years, the procedure has been popularised by celebrities like Wayne Rooney and Gordon Ramsay, and the number of men who had a hair transplant has steadily increased.
Botox
Botox is another option for men seeking a more 'chiselled' look. A growing number of men are turning to Botox injections in order to maintain their youthful appearance; as many as a quarter of all Botox customers are now men. For those looking for a quick way of reducing lines and wrinkles, Botox is ideal. Because it only takes a few minutes and doesn't require anaesthetic, it's relatively non-invasive and involves limited recovery time. The treatment can also be used to reduce excess sweating.
Liposuction
As men age and their metabolism slows down, many struggle with their weight despite dieting and exercise regimes. However, these days, many men are no longer accepting weight gain as they grow older. Liposuction is the fastest growing procedure for men and is used a resolution to remove stubborn pockets of fat and reshape certain areas of the body. During the procedure, a vacuum pump is used to break up and permanently remove stubborn fat cells from the abdomen or other problem areas and can result in an overall improvement in body shape.
New technology has meant that less invasive forms of liposuction, including laser liposuction, are now available. These procedures require less recovery time and no overnight stay, so are much more convenient for patients.
Male cosmetic surgery is a continuing trend
With procedures becoming more accessible and affordable and a growing pressure for men to maintain their physical appearance, the trend towards male cosmetic surgery shows no signs of slowing down with men now accounting for almost 10% of all cosmetic procedures in the UK.
The more natural results that can be achieved with modern cosmetic techniques have meant that even those who don't go as far as having surgery, are more open to the idea of having some kind of cosmetic procedure. If you're looking to explore the possibility of having some kind of procedure, it's essential that you are aware of the potential risks and outcomes associated with cosmetic surgery.
Suffered as a result of a cosmetic procedure? Jefferies Solicitors could help.
If you have experienced problems following cosmetic surgery through no fault of your own, you could be entitled to claim cosmetic surgery compensation. Get in touch with the team of personal injury solicitors at Jefferies to find out if you could claim. Call us on 0800 342 3206 or contact us online.
Published on 3rd February 2017.