2
We'll talk through the details of your claim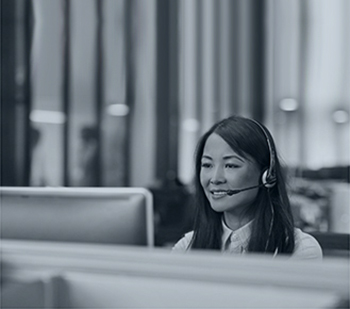 3
Don't worry, we'll take care of everything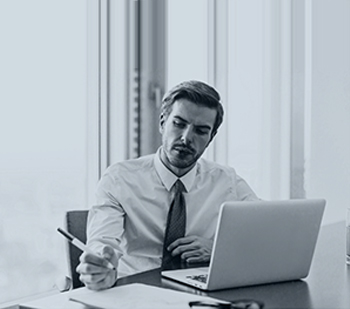 4
We'll work hard to secure you the compensation you deserve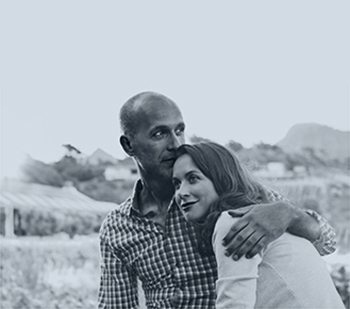 Driving Abroad: Top Tips
Whether you're driving directly to your holiday destination or hiring a car once you're there, driving abroad can be a liberating experience. Not only can driving holidays be easier on the purse strings, but having access to a car allows you to reach and explore certain areas you may otherwise not have been able to.
However, RAC research has revealed that nearly three-quarters of British motorists find the prospect of driving abroad daunting. It's true, in many ways, driving in a foreign country is a very different experience to driving in the UK. Because of this, there are a number of things you should bear in mind if you're planning to hit the open road on holiday.
Read up on the rules of the road
Before you even think about getting behind the wheel, it's essential that you get clued up on the driving laws and customs in the country you'll be visiting. Not only do many countries drive on the right, rather than the left-hand side of the road, some also observe different speed limits and have other more obscure rules for drivers.
For instance, in Italy, you must park in the same direction as the flow of traffic and, in Spain, drivers are not allowed to wear flip-flops or high-heels. In Germany, it's illegal to stop on the Autobahn, even if you break down or run out of petrol!
In many countries, using a radar detector to alert you to speed cameras is not allowed. If your sat nav has this feature built-in, it's vital that you disable it before you set off.
Expect the unexpected
The local driving style in the country you're visiting is likely to be different to what you are used to. Drive cautiously and take extra care to anticipate hazards to stay safe on the road.
Plan your journey
Plan your route in advance and tell loved ones staying at home about your travel plans before you leave. In advance of your trip, remember to check that your satnav is updated with the maps of the area you'll be travelling to.
While on the road, try not to rely completely on your satnav or mobile phone, instead, keep a detailed map of the area with you in the car.
Check your cover
Make sure that your breakdown cover extends to the area you're visiting. If your current cover is not sufficient, you may need to take out a standalone breakdown policy to avoid unnecessary stress if anything goes wrong.
It's equally important to check your car insurance policy. If you're not insured to drive overseas, you will only have minimum legal cover in Europe and may need to pay an extra premium to increase your cover. Take your Certificate of Insurance with you to prove that you are insured.
Travel insurance
Taking out suitable travel insurance is also strongly recommended. As many as 40% of young people don't bother with travel insurance at all, however, having the right level of travel insurance is critical while on holiday to cover unexpected medical bills while abroad. If you're travelling to Europe, a free European Health Insurance (E111) card is also a good idea, as it will entitle you to free or reduced-cost emergency care on the continent.
Make sure you're well-equipped
If you're travelling to a country that drives on the right, you'll need to buy headlamp converters to adjust the beam pattern of your car's headlights so they don't dazzle oncoming drivers.
To keep safe, make sure you've got the essentials: a red warning triangle and fluorescent vest, a first aid kit, jump leads, blankets and an in-car phone charger. Drivers in France are also required to keep a government-certified breathalyser in their car.
In Europe, you'll need to display a GB sticker on your car if you don't have a GB Euro-symbol on your number plate. In certain French cities (including Paris, Lyon and Grenoble), you must also display a clean air (Crit'Air) sticker showing the pollution level of your vehicle. Stickers can be ordered online and take up to 6 weeks to be delivered, so it's important to get hold of yours sooner rather than later – those caught without a sticker face an on-the-spot fine.
Keep essential paperwork together
Photocopy your passport, insurance documents and other important paperwork (including your vehicle registration certificate) and keep copies separate from the originals or store them online. It might be obvious, but make sure you've got your driving licence with you at all times.
Prepare your vehicle
Before you leave, make sure that your car is good to go; top up your oil and water and check your coolant level. Check that the spare tyre is in a good condition and that you have the jacks and other equipment you'd need to change it.
Throughout your holiday, check that your headlights are working correctly and keep an eye on the condition of your tyres, windscreen and mirrors.
Check that you're old enough
If you're looking to hire a car abroad, most car hire companies charge a premium for drivers under 25 or will refuse to rent to them at all. Legally, only drivers over the age of 21 can hire a car, but over-18s can drive their own car abroad, provided they've held their licence for more than a year.
To drive in some countries, including USA, Australia and Serbia, along with your UK driving licence, you'll need an International Driving Permit (IDP).
Take a break
Driving long distances is tiring at the best of times, but foreign road signs and negotiating roundabouts anti-clockwise can make driving abroad even more exhausting.
Don't drive if you're tired, take regular breaks (every 2 hours) and, if possible, split the driving with someone else. This gives you a chance to take a break from the road and soak up the scenery as a passenger.
Claiming after a road traffic accident abroad with Jefferies
If you have been injured following a car accident abroad, you may be able to claim compensation. Contact our legal experts today on 0800 342 3206 or make an enquiry online to for a confidential chat about your circumstances.
Published on 24th July 2017.