2
We'll talk through the details of your claim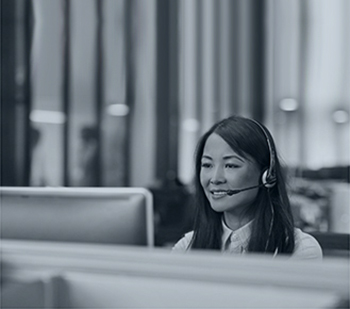 3
Don't worry, we'll take care of everything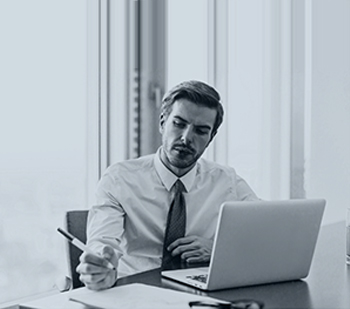 4
We'll work hard to secure you the compensation you deserve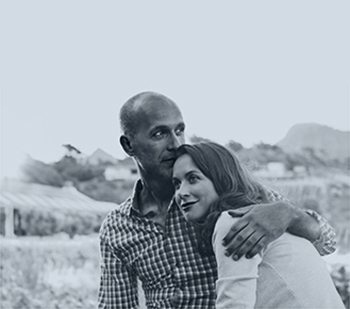 Jefferies Hold Mince Pie Morning In Aid of Headway UK
This week, the staff at Jefferies Solicitors fully embraced the festive spirit and held a mince pie morning in support of Headway UK.
The Jefferies team enjoyed pies served with cream or brandy sauce served by our enthusiastic receptionist Eileen who dressed for the occasion in her most Christmassy attire. Altogether, we raised over £40 for the brain injury charity.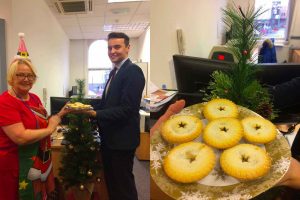 Jefferies have worked with Headway for many years and this is just one example of the team's fundraising for the charity. In 2013, we were honoured to be handed the Headway baton and since then we have raised thousands of pounds through various fundraising activities. As part of our charitable pledge, we hosted a charity ball at The Midland hotel in Manchester and two members of the team, Nina Ramsden and Deborah Adams completed the London marathon.
This week, Headway published a new e-booklet, Supporting children when a parent has had a brain injury, co-written with Consultant Neuropsychologist Jo Johnson and sponsored by Jefferies Solicitors. The booklet contains essential advice for the relatives and close friends of children who are struggling to understand their parent's brain injury. It can be viewed and downloaded on Headway's website.
One of our Directors and leader of our serious injury team, Nina Ramsden comments:
"Headway really is a fantastic lifeline for victims of brain injury and we are proud to support their important work. Like the injured party, families of those affected by brain injury are in need of assistance and Headway are an excellent source of information and support. Their new e-booklet is sure to help countless children and families who are living with a brain injury survivor."
Jefferies' serious injury solicitors
At Jefferies, we work with brain injury victims and their families to help them pursue recompense for their life-changing injury. For years, we have negotiated early interim payments for injured parties to pay for private rehabilitation as well as living expenses. We also have experience of building a team of experts around the injured party to help them maximise their recovery through rehabilitation.
If you or a loved one have suffered a brain injury as a result of someone else's negligence, Jefferies could help. Contact us today on 0800 342 3206 or make an enquiry online.
Published on 15th December 2016.