2
We'll talk through the details of your claim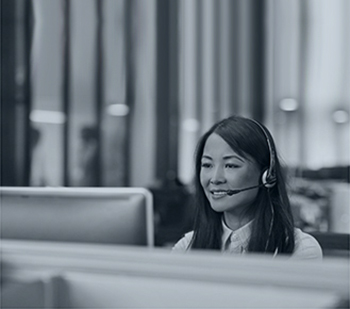 3
Don't worry, we'll take care of everything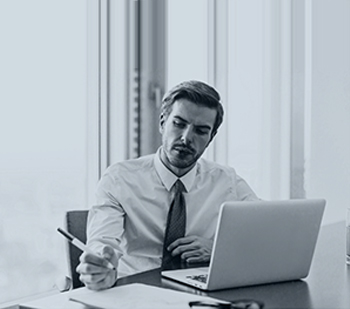 4
Compensation will be paid in no time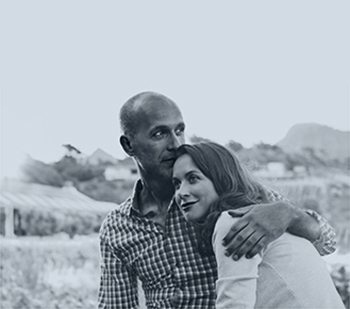 Dangerous driving
Dangerous driving is taken very seriously and carries a maximum sentence of two years imprisonment.
Dangerous driving is a factual offence which is determined by the evidence of the drivers and witnesses to an incident of alleged bad driving. It is often a case of one person's word against another and our defence team will set about undermining the Crown's case against you on the balance of probabilities.
Our solicitors have defended many clients who have been the target of unscrupulous individuals reporting erroneous allegations in order to obtain financial rewards from unsuspecting drivers or their insurers. Most cases of this type are discontinued in the early stages of proceedings following our involvement.
A defence will often be supported by expert evidence to prove that the series of events culminating in a charge of dangerous driving being brought cannot be correct. Accident investigators are employed by us to dissect the prosecution evidence piece by piece and report expertly upon their findings. There does not need to have been an accident in every case, it is often a case of them giving their expert opinion in respect of whether a series of manoeuvres stated by a witness to have occurred is feasible.
Road Traffic Act 1988 s.2
Any allegation of dangerous driving is a serious matter that generally proceeds from the Magistrates' to the Crown Court. The offence is triable and can be heard at the magistrates' court or the Crown Court, depending upon two factors:
Whether the magistrates consider the offence to be so serious that their powers of sentencing are insufficient i.e. the statutory maximum 6 months imprisonment and £5000 fine or
Where a person elects to be tried at the Crown Court which is their right.
All proceedings will begin in the Magistrates' court even where the case progresses to the Crown Court.
Any person who drives a mechanically propelled vehicle dangerously on a road or another public place is guilty of an offence. The definition of dangerous driving is driving far below the standard of what would be expected of a competent and careful driver. In addition, dangerous driving would be obviously recognised by a competent and careful driver as being dangerous.
Causing serious injury by dangerous driving: Road Traffic Act 1988 s.1(A)
In December 2012 a new offence of causing serious injury by dangerous driving was introduced; this offence carries a maximum 5-year sentence of imprisonment.
This new provision deals with persons who cause serious injury to another person by driving a mechanically propelled vehicle dangerously on a road or in another public place.
The introduction of this new offence highlights the Government's serious intention to tackle dangerous drivers. David Cameron specifically targeted offenders of this type during Prime Ministers Questions on 30 January 2013 when he told MPs that he wanted judges "to feel empowered to take exemplary action in the most appalling cases."
We urge anyone facing an allegation of dangerous driving to seek specialist representation from dangerous driving solicitors at the earliest opportunity. It is unwise to presume that the truth will come out just because events did not happen in the way that they have been portrayed by witnesses. The Crown will open its case at its highest at the beginning of a trial, meaning that the incident will often be cast in a much worse light that you possibly imagined. That factor alone can lead to an unrealistic sentence being imposed following conviction. In light of the severity of penalties available to the sentencing court, it is crucial that you are properly represented in all cases of dangerous driving.
---
Careless driving
A person drives carelessly or inconsiderately when their driving falls below the standard of that of a competent and careful driver.
Careless driving is a summary offence meaning that it is dealt with in the magistrates' court and currently carries a maximum level 5 or £5000 fine and a 3-9 penalty point endorsement depending upon the seriousness and the nature of the offence committed. The court may disqualify as an alternative to imposing penalty points and there is no limit on the length of any disqualification that the court can impose.
Examples
Some examples of the nature of activity considered by the court are:
a momentary lapse of concentration or misjudgement at
low speed, which would ordinarily attract a Band A fine and a 3 – 4 penalty point endorsement
a loss of control due to speed, mishandling or
insufficient attention to road conditions, or carelessly
turning right across oncoming traffic. This should fall into fine Band B and attract a 5 – 6 penalty point endorsement
and at the higher end of the scale…
an overtaking manoeuvre at speed resulting in collision of
vehicles, or driving bordering on dangerous will generally fall into fine Band C and attract a disqualification or 7– 9 penalty points.
Seriousness of the offence
In addition to the activity itself, magistrates will consider the seriousness of the offence coupled with the culpability of an offender and the harm caused or likely to be caused to other road users. The list is not exhaustive, but examples include:
1. excessive speed
2. carrying out other tasks whilst driving
3. tiredness
4. injury to others
5. damage to other vehicles or property
6. a high level of traffic or pedestrians in vicinity
This offence should not be taken lightly as it can lead to a criminal conviction which may have to be disclosed and will show on a CRB check.
Any offence of careless driving should be investigated on the same basis as dangerous driving where all factual evidence is checked thoroughly to highlight any inconsistencies in witness testimony.
Sweeping changes to sentencing are on the horizon. Once implemented, fines available to sentencing courts in England and Wales could increase to a maximum of £10,000 for the offence of careless driving.
It is often the case that proceedings brought following a complaint of careless driving escalate to an allegation of dangerous driving being preferred (or vice versa) in the alternative. You will need careful and often tactically considered legal guidance to negotiate situations of this type.
The Department for Transport published changes to police powers to enable them to issue on the spot fixed penalty notices for careless driving from 16 August 2013. Careless driving attracts a penalty of £100 plus 3 penalty points if the driver who puts others at risk with actions such as tailgating. The on the spot fixed penalty system does not, however, negate the power to bring an offender to court to face a harsher sentence should that be deemed appropriate.
Defending allegations of careless driving is commonplace for the Jefferies team. A complaint often arises without sufficient foundation to secure a conviction and further investigation will lead to the proceedings against our clients being discontinued. It is often a case of an aggrieved road user mistakenly apportioning blame in the direction of an innocent driver or unfounded preconceptions of witnesses who think and assume they see things they, in fact, do not. Time and time again, we hear statements from witnesses such as 'it must have been their fault' or 'I think x pulled out into the path of y' rather than hard facts detailing what was actually seen by each individual. A conviction cannot stand if it is based on presumption as an alternative to fact.
---
Pleading not guilty to motoring offences
We successfully defend many cases where we advise clients to plead not guilty. Where a guilty plea is advisable we will make that position very clear and explain the reasons for that.
If you are facing any type of motoring prosecution we can help. That help may simply be reassurance as the fear of the unknown can often cause undue stress and worry. If you require representation we will support and guide you from the moment you call until the conclusion of the matter.
We do not charge for an initial telephone consultation so please call as soon as possible to ensure we achieve the best result for you. Contact the expert dangerous driving solicitors at Jefferies today for a free and confidential discussion about your case.
---