2
We'll talk through the details of your claim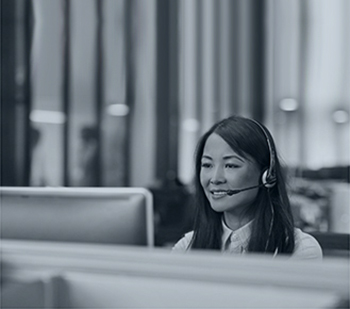 3
Don't worry, we'll take care of everything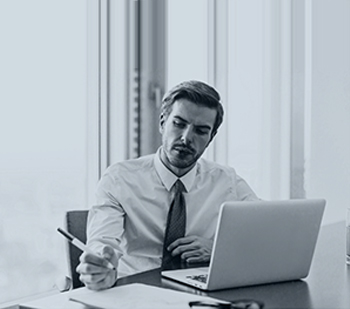 4
Compensation will be paid in no time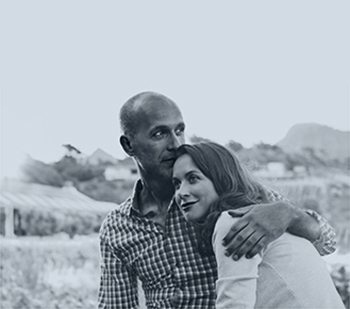 Road Traffic Act 1988 s.1
The offence of causing death by dangerous driving is among the most serious allegations a driver in England and Wales can face. At its highest, upon conviction, a motorist can face a maximum penalty of 14 years imprisonment. A statutory minimum disqualification from driving for 2 years will be imposed with a compulsory extended re-test and the possibility of being deprived of the property used in the commission of the offence.
Three levels of seriousness are considered by the sentencing judge at the Crown court:
Level 1
Level 1
The most serious offences of causing death by dangerous driving fall into this category. Level 1 encompasses a deliberate ignorance or blatant disregard for the rules of the road by acting in a way that causes a risk of great danger being caused to others.
Sentencing range: 7-14 years imprisonment

---
Level 2
Level 2
The second level of seriousness involves driving that creates a substantial risk of danger and is likely to be categorised by, for example:
Gross avoidable distraction e.g. composing text message(s) over a period of time whilst driving
Greatly excessive speed, racing or competitive driving against another
Driving whilst impaired through drink, drugs or a known medical condition
A number of determinants of seriousness which in isolation or fewer in number would be categorised as Level 3 offences.
Sentencing range: 4-7 years imprisonment

---
Level 3
Level 3
This level of seriousness includes driving that causes a significant risk of danger e.g. speeding or driving which is inappropriate for the conditions, seriously dangerous manoeuvres, tiredness, defective vehicles, avoidable distractions or a failure to consider vulnerable road users.
Sentencing range: 2-5 years imprisonment
All sentencing judges will take into account aggravating factors e.g. a history of bad driving, the number of casualties, other offences and leaving the scene of the accident along with mitigating factors such as the victims being friends or relatives, contributory actions of third parties, lack of driving experience and the offender's injuries.
The decision to defend such an allegation must clearly be made when a person is absolutely certain that they did not cause death by driving dangerously. In some cases, it may be that a person was perhaps driving carelessly, but that driving did not at any time cross the dangerous threshold. It may also follow that the driver unwittingly consumed alcohol or drugs (e.g. had their drink spiked) and did not act in such a way deliberately in which case the severity of the allegation could be minimised to that degree. There are also real cases of mistaken identity in respect of these allegations, particularly in areas of heavy congestion. We work diligently to uncover the true facts of each case.
Causing death by careless driving
Road Traffic Act 1988 s.2B
This offence can be dealt with at either the Magistrates or the Crown Court. The maximum penalty available to the court on sentencing is 5 years imprisonment at the Crown Court. The minimum obligatory disqualification period is 12 months or 3-11 penalty points in the alternative. The court has the discretion to order the driver to take a re-test.
There is no doubt that all offences which fall into the category of causing death by driving are extremely serious, however, the lesser penalties available for this particular offence reflect the nature of certain situations that are largely accidental. Even the fact that death has occurred is not sufficient to justify a prison sentence where the level of carelessness is low and there are no aggravating factors.
Sentencing For Death By Careless Driving
There are 3 levels of sentencing for an offence of causing death by careless driving. The starting points for the court to consider are as follows:
Careless or inconsiderate driving falling not far short of dangerous driving sentencing range of 36 weeks – 3 years imprisonment
Other cases of careless driving – high-level community order – 2 years imprisonment
Careless or inconsiderate driving arising from momentary inattention with no aggravating factors – low-level community order – high-level community order
---
Causing death whilst unlicensed, disqualified or uninsured
Causing death whilst unlicensed, disqualified or uninsured
Road Traffic Act 1988 s.3ZB
An offence triable at the magistrates' or the Crown Court that carries a maximum sentence of imprisonment of 2 years at the Crown Court. The court can disqualify the driver for a minimum mandatory period of 12 months or impose between 3-11 penalty points. A discretionary re-test can also be applied.
Causing death by careless driving when under the influence of drink or drugs
Road Traffic Act 1988 s.3A
This offence is extremely serious in nature and can only be dealt with at the Crown Court. The maximum penalty available to the sentencing court is 14 years imprisonment. The culpability is increased by the fact that a driver has consumed alcohol or drugs and the higher the concentration of alcohol and level of carelessness displayed, the higher the level of sentencing will be.
The levels of sentencing for this offence are dictated by the levels of intoxication and for a first-time offender range from a minimum starting point of 18 months imprisonment to a maximum starting point of an 8-year custodial sentence.
We strongly urge any person facing an allegation of causing death by driving to seek specialist representation immediately. The Crown will open its case at its highest at the beginning of proceedings, meaning that the starting point levels of sentencing will be considered should you be convicted. That factor alone can lead to an excessive sentence being imposed. In light of the severity of penalties available to the sentencing court, it is crucial that you are properly represented in all cases of causing death by driving.
Pleading Not Guilty To Motoring Offences
We successfully defend many cases where we advise clients to plead not guilty. Where a guilty plea is advisable we will make that position very clear and explain the reasons for that.
If you are facing any type of motoring prosecution we can help. That help may simply be reassurance as the fear of the unknown is often the cause of undue stress and worry. If you require representation we will support and guide you from the moment you call until the conclusion of the matter.
We do not charge for an initial telephone consultation so please call as soon as possible to ensure we achieve the best result for you.

---