2
We'll talk through the details of your claim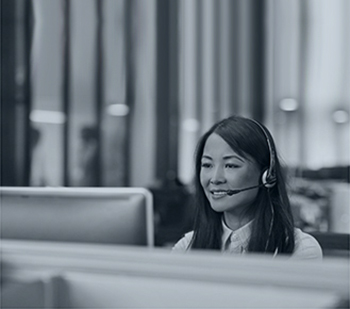 3
Don't worry, we'll take care of everything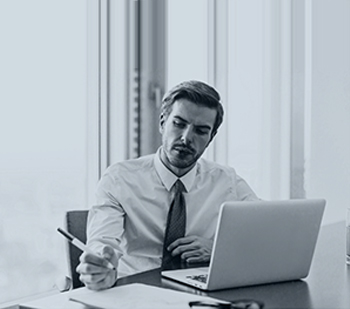 4
Compensation will be paid in no time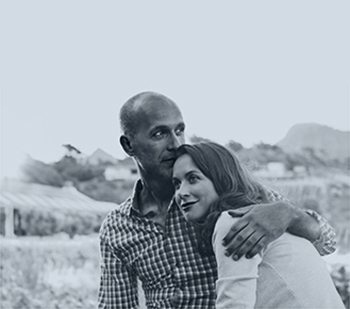 A notice of intended prosecution must be served/given within 14 days of a driver committing one of the scheduled offences. Examples include speeding and failing to comply with traffic signals; there are numerous offences which fall into this category
The Schedule 1 Road Traffic Offenders Act provides that a person shall not be convicted of an offence to which this section applies unless:
he/she was warned at the time the offence was committed that the question of prosecuting him for one or more of the offences to which this section applies would be taken into consideration, which generally means that the individual was stopped by the Police and verbally warned, or
within fourteen days of the commission of the offence a summons for the offence was served on him by delivering it to him/her; by addressing it to him/her and leaving it at his/her last known address; or by sending it by registered post, recorded delivery service or first class post addressed to him/her at his/her last known address.
It is important to note that the requirement shall in every case be deemed to have been complied with unless and until the contrary is proved. In other words, each person is responsible for correctly updating their details with the DVLA and all other relevant bodies. If you move address without notifying the DVLA, any argument to say that you did not receive the notice will not be accepted as a defence.
---
Failing to Furnish Information/Driver Details
If you have committed a motoring offence and you have not been stopped by the police then you will be sent a Notice of Intended Prosecution (NIP) as detailed above. The NIP will refer to the date of the alleged offence and the nature of the offence and, it will also initially request information to be provided within 28 days. In most cases, but not all, a reminder will follow. If you do not respond with the correct details within the time frame expressed in the notice you are liable for prosecution. Upon conviction, a statutory six penalty points and the maximum fine of £1000 will be imposed.
---
Defences:
It is often the case that these notices are simply not received for all manner of reasons that are not attributable to the individual; for example, real problems with the postal service that can be proven. If this is the case, our defence will be successful and the 6-point penalty and current £100 maximum fine will be avoided.
It may also be that, despite exhausting all avenues, you cannot establish who the driver was of that vehicle on that day. You will need to show that you tried with 'reasonable diligence' to establish who was driving the vehicle. We will present all evidence in respect of those attempts in a manner acceptable to the court.
There are numerous defences to allegations of failing to furnish information, which we will discuss with you when you call. These arguments have a legal foundation and we have been hugely successful over the years in winning the vast majority of these cases.
---
Companies that Fail To Furnish
The rules on failing to furnish information are often different if you are a company that has been convicted of this offence. The company must inform the police of who was driving the vehicle and records should always be kept to identify drivers. Companies are dealt with differently and therefore can benefit hugely from our intervention at the earliest opportunity should this problem arise.
If you have received an additional summons for committing another motoring offence like speeding, the situation can be compounded. It is advisable to get in touch with us for advice immediately as we can often lessen the impact of numerous consecutive offences by dealing with them together in one court, hence avoiding the necessity to appear at different courts on different days in different parts of the country.
This area of motoring law is notably complex and all proceedings should be dealt with by a specialist motoring offence solicitor. A simple exercise like checking timelines can result in proceedings being discontinued.
We must warn everyone that it is an offence to knowingly provide false details in an attempt to avoid a conviction. Historically we have come across many situations where clients have provided the details of a family member/colleague who has fewer points than them to avoid being disqualified under the totting provisions (DVLA motor offence penalty points). Any such action is taken extremely seriously. The most newsworthy case in recent years is that of the Lib. Dem. Energy Secretary Chris Huhne and his ex-wife Vicky Pryce who were each jailed for 8 months upon conviction for attempting to pervert the course of justice.
Perverting the course of justice is an extremely serious offence. It can only be tried at the Crown Court and carries a maximum sentence of life imprisonment. The offence is committed where a person:
does an act (a positive act or series of acts is required; mere inaction is insufficient) which has a tendency to pervert
which is intended to pervert the course of public justice
A person who deliberately makes a false allegation in the knowledge that there is a risk that the police will conduct an investigation may be guilty of perverting the course of justice.
A little-known fact:
The police run nationwide speed awareness courses for those eligible as an alternative to accepting a fixed penalty of 3 points and a fine. They often have photographic evidence of the offence (e.g. a photograph generated by a speed camera) at the actual course and match that evidence against the candidate arriving for the speed awareness course. If you are offered a place on a speed awareness course you must attend in person or be liable to prosecution.
Totting up (acquiring 12 penalty points or more)
Totting up will lead to an automatic disqualification from driving for a statutory minimum period of 6 months (Section 35 Road Traffic Offenders Act 1988). Further information about totting up can be found here.
---
How Our Solicitors Work With Motoring Offence Clients
We will plead exceptional hardship on your behalf; the outcome of that will be that the points are endorsed upon your licence but the court will allow you to continue driving in light of the exceptional hardship that would be caused by your disqualification.
The court will expect a lawyer to present this legal argument; it requires the experience and expertise of a solicitor in order to be made successfully.
You have just one chance which, if unsuccessful, cannot be repeated without the fees for a Crown Court hearing being doubled. For  years, the solicitors at Jefferies have successfully argued exceptional hardship for our clients and win 95% of these cases. Get in touch with our team to avoid risking immediate disqualification or appeal to the Crown Court where only a barrister can present your case.
---