2
We'll talk through the details of your claim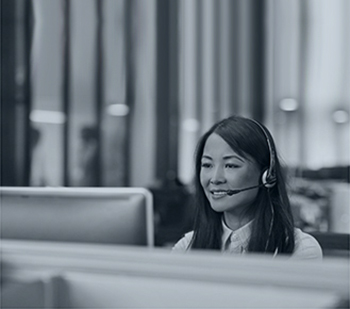 3
Don't worry, we'll take care of everything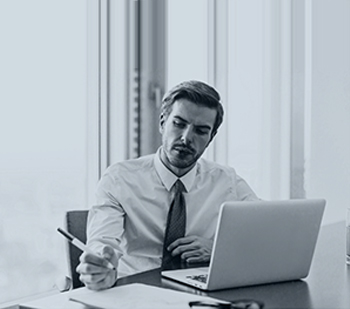 4
Compensation will be paid in no time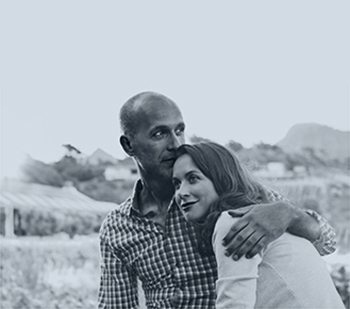 If you are the subject of court proceedings and you do not want to risk losing your driving licence, livelihood or liberty, you will need to instruct a specialist motoring solicitor to get the best help.
Ask questions
A simple analogy is: would you prefer the dentist, practising complex dental procedures daily, to extract your tooth or a dental assistant without the necessary qualifications and practical experience, having simply watched from the sidelines, to extract a troublesome molar?
Many motoring firms employ mostly paralegals and other unqualified staff to deal with your case in order to cut costs. Qualified professionals attract qualified professional's fees.
Unqualified legal staff, no matter how many years they have sat in an office assisting solicitors in the preparation of cases, do not have rights of audience to deal with contentious matters before a court. That means they have never presented a single case, motoring or otherwise, in a courtroom.
Many have been to court once or twice in their careers to observe or to take notes. They have never had to persuade a bench of magistrates or judge to make the right decision for a client, nor do they have any practical experience of how arguments are presented at court.
Ask about the person's experience of presenting cases to magistrates or judges and about the last time they successfully won an argument at court. Your enquiries will hopefully guide you into the safe hands of a qualified professional with the experience to achieve the best outcome for you.

---
Do I have to go to court?
If you have been placed on bail, either by the police or by the court, then you must attend on the date and time specified or risk committing a further offence which can attract a custodial sentence. Alternatively, if you receive a summons or requisition, it may be that we can attend court on your behalf.

---
I was caught speeding twice whilst on a business trips miles from home. Which courts will I have to attend?
Proceedings will begin in a court local to the area where the alleged offences are committed, however in speeding cases we are often able to persuade a local court or just one of the original courts to hear matters together so that clients do not have to travel across the country on separate days to answer allegations. We can often appear on your behalf without you having to attend court at all.

---
I have been charged with drink driving after providing a specimen above the prescribed limit. Do I have to plead guilty?
No. Absolutely not.
There are so many reasons why not, but perhaps the most compelling one is the huge percentage of these cases that we win. Please read our alcohol offences page for an explanation of why we urge people to call us if they need to retain their driving licences.

---
Will I go to prison?
The majority of clients have never been the subject of criminal proceedings and consequently fear the worst. This question is asked more than any other in the more serious cases. The short answer is that it is rare for our clients to receive an immediate custodial sentence. Even where the offence committed reaches the custody threshold it is only in the most serious or precarious of situations that our clients are imprisoned. It is, however, prudent to warn of recent notable changes in sentencing trends, e.g. in cases of dangerous driving where there has been a marked increase, in our experience, of custodial sentences being imposed. It is crucial that you instruct a solicitor at the earliest opportunity if you are at risk of custody to ensure that we have sufficient time to build a comprehensive defence or case in mitigation to limit the risk of you receiving a sentence of imprisonment, which could potentially have been avoided.

---
How much will it cost?
You will be charged a fixed fee agreed from the outset of proceedings depending upon the representation required. Because we have years of experience in dealing with motoring cases, we can assess immediately what is involved in terms of investigation, expert evidence, work involved and the nature of proceedings as well as the cost of each case. The cost will be communicated to you during your initial telephone consultation. If you wish to instruct us we will begin work immediately.
It is imperative to stress that our costs are reflective of the calibre of professionals involved in preparing and presenting your cases. Simply put, you will be represented by the most experienced people known to us in their specialist field. Of course, we could cut costs by assigning your case to less qualified and inexperienced people. We simply choose not to. Our reputation is paramount to our business.

---
Can you guarantee that I will win?
No. We cannot guarantee an outcome, any contrary opinion is incorrect. Decisions are made by magistrates and judges with their own perspective and opinions that can occasionally cloud judicial decisions. We will, however, appeal any decision that in our view is wrong.
We will tell you honestly what chance of success you have and we will be absolutely dogged in our determination to achieve the best possible outcome in each case, hence our insistence in instructing the most highly regarded experts in all of our cases. We win most cases.

---
How do I know that I am dealing with the best people for the job?
Look us up. We are highly regarded, hugely experienced and fully qualified solicitors. Our profiles are there for all to see on our website and LinkedIn. Our client base relies heavily upon recommendation.

---