2
We'll talk through the details of your claim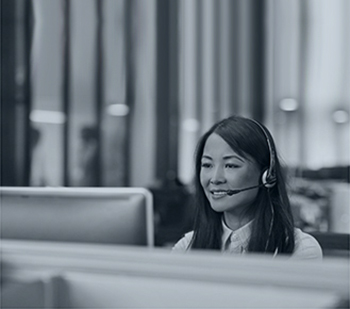 3
Don't worry, we'll take care of everything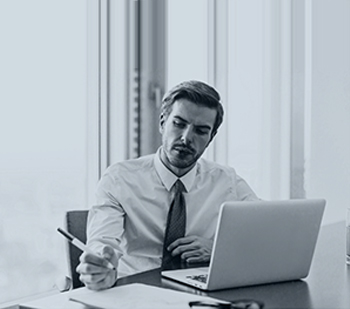 4
We'll work hard to secure you the compensation you deserve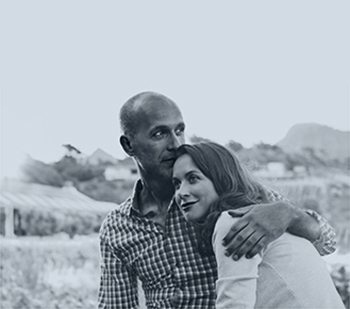 Anaesthesia Compensation Claims
Anaesthetic compensation claims are a form of medical negligence claim. Anaesthetics are an integral part of most medical operations and procedures and it is vital that they are administered correctly. Any mistakes in administration, monitoring or advice about anaesthetics could lead to serious complications.
The vast majority of operations performed in the UK are carried out professionally and with no problems. However, in some instances, mistakes do happen.
At Jefferies Solicitors, we can help you determine whether or not you have a claim for medical negligence compensation. Please call us on 0800 342 3206 or complete our online claim form to find out more about how to start your claim.
How Do Anaesthetics Work?
Anaesthetics work by preventing signals being sent from your nerves to your brain. While you are in a state of numbness, initiated by an anaesthetic, you cannot feel anything in either a certain section of your body (local anaesthetic) or in your whole body (general anaesthetic). This loss of feeling does wear off over time.
Minor operations use local anaesthetics, where you are still fully conscious but an area of your body where the operation is being performed is made numb. For major operations, like hysterectomies or liposuction procedures, you will have to go under a general anaesthetic which induces unconsciousness.
Types Of Anaesthetic
There are a number of different kinds of anaesthetic which can be given, depending on the medical circumstances. They are:
A gas that is inhaled
Ointment or drops
An injection into the vein
An anaesthetic which is administered via an injection into the vein could be one of the following kinds:
A regional anaesthetic is sometimes called a local anaesthetic. This kind of anaesthetic causes numbness to a specific area of the body where there is a bundle of nerves. For deeper operations, more numbness is required
Epidural anaesthetics are usually used to provide numbness to the lower half of the body. They are a form of regional anaesthetic often used in women in labour or women requiring caesarean sections
Sedation is another kind of anaesthetic which makes a patient feel sleepy and relaxed. It is designed to calm down a person both physically and mentally during certain operations or procedures which may cause anxiety and/or significant pain
Spinal anaesthetics are a kind of regional anaesthetic. They are used for operations below waist level and provide complete numbness for around three hours.
What Is An Anaesthetic Error?
A mistake with an anaesthetic can mean that you are still awake during an operation, which is extremely frightening and can make you feel helpless. In turn, this can result in psychological damage to a patient and there can sometimes be devastating consequences.
If for whatever reason, the anaesthetic you have been given has not worked and you have been left with a severe disability, compensation for damages can be integral in ensuring you continue to have the quality of life you are entitled to. Compensation can help with care costs loss of income and private medical care.
Anaesthesia Complications
There are a number of ways in which a problem with an anaesthetic can occur, including:
If there has been an incorrect dosage delivered leading to serious problems in patients
If there has been a poor administration of anaesthesia which has led to a temporary paralysis or sometimes a permanent paralysis – this can happen in childbirth as a result of an epidural
Incorrect administration of anaesthesia which has led to coma or even death
A patient feeling pain that is unnecessary because the correct dose of anaesthesia has not been administered
If anaesthetics are injected into the spinal cord, serious complications can arise – including disability and pain
Incorrect monitoring of breathing where there is resultant brain damage because of lack of oxygen to the brain – this can also happen if blood pressure is not regulated properly
An anaesthetist can miscalculate the level you need to keep you from being conscious during an operation – it can also be that the apparatus used is inadequate or not working properly
Local Anaesthetic Problems
Usually, problems with local anaesthetics are not as severe as those caused by general anaesthetics. If there is a problem, it is usually one of the following:
Headaches
Dizziness
Impaired or blurred vision
Muscle spasms
Seizures and cardiac arrests can occur in some instances
Doctors must look at the medical history of their patient beforehand to make sure the individual about to receive anaesthetic is not allergic to it. The equipment and apparatus used to administer anaesthetics must also be in working operation and those managing the administration must have undergone relevant and up-to-date training. In addition, it is vital that patients are given the correct pre-medication.
What Is An Anaesthetist?
Specially qualified people are required to administer an anaesthetic. He/she will have to have received specific training on this skill and during an operation, they are responsible for your safety and well-being. The anaesthetist will usually visit you after you have had the anaesthesia to make sure you are okay and give medication or advice if there are any problems relating to your anaesthetic. It is advised that you should always ask questions if you have any queries.
An anaesthetist will tell you about any risks or possible side effects, including nausea; headaches; bruising; aches and pains and itchiness. Usually, these symptoms do not last long.
These days, having anaesthetic is very safe and there have been significant advances made in training, equipment and medication. However, like with any medical procedure, there are always risks involve and, in rare cases, there can be allergic reactions. For example, anaphylaxis (a potentially life-threatening allergic reaction); nerve damage and in very extreme and rare instances, death can occur. The likelihood of any of these happening to you are dependent upon a few factors such as medical history, whether or not you smoke or are overweight and the type of procedure you are having as well as the type of anaesthetic you have been given.
Starting A Medical Negligence Case
Our solicitors at Jefferies have worked with victims of medical malpractice who have successfully gone on to make a medical negligence claim. When making successful anaesthesia compensation claims, it is essential that you have expert legal advice. Some cases can be complex and require specialist knowledge of both medical and legal professionals.
We advise that you begin making your medical negligence case as soon as you are able to. Time limits apply to all personal injury claims.  This means that there is a set period in which you can start your claim. Usually, this period is three years from the date you had knowledge that there was a link between your injury or illness and negligence.
How Can I Fund My Medical Negligence Case?
In most cases, we can work with you on a no win, no fee basis so there is no financial risk in beginning your claim with us.
Make Your Anaesthesia Compensation Claims With Jefferies Solicitors
For more information about starting your claim today, please call our no win, no fee solicitors on our national accident helpline number or complete one of our online claim forms.