2
We'll talk through the details of your claim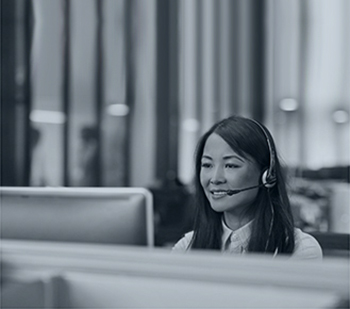 3
Don't worry, we'll take care of everything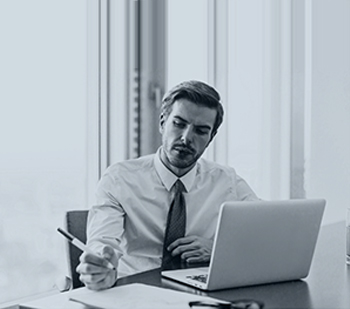 4
We'll work hard to secure you the compensation you deserve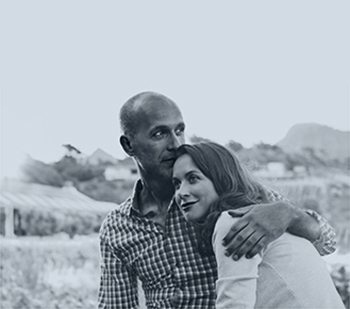 Contraceptive Implant Compensation
There are a number of different medical devices available to both men and women for the purposes of contraception. No contraceptive device comes with a 100% guarantee, however, every effort must be made to ensure that it is fitted correctly and carefully to prevent its ineffectiveness and limit the possibility of it causing an injury. Talk to us about contraceptive implant compensation, we are here to help you.
In some instances, an unwanted pregnancy can be down to the negligence of a doctor, nurse or technician who has inserted the device incorrectly. Patients may also suffer from pain or scarring if there has been an error when a contraceptive device has been fitted.
If you have experienced a mistake in relation to the fitting of a contraceptive device and this has caused you injury, you could be eligible to make a clinical negligence claim for contraceptive implant compensation.
To learn more or to start your claim, get in touch with our team on 0800 342 3206 or contact us online. 
Make a Claim
Different Types Of Contraceptive Devices
There are many different types of birth control available including the pill, the progesterone-only pill, the contraceptive injection, condoms and spermicide. These are popular forms of contraception but are not always suitable for everyone. Many women often choose to have a contraceptive device fitted; the two main ones are:
The IUD (Intrauterine device) is more commonly referred to as the coil. It is made out of either copper or plastic and is surgically implanted into the womb to prevent pregnancy. ParaGard and Mirena are the two main types available.
The implant is a contraceptive device in the shape of a rod which is the size of a matchstick. It is inserted beneath the skin in the upper arm and gradually releases the hormone progesterone to prevent pregnancy.
---
The Implant Contraceptive Device
The implant has been available for around 12 years. It contains a certain type of progesterone which prevents ovulation and lasts up to three years. When the skin in the upper arm is injected, the rod, which measures 4 cm by 2mm, is inserted and can be felt but not seen. When it needs to be removed, the area around it is numbed to allow for an incision into the skin before the implant is grasped and taken out.
There are two different kinds available. The Implanon and the Nexplanon. The former is no longer manufactured as the Nexplanon is thought to be an improved version, which, unlike the Implanon, shows up on X-rays and insertion is simpler. There have been a number of medical negligence cases involving the implant with different circumstances behind each. One of the common errors which can be made is when the rod is inserted too deeply into a patient. Alternatively, a nurse may not have injected the device from the applicator correctly; this can happen unknowingly and women do not know they are unprotected until they become pregnant. Scarring and nerve damage can also result if the device has been fitted poorly.
---
IUD Contraceptive Device
The IUD or coil is another type of contraceptive device that is commonly used in the UK. In the vast majority of cases, there are no problems associated with the use of this type of contraception.
In a small number of cases, there have been problems with the fitting of the IUD. In some instances, this has resulted in a patient suffering from:
Womb damage e.g. a perforated uterus
Migration of the coil into the uterus
A device being fitted when there is already one present
Although the number of problems with coils is relatively low, the consequences can be serious. Therefore, it is vital that your doctor is experienced in fitting these kinds of contraceptive devices.
There are certain procedures that doctors must go through before an IUD is fitted. These include checking to see if a patient is already pregnant (if so, then the coil must be removed straight away as this can increase the chances of a miscarriage when removing it).
The doctor must also check for serious possible side effects in the patient and whether or not there are any existing medical conditions that could jeopardise health. Instructions come with the IUD and it is imperative that the medical professional performing the insertion follows them carefully.
---
Effects Of A Contraceptive Device Fitting Error
In cases involving the incorrect insertion of either a coil or an implant, if there is an unwanted pregnancy, this can lead to extreme psychological distress for a patient who wasn't expecting to be pregnant.
If it can be proven that the medical professional who fitted your contraceptive device did not follow the instructions correctly, then it is possible you could have a valid medical negligence claim. In some cases, the fault may have occurred because of inadequate staff training. In all cases, it is imperative to prove that there was third-party blame for the injury that you suffered. Often, medical negligence cases can be complex and require the help of medical experts. A qualified and experienced medical negligence lawyer will be able to help you throughout your case and will provide you with an idea of the validity of your claim.
Contraceptive Implant Compensation
To learn more and to discuss your potential claim in confidence, contact our team on 0800 342 3206. Alternatively, complete our online contact form to arrange an initial no-obligation telephone consultation with a member of our expert team. You can also email newclaims@jefferiessolicitors.com
READ CLIENT REVIEWS
---