2
We'll talk through the details of your claim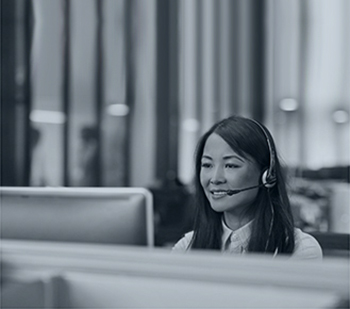 3
Don't worry, we'll take care of everything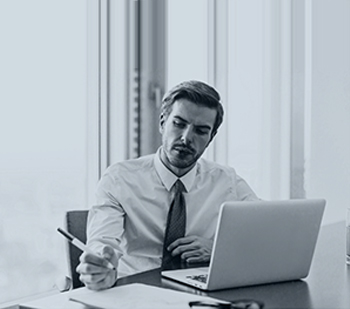 4
We'll work hard to secure you the compensation you deserve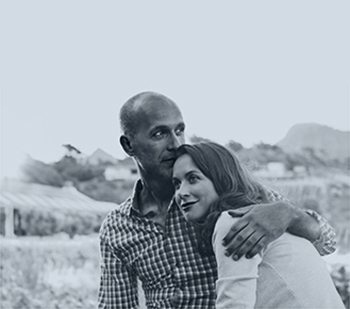 Dental Nerve Damage Compensation Claims
Dental nerve damage can result in significant pain and, in some cases, can even lead to permanent issues. At Jefferies, we understand the physical and emotional suffering that dental injuries can cause. Our expert negligence solicitors will help you secure the compensation you deserve if your nerve damage was caused by medical negligence. Talk to us about dental nerve damage compensation claims, we are here to help you.
Many different nerves can be injured during dental procedures, but the most commonly injured nerves are the inferior alveolar nerve and the lingual nerve. These can result in paraesthesia (characterised by a tingling sensation), dysesthesia (pain and burning), and anaesthesia (complete numbness).
Your dentist may drill too far into your jaw canal by mistake or install implants that are too long for your jaw, which in turn places excess pressure on your nerves.
MAKE AN ENQUIRY TODAY
Contact the dental nerve damage compensation claim experts
Jefferies Solicitors have over 25 years of experience in dealing with dental negligence claims. If you have suffered because of somebody else's negligence, we'll guide you every step of the way and help you win the compensation you are entitled to.
If you think you have dental nerve damage then contact us on 0800 342 3206 or get in touch online. We have helped clients that have been injured in incidents involving all kinds of medical negligence.
How do I know if I have nerve damage?
The nerves in the face and mouth are extremely complex, so it's difficult to know exactly what has happened until it's been examined by a dental expert. If dental treatment has left you with an unusual or uncomfortable feeling that persists for more than a few weeks, it could be a sign that a procedure has not gone as planned.
Some common nerve injury symptoms include:
Burning sensation in the jaw
Loss of sensation
No control over saliva drooling
Pain in the jaw, cheek, forehead or eye
Tingling in the mouth/jaw
Tugging or pulling sensation on the tongue
The pain caused by these injuries can be agonising and can become worse when simply smiling, talking, chewing or moving your head.
These symptoms can be worrying and painful and can affect your ability to eat and speak. If you are suffering from any of these symptoms, you may have sustained a nerve injury and should seek urgent medical advice.
Our dental nerve damage solicitors can fight for compensation in respect of your pain and suffering, which can contribute towards further treatment and fund support services.
TRY THE ONLINE ELIGIBILITY CHECKER
How do you know a nerve injury occurred because of negligence?
Nerve injury can occur because of normal dental treatment, so may not always arise due to negligent care. Nerve damage can be classified as a recognised complication. Examples of how nerve damage can arise are as follows:
Tooth extraction
Nerve injuries can commonly occur after the extraction of a wisdom tooth. Although this is often seen as a known complication it is still important that you have been informed of the risk that nerve damage can occur as a result of the extraction. Sometimes nerve injuries can occur in other tooth extractions. Negligence can occur if the dentist has not considered the position of the surrounding nerves.
Implant treatment
Nerve injuries following a dental implant can be caused in two ways. Either when a dentist mistakenly drills too far through the jaw canal, or when the implant itself is too long and asserts pressure on the nerve.
Root canal treatment
Endodontic treatment is a dental procedure used to repair and save a tooth that is badly decayed or becomes infected. This procedure is invasive and involves the dental practitioner removing the nerve and pulp from the tooth and thereafter cleaning and sealing the tooth.
Many complications can occur during this procedure and in the worst-case scenario, can result in nerve damage.
What is the long-term prognosis for a nerve injury?
The symptoms of nerve injury can be temporary and may resolve themselves over time. Unfortunately, in some cases, a nerve injury may be permanent. It can sometimes be hard to get any detailed prognosis on how your nerve injury is likely to recover.
If you have grounds for a dental nerve damage claim, part of the investigation will most likely involve an examination with a specialist practitioner. They will be able to give you a reliable assessment on exactly which nerve you have damaged. They will be able to tell you whether your nerve injury is likely to be permanent. In some serious cases, you may need ongoing treatment to deal with your symptoms. This will affect how your solicitor calculates your compensation award.
What compensation can I claim?
If you believe you've been a victim of negligent dental care, you may be able to claim compensation for the following:
Expenses: Any expenses you've incurred as part of your claim. This may include further treatment, transport or prescriptions
General damages: For any pain and suffering you have experienced
Loss of earnings: Due to time off work
Remedial costs: For any treatment to repair the damage done by negligent treatment
Compensation can help cover the cost of correcting your dentist's mistakes to help get your life back on track.
Start your claim today
At Jefferies, our specialist team of dental nerve damage solicitors are experienced in dealing with all types of dental negligence compensation cases. To begin with, we will need to take some initial details regarding your injuries and circumstances.
If you think you might have a case, please contact us for advice. We operate on a No Win No Fee* basis.
Start your compensation claim with Jefferies Solicitors today. You can either call us free on 0800 342 3206 or enquire online and one of our team will be in touch with you to discuss your potential personal injury claim in more detail in an informal, yet professional and of course, confidential manner.
READ CLIENT REVIEWS