2
We'll talk through the details of your claim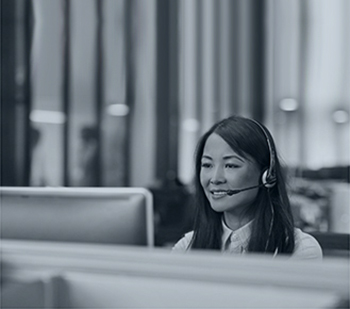 3
Don't worry, we'll take care of everything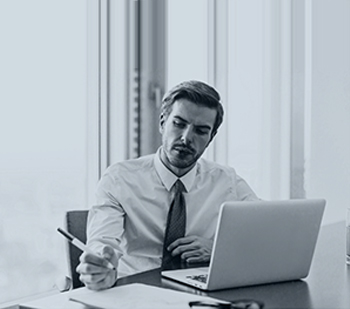 4
We'll work hard to secure you the compensation you deserve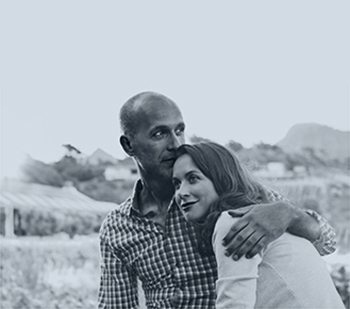 Scaphoid Fracture Compensation Amounts
At Jefferies Solicitors, our clinical negligence solicitors specialise in helping people who have had a scaphoid fracture that has been misdiagnosed. If your scaphoid fracture was misdiagnosed within the last 3 years, we can advise you on your potential claim. Talk to us about scaphoid fracture compensation amounts, we are here to help you.
For a no-obligation, initial discussion about your circumstances and to find out whether you have a claim, please feel free to call us on 0800 342 3206 or get in touch online.
What is the scaphoid?
The scaphoid is a small bone on the thumb side of the wrist joint. It is commonly damaged when someone instinctively puts their hand out to protect themselves when trying to break a fall. Falling on an outspread hand puts incredible force on the wrist that can result in a fracture of the scaphoid bone.
There are two kinds of scaphoid fracture: non-displaced and displaced. Non-displaced fractures occur when the fragments of broken bone have not moved out of position. On the other hand, in a displaced scaphoid fracture, there is movement of the bone fragments.
Symptoms of a scaphoid fracture
If you are suffering from a scaphoid fracture, you may experience the following symptoms:
Pain between the base of the thumb and the wrist
Pain when trying to grip an object
Swelling
Pain when moving the thumb or wrist
Scaphoid injury diagnosis
Because the structure of the wrist is complex, even with an x-ray it can be difficult to identify a fracture of the scaphoid. Doctors or radiologists can miss a fracture if it is very small or if the position of the x-ray was incorrect. If they fail to diagnose your scaphoid injury, your injury may be diagnosed as a sprain.
However, if the pain persists or gets worse and a re-diagnosis determines that your injury is a scaphoid fracture, this could be considered to be negligence. In these circumstances, you may be able to make a claim for compensation.
Clinical negligence
All doctors, radiologists and other medical professionals have a duty of care towards their patients. They must treat patients to the best of their ability and take all due precautions in administering any medical treatment. If they fail to diagnose your scaphoid fracture, this is an example of clinical negligence and may lead to a claim for compensation.
If you have experienced negligence following the misdiagnosis or late diagnosis of your scaphoid injury, this can lead to:
Development of arthritis in the wrist
Prolonged pain
Avascular necrosis
Death of the bone due to a lack of blood supply
Stiffness and poor mobility of the wrist
Osteoarthritis
The pain in your wrist may make it difficult for you to perform day-to-day tasks at home or work. If you have to take time off from work, you might experience a loss of wages and other work-related benefits. What's more, in serious cases, a failure to diagnose such an injury can lead to long-term disability affecting an individual's ability to work in the future.
You might also have to pay for additional treatment or medication in relation to your injury. If it can be proved that you experienced prolonged pain, inconvenience and additional expense following the misdiagnosis of your scaphoid injury, you may be eligible to claim compensation.
In almost all personal injury cases, you have a 3-year window in which to make a claim. Because of this, it's important that you seek legal advice as soon as possible.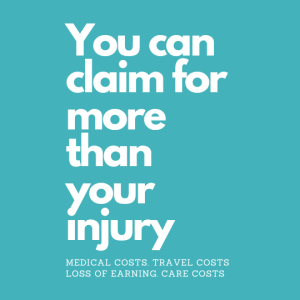 AMOUNT OF COMPENSATION
All personal injury cases are unique and so the amount of compensation that is awarded in each case is also unique. The amount of compensation that is awarded is determined by looking at two distinct factors – general damages and special damages.
GENERAL DAMAGES
The pain and suffering that your injuries have caused is the main factor that is used to determine how much compensation you are owed. This will usually be determined by undergoing a medical examination, from which a report is created that outlines the length of time the injuries will take to heal as well as their severity.
Our compensation calculator gives an indication of how much you might be entitled to based upon your injuries. Jefferies Solicitors will take these different details relating to your injury into account when calculating how much compensation you should be awarded, which will then be put forward to the opposing side and the judge.
SPECIAL DAMAGES
However, compensation also takes into account any financial losses that you might have suffered as a result of your injuries, such as a loss of earnings due to being unable to return to work. If you have had to pay for treatment or travel to treatment, compensation may also be able to cover this as well. Therefore, you should keep any receipts or other documents that help to outline the extent of your financial losses, as caused by your accident/injuries.
TRY THE ONLINE ELIGIBILITY CHECKER
HOW DOES THE CLAIMS PROCESS WORK?
At Jefferies Solicitors, once we have carried out an initial consultation, we will take care of the paperwork required to get your case underway.
A letter will be sent to you following an initial consultation with your solicitor. This will be a summary of the conversation you had and will confirm that they are happy to take on your case. It will highlight who will be your contact and estimate how long the process will take. The letter will also detail how you will be funding the case and an estimate of costs. If you need to provide any further information this will also be included.
A letter will then be sent to the defendant, providing details of the accident. The defendant has a fixed period in which they can reply and in their reply, they must state whether or not they are denying or accepting liability for your injuries. If they do accept liability, your solicitor will endeavour to settle the case out of court.
How to claim
If you believe that you may have a claim you should contact our clinical negligence team as soon as possible.  At Jefferies, we have a team of no win no fee solicitors who are experienced in all kinds of misdiagnosis claims. We work with people across England and Wales and usually work on a no-win, no fee basis.
To learn more and find out if you have a valid claim for compensation, contact Jefferies Solicitors today. Call us on 0800 342 3206 or complete our online form to arrange a call-back from a member of our friendly team.
Read our customer testimonials 
Where next? Read: