2
We'll talk through the details of your claim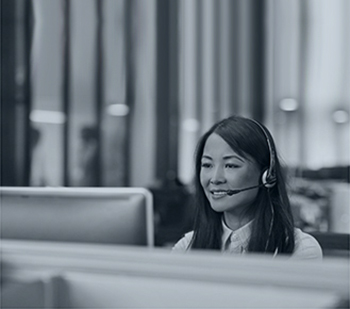 3
Don't worry, we'll take care of everything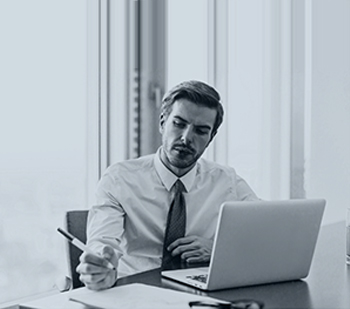 4
We'll work hard to secure you the compensation you deserve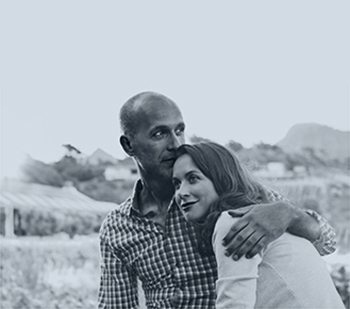 Stroke Misdiagnosis Compensation
People who have a stroke are often left with debilitating, life-changing disabilities. Strokes are a medical emergency and it is essential that they are treated urgently. Talk to us about stroke misdiagnosis compensation, we are here to help you.
When strokes are misdiagnosed or treatment is delayed, this can result in serious brain damage, disability, or even death, which could have been avoided with prompt treatment and proper treatment and care.
If you or a loved one has suffered after a stroke was misdiagnosed or not treated swiftly, you may be entitled to make a claim for compensation. Contact our experienced solicitors on 0800 342 3206 for a confidential conversation about your circumstances.
CONTACT OUR EXPERTS TODAY
What is a stroke?
A stroke is a life-threatening medical condition that occurs when the blood supply is cut off to part of the brain. While strokes are more common amongst older people, they can affect people of all ages because of diet, lifestyle choices and underlying health issues.
Strokes can have a devastating impact on a person's life, as well as the lives of their families and loved ones. Even when they are diagnosed and treated swiftly, strokes can have long-lasting effects.  
How are strokes misdiagnosed?
Quick diagnosis of a stroke is crucial. The sooner a person is diagnosed and receives treatment, the less severe the damage is likely to be.
The early signs of a stroke should be treated with urgency by medical staff. If symptoms are missed or ignored and a stroke is not treated promptly, damage to the brain can be extensive and, in some cases, can lead to permanent severe brain damage.
These warnings symptoms of a stroke include:
Slurred speech
Severe headache
Dizziness
Numbness
Drooping of the face
Weakness or numbness in the arm which makes it difficult to lift both arms
Sometimes, these early signs are mistaken for other, less serious conditions such as migraines, inner ear infections or hypoglycaemia.
Sometimes, a stroke can occur following medical negligence. For instance, if a patient is on medication that could increase the risk of stroke, they should be closely monitored by a doctor. If the doctor fails in their duty to do so, the signs of a stroke may be missed, leading to serious consequences.
If you or a loved one has suffered after the signs of a stroke were missed or wrongly diagnosed, you may be able to make a medical negligence claim.
Making a stroke diagnosis claim
In many cases, the road to recovery following a stroke can be long and difficult for both the patient and their family. A long period of rehabilitation is often necessary for a person to regain their independence. Unfortunately, some people never fully recover and require assistance adjusting to their new way of living.
If negligence can be proved, you will be able to claim not only for how your stroke has affected you physically but for any financial losses you have experienced as a result of your stroke. In a stroke misdiagnosis claim, compensation can help to cover the costs of specialist care and therapy amongst other things, including:
Physiotherapy – a vital part of stroke rehabilitation, depending on the extent of the injury suffered.
Occupational therapy – aids and equipment can help patients and their families in their new daily routine. E.g. stair lifts, hoists, wheelchairs etc.
Speech and language therapy – an individual's speech is often affected as a result of a stroke. Proper and regular speech and language therapy can be extremely beneficial.
Adapted car/transport costs – if an individual is still able to drive but requires adaptations to their car in order to do so, the cost of making these adaptations can be included in a claim. If they are unable to drive, the cost of alternative transport such as the cost of taxis or public transport can be claimed for.
Adaptations to the home – depending on the extent of the injury due to a stroke, the costs of adapting an existing home to make it more suitable and accommodating for the individual can be claimed. Alternatively, in more serious cases, compensation might cover the cost of a new home.
Loss of earnings. If you or a family member have had to take time off work as a result of your condition, you may be able to factor this into your claim and recover any lost pay.
MAKE AN ENQUIRY TODAY
Contact us today to learn more about claiming for stroke misdiagnosis
Our clinical negligence solicitors are well-versed in helping individuals and families following late diagnosis or misdiagnosis of a stroke.
Call us today on 0800 342 3206 or complete a form on our website to request a call-back.
READ CLIENT REVIEWS