2
We'll talk through the details of your claim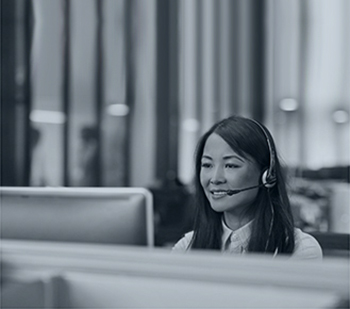 3
Don't worry, we'll take care of everything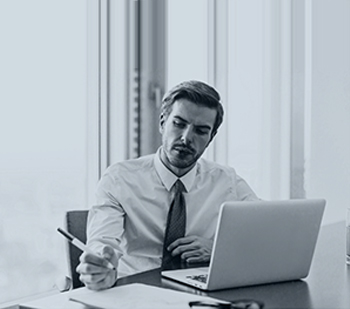 4
We'll work hard to secure you the compensation you deserve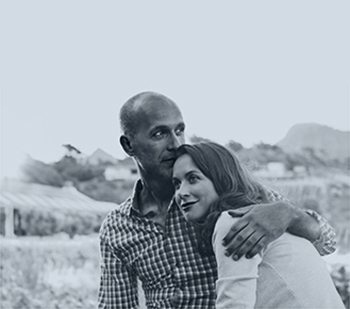 Pressure Sore Claims
If you or a loved one have experienced painful pressure sores in a hospital or while in a care home, our clinical negligence solicitors can help you, talk to us about pressure sore claims.
Please get in touch with our team on 0800 342 3206 or contact us online to learn more.
What are pressure sores?
Pressure sores or bed sores are injuries to the skin and tissue underneath, which are primarily caused by prolonged pressure on the skin. Often they develop on the bony parts of the body such as the hips, elbows, heels or the base of the spine.
While they may sound like a relatively minor condition, in some cases, pressure sores can lead to serious medical problems, such as blood poisoning, cellulitis or gas gangrene. In the most severe cases, they can progress into permanent disabilities and can even be fatal.
Pressure sores tend to affect people who are confined to a bed or wheelchair for an extended period of time, such as:
elderly patients in hospital or a nursing home
people who are wheelchair-bound
patients recovering from an operation
people who are in bed for long periods of time as a result of a long-term illness
In most cases, pressure sores can be avoided, but vulnerable patients need to be monitored carefully by medical staff and regular checks should be carried out.
Grading of pressure sores
There are different grades of pressure sores, which affect how they are treated. Grade 1 pressure sores only affect the upper layer of the skin and will heal fairly quickly. At the opposite end of the scale, Grade 4 pressure sores are the most serious. These sores might affect the muscles and ligaments, require immediate medical attention and may even need surgery. They take months or, in some cases, years to heal.
Symptoms of pressure sores and pressure sore claims
Pressure sore usually develop gradually, but can sometimes form within a few hours. Early symptoms include:
Discoloured skin which doesn't turn white when pressed
A patch of skin that feels cooler or warmer to the touch than other areas
Unusual changes to skin texture
Pain or itchiness
Depending on grade, more serious pressure sores are characterised by one of the following:
An open wound or blister (a Grade 2 pressure sore)
A deep wound that reaches the deeper layers of the skin (a Grade 3 pressure sore)
A very deep wound that reaches the muscle and bone (a Grade 4 pressure sore)
The amount of compensation you may be able to claim will depend on the severity of the pressure sores and how they have impacted your day to day life.
CONTACT OUR EXPERTS TODAY
Treating pressure sores
Because pressure sores can lead to complications, any patient showing symptoms should be closely monitored and looked after by medical staff. The following steps can be taken to treat pressure sores:
A specially designed mattress should be provided
Dead tissue should be removed following the identification of a pressure sore
The patient's diet should be modified to resupply the missing tissue
Causes of pressure sores
Pressure sores occur as a result of pressure against the skin, for instance, from a mattress or wheelchair. Soft tissue requires an adequate blood supply to provide nutrients and remove waste. When pressure compresses the tissue underneath the skin, this restricts blood supply and eventually causes the tissue to begin to die.
Because pressure can cause blood restriction, it is the responsibility of carer, nurses and other medical staff to make sure pressure is alleviated from the body parts most at risk of pressure sores. However, sometimes inadequate care is provided and medical negligence results in pressure sores developing. Some of the most common reasons for this are below:
A patient's care may not have been properly assessed and they may not have been given the correct treatment
There may have been a lack of effective nursing care. E.g. routine 'turning' of a bed-bound patient
Bandages or plasters that have been applied too tightly
A patient may not have been provided with a suitable bed or mattress
If pressure sores develop, they should be cleaned and treated properly to prevent infection.
Pressure Sore Claims
Sometimes, pressure sores develop because of negligence by a medical professional or carer.
To prevent pressure sores, medical professionals or care home staff should ensure that their patients regularly change positions. They should also check their patients' skin for early signs and symptoms of pressure sores and provide them with a healthy, balanced diet. If care home or hospital staff fail to take these preventative measures and you or a loved one develop pressure sores, they have failed in their duty of care and you may be able to claim compensation.
Compensation not only holds these individuals to account for your injury but can also give you and your family some financial respite. It may compensate you for any medical costs or transport costs you've incurred as a result of your pressure sores. You may also be able to recover loss of earnings if you have had to take time off work either because of your own condition or to care for a loved one.
Talk to us about pressure sore claims
For a confidential conversation about your potential claim and to learn more about your prospects, please get in touch with our expert team.
Our clinical negligence solicitors usually work on a no win, no fee basis. We would be happy to help navigate the pressure sore claims process. Call us today on 0800 342 3206 or get in touch online.
READ CLIENT REVIEWS