2
We'll talk through the details of your claim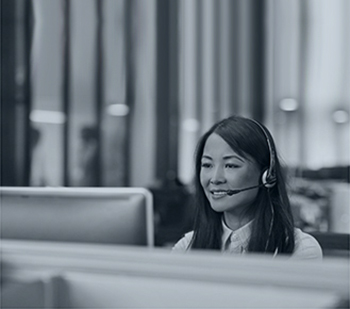 3
Don't worry, we'll take care of everything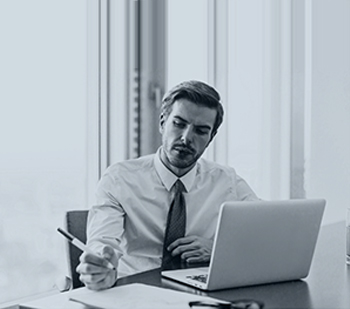 4
We'll work hard to secure you the compensation you deserve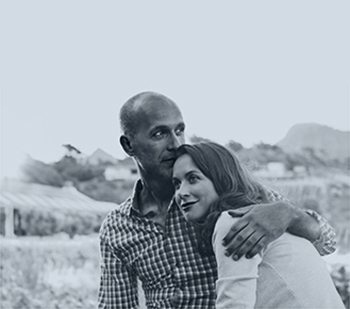 Sepsis Negligence Claims
Sepsis occurs when the immune system overreacts to an infection and causes injury to its own tissues and organs. It is sometimes referred to as 'blood poisoning' or septicaemia. Severe sepsis or 'septic shock' are very serious, life-threatening conditions from which four out of every ten people will die.
The NHS website estimates that there are 250,000 annual cases of sepsis and over 46,000 people die each year as a result of the condition. The Royal College of Surgeons has also pointed out that around 14,000 of these sepsis-related deaths are preventable.
Have you or a loved one suffered from sepsis as a result of medical negligence? If so Jefferies Solicitors may be able to assist you with a claim for compensation. Call us on 0800 342 3206 or contact us online. Talk to us about sepsis compensation claims, we are here to help you.
MAKE AN ENQUIRY TODAY
The causes of sepsis
Sepsis can be caused by viral or fungal infections, but bacterial infections account for most cases. Some examples of infections that could lead to sepsis are:
Gallbladder infection
Post-surgical infection
Pneumonia
Appendicitis
Urinary tract infection
Cellulitis
Meningitis
Symptoms of sepsis
The initial symptoms of sepsis develop rapidly and are generally characterised by:
A high or low body temperature
Fast heartbeat
Chills and shivering
Fever
Problems or changes to your breathing
Feeling different from your 'normal self'
Within a very short timeframe – sometimes a matter of hours – these initial symptoms can become more advanced, leading to severe sepsis or an even more serious condition known as 'septic shock'. A person in this state will find their blood pressure dropping to a dangerously low level. This is usually accompanied by the following symptoms:
Muscle pain
Slurred speech
Diarrhoea
Reduced urine production
Loss of consciousness
Breathlessness
Vomiting
Confusion
Feeling dizzy and faint
Main risk groups
Anyone can contract sepsis but there are some prevalent risk groups, consisting of:
Young children/babies
People with a weakened immune system (e.g. as a result of chemotherapy)
Diabetic people
Elderly people (75 years +)
Pregnant women (or those who have recently given birth or had a miscarriage)
People with skin abrasions (e.g. cuts, blisters, burns or skin infections)
Those who have recently undergone surgery
Diagnosing and treating sepsis
It is crucial for sepsis to be identified and treated as quickly as possible. This condition is particularly time critical so a misdiagnosis, delay in diagnosis or treatment could be fatal. If sepsis is detected early and has not affected any vital organs yet, it may be feasible to treat the infection at home with antibiotics. Most individuals who have their symptoms detected and treated at this stage will make a full recovery.
If you have possible early signs of sepsis you will most likely be referred to hospital for diagnosis and treatment. There are six actions that should be initiated within the first hour following a diagnosis. These actions are known as 'the sepsis six' and can effectively double the chance of survival.
The Sepsis Six
Following a sepsis diagnosis, a medical professional should:
Provide the patient with oxygen
Give the patient a blood test for infection
Provide antibiotics
Intravenous fluids (IV) should be administered
Measure serum lactate (lactic acid in the blood) and haemoglobin (the protein in red blood cells that carry oxygen)
Urine output should be measured on an hourly basis
As mentioned above, taking these actions can drastically increase the chance of survival following a sepsis diagnosis. Any delay in diagnosing the infection or initiating treatment too late after the diagnosis could be fatal.
Who can I claim against?
Sadly many cases of sepsis could have been prevented but patients have ended up suffering injuries and fatalities due to medical negligence. The condition is sometimes misdiagnosed, or there is a considerable delay in diagnosis and subsequent treatment. This often happens because the initial symptoms of sepsis can be difficult to identify and can be mistaken for flu or meningitis symptoms.
If the condition is not treated it can lead to vital organ failure within a matter of hours. Patients that do survive these circumstances may reside in a critical condition for a prolonged period.
In some cases, the delay in seeking a diagnosis or treatment may be attributed to the patient. However, there are many scenarios in which a medical professional may be responsible for failing in their duty to identify the condition within the crucial time period.
CONTACT OUR EXPERTS TODAY
How we can help you claim
You could be entitled to compensation if medical negligence can be proven and we recommend getting in touch with one of our clinical negligence specialists. Jefferies Solicitors has an expert team of no win no fee lawyers who have experience of dealing with sepsis-related claims.
Our solicitors understand the intricate circumstances that can arise when pursuing a claim – especially whilst coping with the physical and emotional stress of sepsis. As such, we will ensure that you are closely guided through the legal process in a quick and simple manner to procure the compensation that you deserve.
Contact Jefferies Solicitors to discuss your claim on 0800 342 3206 or feel free to fill out our online contact form.
READ CLIENT REVIEWS