2
We'll talk through the details of your claim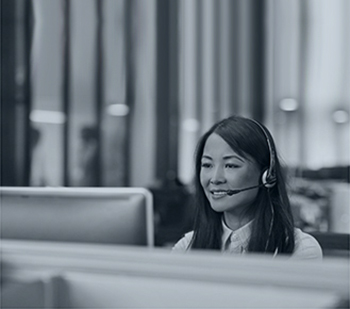 3
Don't worry, we'll take care of everything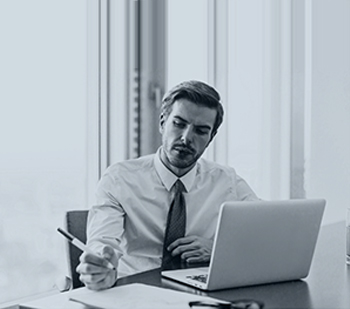 4
We'll work hard to secure you the compensation you deserve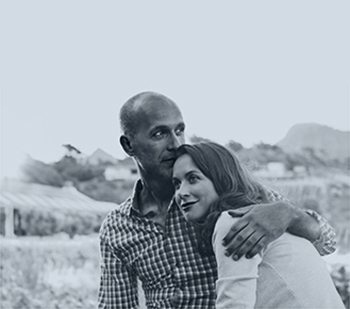 COVID-19. Read our FAQ's
here
Holiday Food Poisoning Claims
Getting food poisoning is awful, whenever it happens, but there's nothing worse than becoming sick when abroad with loved ones. Food poisoning can ruin the perfect holiday.
Unfortunately, it's not uncommon for holidaymakers to contract food poisoning while staying in a hotel or at a resort. Sickness can occur as a result of poor levels of hygiene or if food is cooked or prepared insufficiently. In all-inclusive resorts, where all guests eat at the same place and food is often served at buffet-style restaurants, outbreaks can be widespread.
There are a number of different ways you might contract food poisoning whilst on holiday:
buffet food may be left out for long periods in high temperatures and go off
food may be undercooked
there may be poor standards of hygiene in food preparation areas.
Package holidays
Luckily, if you booked a package holiday through a UK tour operator (like Jet2holidays or First Choice), there are regulations that allow you to claim compensation from the hotel or tour operator responsible for your sickness.
Tour operators must ensure that the hotels they work with follow general hygiene procedures and comply with international food safety standards. If hotels or resorts fail to observe these standards and you become sick as a result, you could hold them liable.
However, not all cases of food poisoning are caused by the negligence of a tour operator, hotelier or another member of staff. In order for your case to be valid, you must be able to demonstrate that they showed a lack of reasonable care in the supply of your holiday. The tour operator must have been responsible for the provision of the contaminated food or poor levels of hygiene that caused your sickness.
Please note: holiday food poisoning claims are only valid if you have experienced food poisoning within the last three years.
Types of food poisoning
The most common types of food poisoning include salmonella, E-Coli and Staphylococcus. Salmonella is a bacterial disease caused by eating contaminated foods such as poultry, milk, eggs and beef. Symptoms usually last for several days and include problems like diarrhoea, abdominal cramps, vomiting and fever. In most cases, no treatment is required, although sometimes a doctor may prescribe antibiotics. However, in severe cases, the disease can have long-term effects, so it's important to seek medical advice.
How to pursue a holiday sickness food poisoning claim
If you have suffered holiday food poisoning within the last three years, there are steps you can take to increase your case's chance of success:
As soon as you realise you are suffering from food poisoning, if possible, seek medical help
Make sure you retain the receipts for any medication you have purchased
Report your sickness to your tour representative or the hotel management
Take photos of any areas where there is a noticeably poor level of hygiene
Speak to other guests to see if they have also become sick. If they have had a similar experience, take their contact details and ask if they would be willing to provide a supporting statement. It might even be possible for you to make a group claim with other affected holidaymakers.
Make a food diary, listing everything you ate and where, in the 48-hour period before you became sick.
When you get home, contact your GP.
How much compensation can I claim for my holiday food poisoning?
The value of your holiday food poisoning claim will depend on the severity of your sickness and your specific circumstances. While some bouts of food poisoning are relatively mild, with symptoms only lasting for several days, in some cases, it can cause serious and long-term conditions such as IBS or kidney failure.
There are a number of factors that will be considered when determining how much compensation you are entitled to. The seriousness of your symptoms, as well as the effect your holiday food poisoning had on your quality of life and ability to work once you returned home, will be taken into account.
Compensation amounts vary a great deal according to the specific details of the individual case. To find out how much you could receive, get in touch with our holiday food poisoning expert solicitors.
We've put together this information pack for you containing everything you need to know when making a food poisoning claim. If you have any questions after reading this, just give our friendly claims team a call on 0800 342 3206.

You can also download a pdf version of this resource: foodpoisoning
Make a holiday sickness claim with Jefferies
To learn more and to discuss your potential claim in confidence, contact our team on 0800 342 3206. Alternatively, complete our online contact form to arrange an initial no-obligation telephone consultation with a member of our expert team. 
Where next? Read Holiday Food Poisoning – Your Questions Answered