2
We'll talk through the details of your claim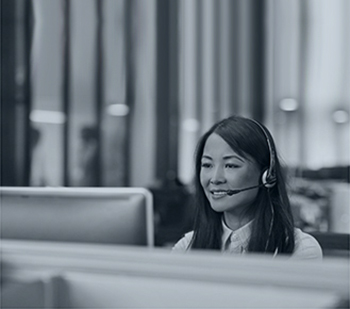 3
Don't worry, we'll take care of everything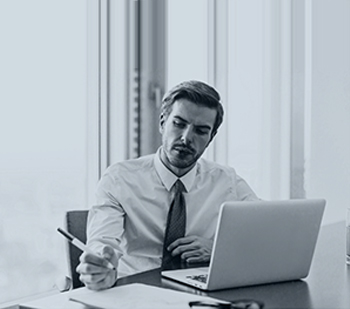 4
We'll work hard to secure you the compensation you deserve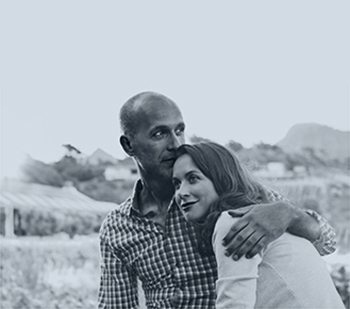 COVID-19. Read our FAQ's
here
Skiing and Snowboarding Accident Claims
Skiing is a popular holiday activity for many families. Each year, between December and April, thousands of people flock to ski resorts across Europe and North America to enjoy an action-packed break full of winter sports and après ski.
However, skiing can be extremely dangerous and, unfortunately, a large number of people are injured while on the slopes. While most injuries, like cuts and bruises and fractures, are not life-threatening, in some cases, skiers and snowboarders suffer serious head, back or neck injuries.
Causes of accidents
Skiing and snowboarding injuries can be caused by a number of different things. You might suffer an injury as a result of:
A collision with another skier or snowboarder or a fall on the slopes
A ski lift or other kind of piste machinery
Faulty ski equipment
Negligent ski instruction
An avalanche or poor piste management
Injuries can include:
Sprains and strains
Fractures
Broken bones
Head injuries
Dislocated joints
Spinal Injuries
Who's liable in the event of a skiing accident?
Piste authorities, instructors and fellow skiers owe a responsibility to everyone on the slopes to take precautions against accident and injury. In Europe, the International Ski Federation's (FIS) 'Rules of Conduct', provide guidelines to protect skiers, snowboarders and other piste users from danger. These include rules on overtaking, regulating speed and stopping on the piste. In some states in the USA, similar rules are enshrined in law.
With some skiing injuries, the injured party, themselves, are to blame; for instance, if a skier were to collide with a tree or to fall over by accident after misjudging their speed or positioning. These are known as 'fault accidents' and in these cases; an individual will be able to claim for their injury and associated medical expenses directly through their travel insurer.
On the other hand, skiing accidents can sometimes be caused by the negligence of a third party; these are known as 'non-fault accidents'. If your injury was a result of the actions of another skier, a tour operator, the piste authority, a ski tutor or a ski lift operator, you might be able to claim compensation.
Injuries caused by another skier
Under the FIS's rules, the skier down-slope always has a right of way. If another skier has hit you from behind, you could have grounds to claim from their travel insurer.
Injuries caused by a faulty ski lift or defective equipment
Accidents can also be caused by ski lifts that have malfunctioned or have not been properly maintained. In these cases, it is the company responsible for the ski lift that would be liable.
Faulty hire equipment is another common cause of ski and snowboarding accidents. It's essential that hire shops ask customers sufficient questions about their skiing ability and measure the height, weight and shoe size of the skier to ensure that equipment is safe and suitable for the individual. If you've broken your leg, for example, because the bindings securing your ski boots to your skis weren't correctly set, the hire shop could be liable for your injury.
Injuries caused by poor piste management
Managers of ski resorts are legally required to ensure that their slopes are safe and fit for use. They must warn skiers of fragile slope conditions, avalanches and serious weather conditions. If the terrain on which you were skiing has been poorly maintained or is missing signs alerting you to dangerous areas or potential avalanches, the piste management company could be liable.
Injuries sustained during a ski lesson
Before a ski lesson, a ski instructor should fully understand their pupils' capabilities and select a suitable slope. If an instructor takes you on a slope designed for more experienced skiers, resulting in you suffering an injury, they have failed in their duty of care and you could hold them to account.
Skiing package holidays
If you booked your skiing holiday as part of a package with a UK travel provider, they are legally required to protect you against injury while you are in their care. They must ensure that the resort staff, hotel owners and instructors they work within the delivery of your holiday take steps to prevent accident or injury.
If you suffer an injury during an activity that was booked as part of your package ski holiday, you are legally entitled to pursue compensation from the tour operator. For instance, if you have suffered an injury during a skiing lesson that was booked as part of your holiday package, you could claim for the negligence of the instructor.
What to do if you're injured
Seek medical assistance as soon as possible.
Gather photographic evidence soon after the accident; the weather conditions and changing nature of ski slopes may mean that the scene of the accident is likely to look different if you wait until the next day.
Speak to other people who witnessed your accident and ask for their details. Their account of the accident could be useful in reinforcing your claim.
Report the accident to your travel insurer. They should be able to help you with medical costs and make arrangements for you to be flown home for treatment if necessary.
Contact the local piste authority and ask for a piste report, documenting the weather at the time of your accident as well as any other conditions.
When you arrive home, visit your GP and obtain a medical report. This will be invaluable in the pursuit of personal injury compensation.
HOW MUCH COMPENSATION COULD I CLAIM?
The amount of compensation you could receive will depend on the severity and nature of your injuries. For example, while a moderate toe injury could be worth up to £7,300, someone who has sustained a severe eye injury resulting in blindness could claim more than £130,000 for their injuries. To learn exactly how much compensation you might be entitled to, you should speak to us.
To find out more take a look at our compensation calculator.
You may also be able to claim for other losses you have experienced as a result of your injury. For instance, if you have had to take time off work, you may be able to recover the earnings you have lost. You may also be able to claim for prescription costs or travel expenses you have incurred travelling to or from medical or hospital appointments.
Why make a snowboarding or skiing injury claim?
Not only are skiing and snowboarding injuries often very painful and likely to disrupt or ruin your holiday, but they might also affect your life after you return home. You may be unable to return to work for a period as a result of your injury, for example, leading to a loss of earnings, or you may have had to pay for physiotherapy sessions. A skiing injury claim can help to alleviate any financial stress associated with such an accident and compensate you for your suffering.
---
We help people make successful claims for compensation.
"Knowledgeable friendly staff who understand and empathise with clients giving the best advice available." Timothy, West Lancashire.
Read more customer testimonials 
Making a claim
Because of differences in foreign laws, claims against other skiers in accidents that happened abroad can be complicated.
Claims brought under The Package Holiday Claims regulations are relatively straightforward and can usually be dealt with back in the UK. Other claims, however, must be brought in the country in which the accident took place and will require the assistance of a solicitor well versed in that country's jurisdiction.
If you have suffered a non-fault skiing accident while on a package holiday, you could be entitled to claim personal injury compensation.
To learn more and to discuss your potential claim in confidence, contact our team on 0800 342 3206. Alternatively, complete our online contact form to arrange an initial no-obligation telephone consultation with a member of our expert team.