2
We'll talk through the details of your claim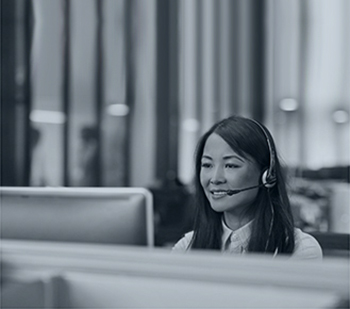 3
Don't worry, we'll take care of everything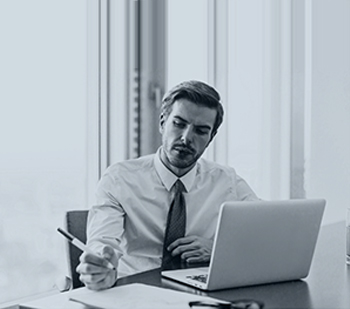 4
We'll work hard to secure you the compensation you deserve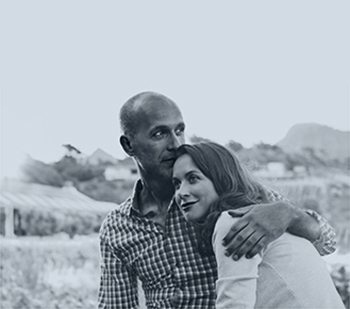 Office Accident Claims
Offices are generally safe workplaces. They are not as prone to danger or injuries as construction and industrial working areas. However, accidents in offices do happen and thousands of office accident claims are made each year.
If you have been injured in an accident in an office, you may be entitled to compensation. A personal injury claim must be made within a strict 3-year time limit. We recommend that you contact us as soon as possible.
Get in touch with our specialists on 0800 342 3206 to find out if you can claim. Alternatively, complete the form on our website to arrange a no-obligation, conversation with one of our specialists
Types of accidents in the office
Repetitive Strain Injury (RSI) through poor workstation positioning is a common office injury. This causes muscular pains in the neck, back and shoulders. It comes as a result of putting too much pressure on these body parts for a prolonged period of time. If a chair is too low or high for a desk then it can cause some of these symptoms.
As with all environments, there is always the risk of tripping over something or slipping. Some environments have more potential for accidents in the office. For example, an office next to a loading bay will be more likely to have freight or equipment close by, increasing the chances of a fall or a trip.
Faulty goods or dangerous pieces of equipment in the office can cause accidents like electric shocks, such as, exposed wiring on a kettle in the staff kitchen or obstacles left in a walkway.
Accidents just outside of the office can also occur. Car parking areas can be dangerous places in the winter if they are not gritted properly.
Carbon monoxide poisoning is possible if there is a broken gas boiler, for example. This is not very common but it does happen and people have made successful claims against this.
Back injuries are a common accident in the office and often happen when moving objects around.
TRY THE ONLINE ELIGIBILITY CHECKER
An employer's duty to protect you from office accidents
The Health and Safety Executive (HSE) dictates that all working environments, including offices, comply with its stipulations. Employers must do everything reasonably possible to prevent accidents in the office from happening. They are duty-bound to inform employees about health and safety and how they can protect themselves.
In addition, they must provide equipment if needed e.g. wrist rests or backrests for chairs. If any of the steps outlined by the HSE have been neglected, then you may have a valid claim for compensation if you have been injured.
AMOUNT OF COMPENSATION  IN office accident claims
All personal injury cases are unique and so the amount of compensation that is awarded in each case is also unique. The amount of compensation that is awarded is determined by looking at two specific factors – general damages and special damages.
GENERAL DAMAGES
The pain and suffering that your injuries have caused is the main factor that is used to determine how much compensation you are owed. This will usually be determined by undergoing a medical examination, from which a report is created that outlines the length of time the injuries will take to heal as well as their severity.
Our compensation calculator gives an indication of how much you might be entitled to based upon your injuries. Jefferies Solicitors will take these different details relating to your injury into account when calculating how much compensation you should be awarded, which will then be put forward to the opposing side and the judge.
SPECIAL DAMAGES
However, compensation also takes into account any financial losses that you might have suffered as a result of your injuries, such as a loss of earnings due to being unable to return to work. If you have had to pay for treatment or travel to treatment, compensation may also be able to cover this as well. Therefore, you should keep any receipts or other documents that help to outline the extent of your financial losses, as caused by your accident/injuries.
Making Office Accident Claims
Jefferies Solicitors has extensive experience in dealing with office accident claims. We understand that you may have some reservations about pursuing your employer for compensation but we will be able to support you and advise you throughout the process.
We work on a no-win, no-fee basis meaning you can rest assured you will receive the full amount of compensation if you win your claim. Please call us on 0800 342 3206 or fill in our claim form online.
Other types of work accident claim
As well as office accident claims, the experienced personal injury solicitors at Jefferies deal with a wide range of different workplace accident claims. Whether you've been injured while working in a factory, a kitchen or on a building site, we can help you claim compensation for your suffering. Get in touch to start your claim today.
Start your compensation claim with Jefferies Solicitors today. You can either call us free on 0800 342 3206 or enquire online and one of our team will be in touch with you to discuss your potential personal injury claim in more detail, on an informal and confidential basis.
Where next? Read: