2
We'll talk through the details of your claim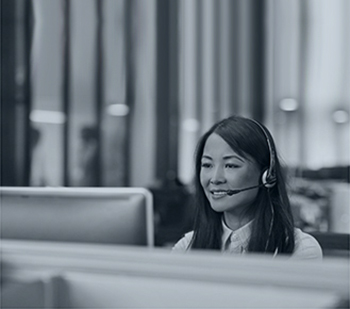 3
Don't worry, we'll take care of everything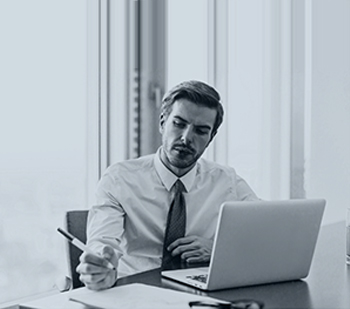 4
We'll work hard to secure you the compensation you deserve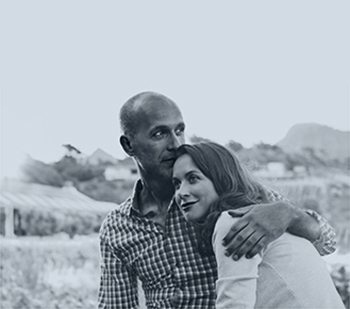 Construction Accident Claims
Have you had an accident on a construction site? Jefferies Solicitors are experts in helping people make personal injury and construction accident claims. A personal injury claim must be made within a strict 3-year time limit. We recommend that you contact us as soon as possible.
The UK has one of the safest construction site records in Europe. However, each year, there are still many people who die as a result of construction site accidents, and even more are injured in accidents on construction sites or whilst working as a tradesperson.
Accidents that occur on construction sites may be due to; working with faulty materials, inferior tools and equipment, malfunctioning machinery or negligence. If you have had an accident whilst working on a construction site you may be entitled to claim compensation for your construction injury.
To learn more and to discuss your potential claim in confidence, contact our team on 0800 342 3206. Alternatively, complete our online contact form.
CONTACT OUR EXPERTS TODAY
Accidents On Construction Sites
Your employer has a legal responsibility to protect you from accident and injury whilst at work, whatever the environment, whether you're working in construction or another kind of employment.
It is vital therefore that employers of construction workers take steps to prevent construction site accidents. They must provide you with the necessary tools, machinery and safety equipment to allow you to carry out your job safely and they must maintain your workplace in a safe condition. They must undertake risk assessments to ensure the construction site is as safe as possible and reduce the risk of a work-related accident.
There are many different types of injuries that can take place on a construction site. These are just a few that can take place that you could potentially make a compensation claim for.
Slip, trips and falls
Accidents from falling objects
Dislocations
Broken or fractured bones
Limb and joint injuries
Amputation
Head or brain injuries
Spinal Cord injuries
Loss of eyesight
Carpal tunnel syndrome
Loss of hearing
Tinnitus
Manual handling injuries
Sprains, strains, pulled muscles, torn ligaments
Cuts and bruises
Burns
Back, neck or shoulder strain or sprain
TRY THE ONLINE ELIGIBILITY CHECKER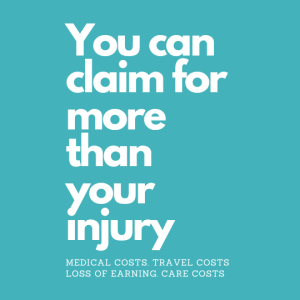 How much compensation could I claim?
All personal injury cases are unique and so the amount of compensation that is awarded in each case is also unique. The amount of compensation that is awarded is determined by looking at two distinct factors – general damages and special damages.
GENERAL DAMAGES
The pain and suffering that your injuries have caused is the main factor that is used to determine how much compensation you are owed. This will usually be determined by undergoing a medical examination, from which a report is created that outlines the length of time the injuries will take to heal as well as their severity.
Our compensation calculator gives an indication of how much you might be entitled to based upon your injuries. Jefferies Solicitors will take these different details relating to your injury into account when calculating how much compensation you should be awarded, which will then be put forward to the opposing side and the judge.
SPECIAL DAMAGES
However, compensation also takes into account any financial losses that you might have suffered as a result of your injuries, such as a loss of earnings due to being unable to return to work. If you have had to pay for treatment or travel to treatment, compensation may also be able to cover this as well. Therefore, you should keep any receipts or other documents that help to outline the extent of your financial losses, as caused by your accident/injuries.
The amount of compensation you could receive will depend on the severity and nature of your injuries. For example, while a moderate toe injury could be worth up to £7,300, someone who has sustained a severe eye injury resulting in blindness could claim more than £130,000 for their injuries. To learn exactly how much compensation you might be entitled to, you should speak to us.
To find out more take a look at our compensation calculator.
TRY THE ONLINE ELIGIBILITY CHECKER
Jefferies Solicitors – the construction accident claims experts
Jefferies Solicitors have over 25 years of experience in dealing with construction accident compensation claims. If you have suffered an injury because of an accident on a construction site, we'll guide you every step of the way and help you win the compensation you are entitled to.
Making Construction Injury Claims
If you have been injured by; falling from scaffolding, hit by a falling object, been involved in an accident involving faulty machinery, electrocuted or have been injured as a result of using hazardous equipment, contact us on 0800 342 3206 or get in touch online. We have helped clients that have been injured in all kinds of construction site accident.
We also deal with forklift accident claims and other accidents at work claims.
The HSE (Health and Safety Executive) always provides useful information on anything to do with accidents at work, including injuries in construction.
Specific Types of Claims Often Related To Construction Work
As we've mentioned, many types of injuries can occur on construction sites and in this particular type of working environment. Here are just a few more specific types of claims we regularly deal with:
Slips, trips and falls in the workplace
Roofers injured at work
MAKE AN ENQUIRY TODAY
Next Steps
If you think you might have a potential construction accident claim please contact us for informal advice. We operate on a no win, no fee* basis.
You can either call us free on 0800 342 3206 or complete our initial online claim form. One of our team will be in touch with you to discuss your potential personal injury claim in more detail, on an informal and confidential, yet professional, basis.
To learn more and to discuss your potential claim in confidence, contact our team on 0800 342 3206. Alternatively, complete our online contact form to arrange an initial no-obligation telephone consultation with a member of our expert team. 
Read our customer testimonials 
*Please note – In limited circumstances, fees may be charged when your claim is not successful. These specific limited circumstances are set out in our No Win No Fee Agreement. In addition, if you fail to attend a medical appointment arranged for you, the doctor may charge a non-attendance fee.