2
We'll talk through the details of your claim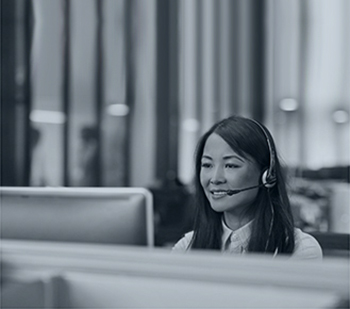 3
Don't worry, we'll take care of everything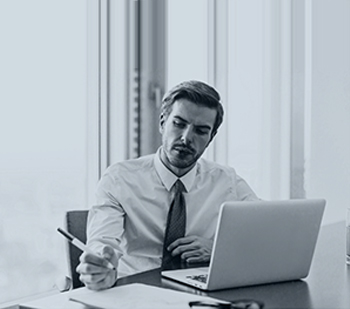 4
We'll work hard to secure you the compensation you deserve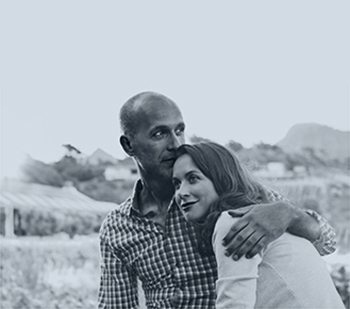 Firefighter Compensation
Compensation For Injuries Sustained As A Firefighter
Firefighting is known to be a very dangerous occupation. However, it can also be very rewarding, and it is a valuable public service that deserves a lot of praise. If you have been injured whilst working as a Firefighter, you may want to claim compensation.
If you were not provided with the correct equipment to do your job safely or if you were not properly trained then you may be able to claim compensation for your injuries. 
Call our specialists on 0800 342 3206 or fill out our online form to arrange a no-obligation confidential conversation about your accident.
Please note, there is a three-year time limit on making a personal injury claim. This time limit begins from the date that the accident occurred. You should contact us as soon as possible to assess your case.
Employer Responsibility
As with all jobs, your employer has a duty of care to protect your health and safety while you are working. For a Firefighter, this includes providing the correct, working personal protective equipment (PPE). PPE is designed to help aid and protect Firefighters when they are responding to emergencies. A Firefighter's protective outfit for responding to emergencies will normally consist of: 
An outer shell that is made of a blend of the materials Nomex/Kevlar. It is also made to be water-repellent.

There is a thermal insulated inside layer which will help to protect a Firefighter from the heat of the fire or any sparks/chemicals.

A moisture barrier made out of Breathe-Tex material to help the Firefighters move easily without their suits getting clogged up with moisture.

Specialist gloves – to protect their hands when they come into contact with heat or chemicals.

Worker boots – these are puncture-resistant, with a steel toe insert. They are usually made of rubber or leather to help with resistance to heat. 

Helmet – the helmet often includes goggles and a face shield. There is also sometimes a short folding shield that helps to protect the eyes. 
If your employer has failed to provide you with the correct PPE for your job or they provided you with the correct equipment but it was broken or not working properly, then you may be able to claim Firefighter compensation. While it is also your responsibility to check your equipment to see if it has any faults, if your employer has failed to replace it or not listened to any concerns you might have, or if they provided you with faulty equipment from the get-go, you could be able to claim. 
With the exception of children, there is a three-year time limit on making a personal injury claim. Therefore, you should contact a personal injury solicitor as soon as possible to assess your case.
Firefighter Training
It is also the responsibility of your employer to provide you with the correct training to safely do your job. Training for a Firefighter includes running regular drills and training exercises to ensure that everyone knows what to do when entering an emergency situation, as well as ensuring that all your team members are prepared.
 An accident could happen while you are undergoing training. If your employer has failed to carry out risk assessments, or if an accident happens that was caused by someone else's negligence, you could be able to claim. A personal injury accident doesn't just need to happen when you are on active duty, an accident could happen whilst you are at the fire station. 
Firefighter Compensation-Types Of Injuries
There are many different injuries and illnesses that you could be afflicted by as a Firefighter. However, certain accident types or illnesses are more likely to occur than others. You could suffer from: 
Burn injuries – if you are not equipped with the correct, functional gear, you could suffer burn injuries. Burns can range in severity from minor burns to more serious types of burns like third-degree burns, facial disfigurement or scarring.

Smoke inhalation related injuries/illnesses.

Crush injuries caused by collapsing buildings or debris.

Fall injuries – low visibility and an unstable building often put Firefighters at risk of suffering a fall accident.

Stress-induced illnesses – similarly a Firefighter could suffer psychological injuries such as PTSD, depression, or anxiety.

Cancer – breathing in smoke or other toxic fumes related to the burning of a building could cause a Firefighter to develop cancer or another serious illness.

Broken or fractured bones.

Lacerations.

Head trauma/concussion.
In order to claim, it would need to be determined that your injury/illness was caused by negligent behaviour on the part of your employer or another employee. 
Amount of Compensation
All personal injury cases are unique and so the amount of compensation that is awarded in each case is also unique. Compensation is determined by looking at two distinct categories: general damages and special damages. 
General Damages
The pain and suffering that your injuries have caused is the main factor that is used to determine how much compensation you are owed. 
Special Damages
Compensation also takes into account any financial losses that you might have suffered as a result of your injuries, such as a loss of earnings due to being unable to return to work.
Claim Firefighter Compensation with Jefferies
At first, we will need some initial details about the specifics of your injuries and how this has impacted your life. Please contact us today on 0800 342 3206 or through our online form to get started. A member of our team will quickly be in touch to discuss your case.