2
We'll talk through the details of your claim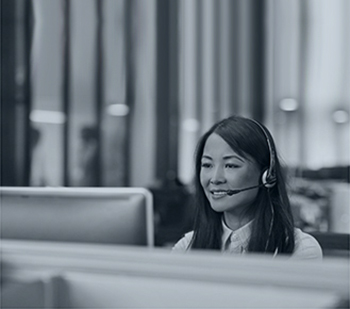 3
Don't worry, we'll take care of everything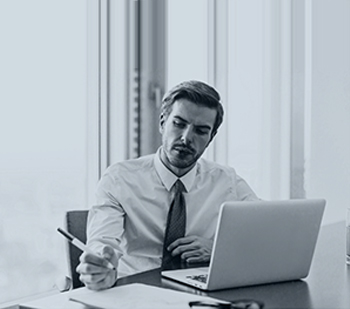 4
We'll work hard to secure you the compensation you deserve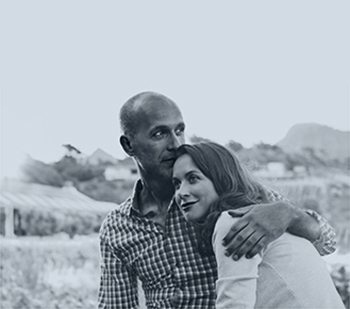 Health and Safety Compensation Claims
Health and safety regulations exist to protect workers and the public from avoidable harm. An employer has a legal duty of care to ensure the safety of employees and personnel.
According to the Health and Safety Executive (HSE), in 2018/19 approximately 1.4 million people suffered from a work-related illness or injury. Many of these cases were caused by an accident, or insufficient working conditions, resulting from a breach of health and safety.
The legislation not only includes direct employees but also any individual undertaking work on-premises which they own or control. It also extends to any individuals undertaking tasks at their request.
This area of law is often complex and the nature of an employer's responsibilities may vary depending on when the accident occurred. Therefore, if you wish to pursue a personal injury compensation claim arising from an accident at work, you should instruct a solicitor with expertise in workplace legislation.
At Jefferies, our personal injury specialists have a wealth of experience in pursuing work-related accident compensation claims.
CONTACT OUR EXPERTS TODAY
Contact the claims experts
Jefferies Solicitors have over 25 years' experience in dealing with Health and Safety compensation claims. If you have suffered an injury because of an accident that wasn't your fault, we can help you. Our experts will guide you every step of the way and help you win the compensation you are entitled to.
If you have been in an accident at work or in a public place then contact us on 0800 342 3206 or get in touch online. We have helped clients that have been injured in all kinds of health and safety-related accidents.
The causes of workplace accidents
Some accidents are unavoidable, while others are caused by someone else's mistake, negligence or lack of care. In the workplace environment, your employer has a legal responsibility to take all reasonable and practical measures to ensure the health and safety of employees, as well as members of the public who may be using the premises.
The responsibilities of employers across all industries are laid out in various sets of regulations. These regulations cover everything from conducting risk assessments and training to carrying out fire safety drills and testing fire alarms, as well as acting fast when a safety risk is identified.
Our lawyers have successfully represented many people whose injuries at work were caused by their employer breaching health and safety regulations.
There are very important reasons that workplace health and safety regulations exist. If your employer ignores them or fails in their responsibilities, someone may get seriously injured.
Common Health and Safety Breaches
These are a few of the common health and safety breaches that we have helped our clients with:
Blocked fire exits
Breaching gas safety regulations
Exposure to chemicals
Faulty appliances being used
Incorrect equipment for work at height
Slips on wet floors with no signs
This list is not exhaustive. A solicitor will be in a better position to discuss your claim once they know your situation and individual circumstances.
TRY THE ONLINE ELIGIBILITY CHECKER
Typical injuries and illnesses
Health and safety breach claims include a wide-reaching range of illness and injuries.
According to a report by the HSE, the most frequent causes of workplace injury are manual handling and slips, trips and falls from height.
Of all workplace injuries occurring, manual occupations have the highest rates of injury. Sewerage and waste supply, agriculture, construction and transport are the industries in which workers are most likely to sustain injuries.
In the same report, the HSE categorised the most common types of work-related health conditions as:
Asthma
Musculoskeletal disorders
Skin disease
Stress
They also identified long latency conditions which can be caused by a previous work activity and often appear years after exposure. These are:
Cancers
Another respiratory disease
For each condition, there are higher reported cases amongst certain industries.
Safety breaches range from being relatively minor, such as not regularly mopping wet floors or failing to provide the correct type of protective equipment. They can also be more serious, e.g. failing to erect scaffolding correctly or to carry-out correct training for a large piece of dangerous machinery. No matter the alleged size of the safety breach, the implications for an individual who suffers an injury or illness, as a result, can be distressing and life-changing.
Proving liability for a successful claim
If an individual has been injured or made sick at work, they must first be able to prove that the employer breached health and safety rules and that they were negligent in their duty of care. Secondly, that the breach of safety directly contributed to the illness/injury.
To do this, relevant information needs to be gathered. This will include evidence such as medical reports citing symptoms, treatment and prognosis, accident book reports, company health and safety information, witnesses to an accident or identified procedure or lack of; and photographs. Our experienced solicitors can help guide you step by step on what exactly is required for your case.
Medical complaints can be different depending on the accident. They also vary greatly in the effect they have on a person's life. Therefore, so too does the amount of compensation awarded vary depending on the individual circumstance and case.
Suffering an accident or personal injury, whether minor or serious, is stressful for victims and their families. For those unable to work for a period it can put a great deal of strain on finances, and perhaps their partners, while they are unable to care for their family.
If you or a family member suffered an accident at work that was someone else's fault, you may be able to make a health and safety breach claim for compensation.
Start your claim today
If you think you might have a case for Health and Safety accident claims please contact us for informal advice. We operate on a no win, no fee basis.
Start your compensation claim with Jefferies Solicitors today. You can either call us free on 0800 342 3206 or enquire online and one of our team will be in touch with you to discuss your potential personal injury claim in more detail, on an informal and confidential, yet professional basis.