2
We'll talk through the details of your claim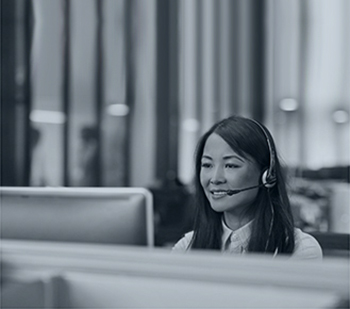 3
Don't worry, we'll take care of everything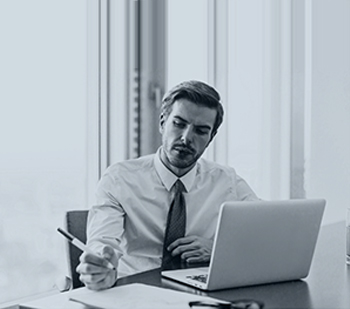 4
We'll work hard to secure you the compensation you deserve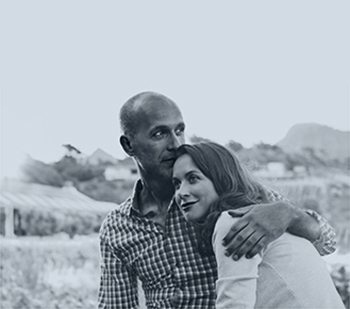 Manual Handling Claims
Manual handling claims are those associated with employees who have been injured in the workplace. More specifically, manual handling accidents occur when an employee lifts, pushes or pulls an object or puts something down on the floor.
Your job may require that you lift or move things on a regular basis while other jobs require you to carry out lifting or carrying duties on an ad hoc basis. Objects do not always have to be heavy to cause an injury; injuries can sometimes occur when an individual lifts an object awkwardly or incorrectly.
If you have had a manual handling accident that has resulted in injury, you may be able to claim personal injury compensation. A personal injury claim must be made within a strict 3-year time limit. We recommend that you contact us as soon as possible.
If your accident occurred because of the actions or negligence of your employer, we may be able to help. If you've had a manual handling accident at work, call our solicitors today on 0800 342 3206 or contact us online to discuss your potential manual handling claim newclaims@jefferiessolicitors.com
CONTACT OUR EXPERTS TODAY
Employer's Duty To Prevent Manual Handling Accidents
A manual handling accident can feel like it has been your fault if you have suffered as an employee. However, employers are legally obligated to undertake certain duties in order to protect their staff.
Manual handling accidents form a large proportion of accidents at work. As a result, there are rules like the Manual Handling Operations Regulations 1992 which are set down by the Health and Safety Executive for employers to abide by.
Employees must be provided with manual handling training. Employers must also reduce the risk of accidents on individual and routine tasks by carrying out regular risk assessments.
What Kind Of Injuries Can Manual Handling Accidents Cause?
Most people do not suffer long-term consequences of lifting but there are instances where continuing effects can take place. Back injuries, neck injuries, broken limbs and slipped discs are just some of the injuries which can occur. In some cases, a manual handling accident can worsen the effects of an existing condition an employee may have.
TRY THE ONLINE ELIGIBILITY CHECKER
HOW DOES THE CLAIMS PROCESS WORK?
At Jefferies Solicitors, once we have carried out an initial consultation, we will take care of the paperwork required to get your case underway.
A letter will be sent to you following an initial consultation with your solicitor. This will be a summary of the conversation you had and will confirm that they are happy to take on your case. It will highlight who will be your contact and estimate how long the process will take. The letter will also detail how you will be funding the case and an estimate of costs. If you need to provide any further information this will also be included.
A letter will then be sent to the defendant, providing details of the accident. The defendant has a fixed period in which they can reply and in their reply, they must state whether or not they are denying or accepting liability for your injuries. If they do accept liability, your solicitor will endeavour to settle the case out of court.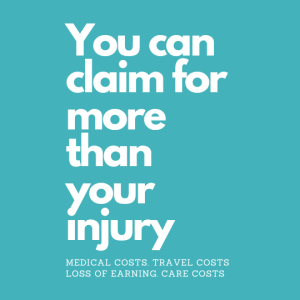 AMOUNT OF COMPENSATION
All personal injury cases are unique and so the amount of compensation that is awarded in each case is also unique. The amount of compensation that is awarded is determined by looking at two distinct factors – general damages and special damages.
GENERAL DAMAGES
The pain and suffering that your injuries have caused is the main factor that is used to determine how much compensation you are owed. This will usually be determined by undergoing a medical examination, from which a report is created that outlines the length of time the injuries will take to heal as well as their severity.
Our compensation calculator gives an indication of how much you might be entitled to based upon your injuries. Jefferies Solicitors will take these different details relating to your injury into account when calculating how much compensation you should be awarded, which will then be put forward to the opposing side and the judge.
SPECIAL DAMAGES
However, compensation also takes into account any financial losses that you might have suffered as a result of your injuries, such as a loss of earnings due to being unable to return to work. If you have had to pay for treatment or travel to treatment, compensation may also be able to cover this as well. Therefore, you should keep any receipts or other documents that help to outline the extent of your financial losses, as caused by your accident/injuries.
READ CLIENT REVIEWS
Making A Manual Handling Claim
If you have suffered an accident at work and believe you could have a valid manual handling claim then it is advisable to get in touch with a qualified personal injury lawyer.
Your claim will assess the level of pain and suffering you have experienced. If you have experienced any financial loss through being unable to work this will be factored into your claim. In addition, if you have had to pay for medical expenses, you may also be able to recover these in your claim.
At Jefferies, our no win no fee solicitors specialise in workplace compensation claims. We work on many kinds of cases including manual handling claims.
To learn more and to discuss your potential claim in confidence, contact our team on 0800 342 3206. Alternatively, complete our online contact form to arrange an initial no-obligation telephone consultation with a member of our expert team.