2
We'll talk through the details of your claim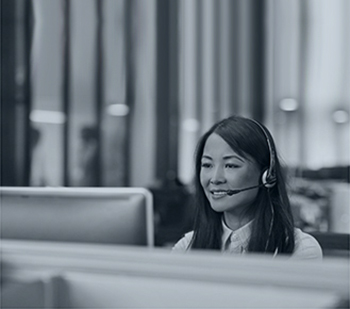 3
Don't worry, we'll take care of everything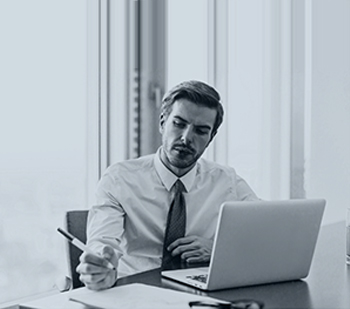 4
We'll work hard to secure you the compensation you deserve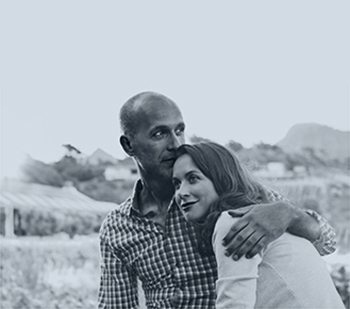 Claiming For Military Non-Freezing Cold Injuries
If you have suffered an injury due to negligent behaviour in the military, you could claim military non-freezing cold injury compensation. If you are part of the military, it is likely that you will have to be outside in cold or wet conditions for long periods of time as part of your job. However, it can be dangerous for your physical health to be in wet or cold weather conditions for long periods of time.
Injuries related to cold or wet weather conditions are referred to as non-freezing cold injury (NFCI). An NFCI injury can lead to permanent damage to the nerves and blood vessels of the impacted area if it is left untreated.
If you have been injured due to experiencing negligence in the armed forces, you could be able to claim military non-freezing cold compensation. If you would like to find out whether you can claim military non-freezing cold injury compensation, contact Jefferies Solicitors.
Call our specialists on 0800 342 3206 or fill out our online form to arrange a no-obligation confidential conversation about your accident.
CONTACT OUR EXPERTS TODAY
Military Non-Freezing Cold Injuries
NFCI injuries happen when areas of the body, usually the hands or the feet, are exposed to wet or cold weather conditions for long periods of time without them being dried or warmed up in a safe timeframe.
The impacted area will then usually be more sensitive to the cold. Some NFCI injuries are more severe than others. However, some injuries can be so severe that they mean that a person can no longer work outside. Therefore, they would likely have to be medically discharged from the armed forces due to this condition. If you have been injured due to negligence on the part of your superior's in the armed forces, you could be able to claim military non-freezing cold injury compensation.
There are two specific types of NFCI injuries. These injuries are:
Trench foot/hand – also referred to as immersion foot or hand. Trench foot/hand occurs due to prolonged exposure to damp and moisture. The initial symptoms of trench foot include itching and then numbness. The feet may then become red or blueish in colour. If the impacted area is not treated, it could potentially become infected or even decay.
Chilblains –small, itchy, red patches that can appear on the skin after you have been in the cold for long periods of time. These red patches can be painful for a period of time while the skin heals.
If you have developed an NFCI injury due to a failure of the MoD to protect your safety, you could be able to claim military non-freezing cold injury compensation. Contact Jefferies Solicitors to find out how much compensation you can claim.
The Responsibility Of The Armed Forces
Just like any other employer, the Minister of Defence (MoD) have a duty of care towards their employees to protect their safety. Therefore, there are certain protections that the MoD should put in place in order to protect their soldiers. These protections include:
The MoD should limit unnecessary exposure to wet or cold conditions, such as ensuring that their soldiers are not out in the cold or wet for too long.
The enforcement of training and education in order to help soldiers recognise the signs of NFCI injuries and to prevent the condition from occurring.
They should allow their soldiers to warm up and dry their hands and feet at scheduled intervals so that no one's hands and feet are cold or wet for too long a period.
Equipping their military personnel with suitable personal protective equipment (PPE) such as gloves and boots which are needed for these conditions.
Your superiors/commanding officers should make the work environment safe enough so that you feel that you can go to them if you believe you are suffering from a medical injury. Furthermore, hey should be able to identify signs of NFCI injuries. They should help you get medical treatment if you alert them to the fact that you might be suffering from an NFCI injury and they identify that you are.
TRY THE ONLINE ELIGIBILITY CHECKER
Military Non-Freezing Cold Injury Compensation
The amount of compensation that you will be awarded in your military non-freezing cold injury compensation case will depend on your specific circumstances. This amount of compensation is calculated by looking at two specific categories: general damages and special damages.
General Damages
The pain and suffering that your injuries have caused is the main factor that is used to determine how much compensation you are owed. This will usually be determined by undergoing a medical examination, from which a report is created that outlines the length of time the injuries will take to heal as well as their severity.
Our compensation calculator gives an indication of how much you might be entitled to based upon the development of your illness. Jefferies Solicitors will take these different details about your illness into account when calculating how much compensation you should be awarded.
Special Damages
However, compensation also takes into account any financial losses that you might have suffered as a result of your illness, such as a loss of earnings due to being unable to return to work. If you have had to pay for treatment or travel to treatment, compensation may also be able to cover this as well. Therefore, you should keep any receipts or other documents that help to outline the extent of your financial losses, as caused by your condition.
TRY THE ONLINE ELIGIBILITY CHECKER
Contact Jefferies Solicitors Today
Our experts at Jefferies Solicitors are well experienced in dealing with a range of different case types. We understand how traumatic sustaining an injury or developing an illness can be and so we want to make the process of claiming compensation as stress-free as possible. No matter exactly where you are located throughout England and Wales, we can help process your case.
At first, we will need some initial details about the specifics of your injuries and how this has impacted upon your life. Please contact us today on 0800 342 3206 or through our online form to get started. A member of our team will quickly be in touch to discuss your case, confidentiality is ensured with all our clients.