2
We'll talk through the details of your claim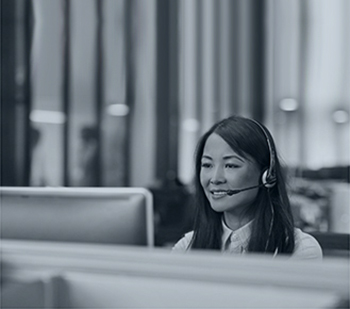 3
Don't worry, we'll take care of everything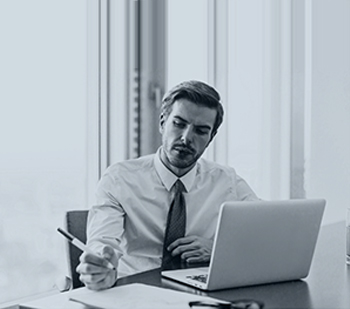 4
We'll work hard to secure you the compensation you deserve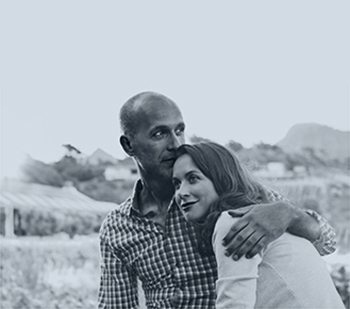 COVID-19. Read our FAQ's
here
Scaffolding Accident Claims
Workplaces should be safe environments where jobs can be carried out without health and safety fears. If you've been injured in a scaffolding accident, you may be able to claim. Our experienced personal injury solicitors can help you claim the compensation you deserve.
Unfortunately, in some environments accidents and injuries do occur. They're often the result of unsafe working conditions, due to lack of due care or attention when it comes to workplace safety.
Free initial discussion
For a no-obligation initial discussion about your circumstances and to find out whether you have a claim, please feel free to call us on 0800 342 3206 or get in touch online.
Types of scaffolding accidents
Accidents in the workplace can range from the minor to the fatal. In the UK, according to the Health & Safety Executive figures for 2017/18, 1.4 million people are suffering from a work-related illness.
We can help employees, contractors and members of the public, who as a result of someone else's negligence, have been involved in scaffolding accidents. These accidents might involve:
Collapsing scaffolding structures
Falling objects from scaffolding
Inadequate safety procedures
Insecure or missing bracing
Insufficient on-the-job training
No protective equipment issued or worn on the job
Weak planking
Any work conducted at height represents a serious potential hazard. As a consequence, the Work at Height Regulations 2005 stipulates that whenever such a task is undertaken, employers must provide a safe working platform. The definition of a safe working platform will vary depending on the nature of the task being carried out. On construction sites, this will typically take the form of scaffolding.
The erection of suitable scaffolding should only be planned and undertaken by competent employees with the appropriate level of knowledge and experience to ensure adequate strength rigidity and stability of the structure. In addition, it is vital that access to the scaffold is not only safe but also effectively controlled. The scaffold must also be constructed in such a way that materials can be loaded, unloaded and distributed safely. Appropriate steps should also be taken to minimise the risk of objects falling from the scaffolding, whilst all employees working in the immediate area should receive appropriate instruction and training.
Scaffolding accidents outside the workplace
Not all accidents involving scaffolding happen at work. Sometimes innocent bystanders, residents or pedestrians are injured by falling debris, collapsing structures and a wide variety of mishaps.
If you've suffered an injury as a member of the public because of a scaffolding accident, you may be able to claim compensation from the company responsible for the scaffolding.
Scaffold INJURIES
There are many different types of injuries that can take place as a result of accidents on and round scaffolding, these are just a few that can take place that you could potentially make a compensation claim for.
Dislocations
Broken or fractured bones
Limb and joint injuries
Amputation
Head or brain injuries
Spinal Cord injuries
Sprains, strains, pulled muscles, torn ligaments
Cuts and bruises
Back, neck or shoulder strain or sprain
HOW MUCH COMPENSATION COULD I CLAIM?
The amount of compensation you could receive will depend on the severity and nature of your injuries. For example, while a moderate toe injury could be worth up to £7,300, someone who has sustained a severe eye injury resulting in blindness could claim more than £130,000 for their injuries. To learn exactly how much compensation you might be entitled to, you should speak to us.
To find out more take a look at our compensation calculator.
You may also be able to claim for other losses you have experienced as a result of your injury. For instance, if you have had to take time off work, you may be able to recover the earnings you have lost. You may also be able to claim for prescription costs or travel expenses you have incurred travelling to or from medical or hospital appointments.
How to claim
We help people make successful claims for compensation. 
"Knowledgeable friendly staff who understand and empathise with clients giving the best advice available." Timothy, West Lancashire. 
Read more customer testimonials 
If you believe that you have a claim, you should contact us.
At Jefferies, our team of no win no fee solicitors are experienced in all types of Personal Injury claims, including scaffolding injuries. On behalf of our clients we can issue claims for past and future losses, taking into account pain and suffering, loss of earnings, need for specialist support and physical disabilities.
We understand how difficult it can be to make a claim whilst dealing with the physical and emotional stress of your injury. Our team will guide you through the legal process as quickly and simply as possible whilst getting you the compensation you deserve.
To learn more and to discuss your potential claim in confidence, contact our team on 0800 342 3206. Alternatively, complete our online contact form to arrange an initial no-obligation telephone consultation with a member of our expert team.