2
We'll talk through the details of your claim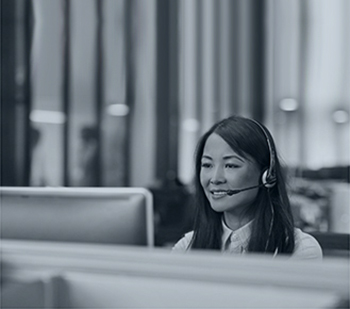 3
Don't worry, we'll take care of everything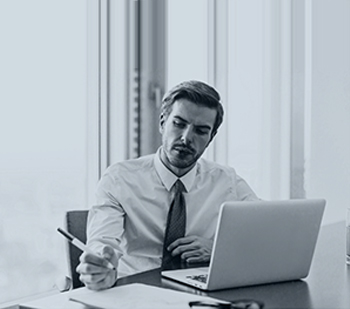 4
We'll work hard to secure you the compensation you deserve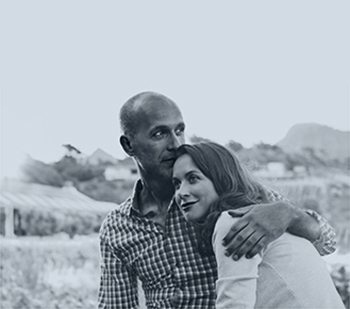 FAIRGROUND ACCIDENT CLAIMS
Fairground accident claims can arise when an individual has been injured while visiting or working at a fairground. If you have been injured while at work or enjoying a day out at a fairground, you could be able to make a successful personal injury claim for fairground accidents. Like all compensation claims, third-party blame will need to be established in order for your claim to be valid. Your accident will also need to have taken place within the last three years.
If you have been in an accident in the last three years, contact us on 0800 342 3206 or get in touch online.
CONTACT OUR EXPERTS TODAY
INJURED WHILE WORKING AT A FAIRGROUND
All employers, including those who own and run fairgrounds, are governed by the Health And Safety At Work Act. They must do everything possible to protect employees as well as the public. Failure to do so can often cause very serious injuries.
If you work at a fairground, your employer is legally obligated to provide you with appropriate health and safety training. They must also carry out risk assessments related to procedures and equipment. In addition, if required, they should provide you with personal protective clothing and equipment. If your employer has failed to perform any of these duties, they could be in breach of health and safety law. What's more, they could be found responsible for your accident. In this case, you would have a valid accident at work claim and could be entitled to compensation.
TYPES OF FAIRGROUND ACCIDENT CLAIMS AND INJURIES
There are many different ways in which you can experience an accident at a fairground. Potential causes of accidents include:
The mechanical failure of a ride you are on
A slip, trip or fall on a pavement defect
A burn injury from hot food or drink
TRY THE ONLINE ELIGIBILITY CHECKER
Below are some of the most common kinds of injury which can arise following one of these accidents:
Cuts, bruises, lacerations, and even broken bones can also result if you have fallen off a ride or tripped on an object on the ground.
Head injuries may also happen. A head or brain injury can often be very severe and cause life-changing injuries for victims. These injuries often also have a profound effect on the injured person's family and loved ones.
Food poisoning claims can arise following a trip to a funfair if the food you have consumed has been contaminated in some way.
Burn injury claims can also be triggered if there has been a fire or food or drink that is too hot.
WHAT WILL MY FAIRGROUND ACCIDENT CLAIM INCLUDE?
If your accident has left you in a position where you cannot continue with your job or earn money then you could be able to claim a loss of earnings. This may also include any future earnings you are likely to suffer because of your injury.
If you have had to pay for any expenses in relation to your injury, you could also claim this money back too. You might also be able to claim back medical expenses such as physiotherapy and prescription costs. Expenses incurred from travelling to and from medical appointments can also be claimed. It is, therefore, advisable for you to keep hold of any receipts for payments made in relation to your injuries.
WHAT TO DO AFTER A FAIRGROUND ACCIDENT?
Report the incident to staff at the funfair so they can make an official record of it in their accident book. Check the accident book and how the accident is recorded before you sign a copy.
Obtain details of any members of staff to who you reported the accident/incident.
Take photos of what has happened, the scene, and any faulty equipment
Get the details of any witnesses to the accident.
Evidence of a loss of earnings if your injury has resulted in you needing time off work. Documents related to other financial expenditures connected to your injuries may be required. This could include travel receipts to and from medical appointments.
Seek medical attention as soon as possible/first aid.
CONTACT OUR EXPERTS TODAY
AMOUNT OF COMPENSATION IN FAIRGROUND ACCIDENT CLAIMS
As all personal injury cases are unique, the amount of compensation awarded in each case is unique. The amount awarded is determined by looking at general and special damages.
GENERAL DAMAGES
The pain and suffering that your injuries have caused is the main factor used to determine how much compensation you are owed. This will usually be determined by undergoing a medical examination, from which a report is created that outlines the length of time the injuries will take to heal as well as their severity.
Our compensation calculator gives an indication of how much you might be entitled to based on your injuries. Your solicitor will take these different details relating to your injury into account when calculating how much compensation you should be awarded, which will then be put forward to the opposing side and the judge.
SPECIAL DAMAGES
Compensation also takes into account any financial losses that you might have suffered as a result of your injuries, such as a loss of earnings due to being unable to return to work. If you have had to pay for treatment or travel to treatment, compensation may also be able to cover this as well. So, you should keep any receipts or other documents that help to outline the extent of your financial losses, as caused by your accident/injuries.
COMPENSATION FOR FAIRGROUND ACCIDENT CLAIMS WITH JEFFERIES
If you have experienced an accident at a funfair or theme park, we can help you. Our expert no-win, no fee solicitors can help you with any kind of theme park claim.
To learn more and discuss your potential claim in confidence, contact our team at 0800 342 3206. Alternatively, complete our online contact form to arrange an initial no-obligation telephone consultation with a member of our expert team.