2
We'll talk through the details of your claim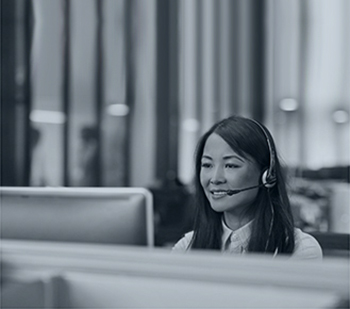 3
Don't worry, we'll take care of everything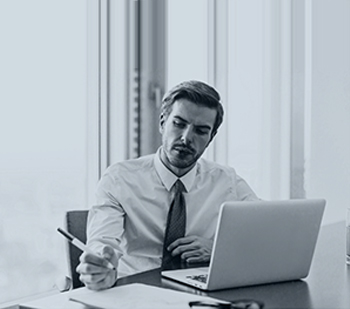 4
We'll work hard to secure you the compensation you deserve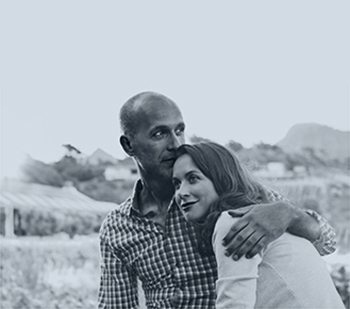 Pub, Bar, and Nightclub Injury Claims
There are many bars, pubs, and nightclubs around the UK. The individuals and companies who own them have a duty of care to the people who visit them. Those responsible should have public liability insurance and should also make sure that any potential dangers are kept to a minimum. When an accident happens talk to us about pub, bar, and nightclub injury claims. 
It is important to establish third-party blame in order for your claim to have a chance of success. This could be an employer, other people in the venue, or the owner of the property where you had your accident. 
If you have recovered in full from any injury suffered after a week or so then it is unlikely that you will be able to make a successful claim. 
TRY THE ONLINE ELIGIBILITY CHECKER
INJURIES AND SCENARIOS IN PUB, BAR AND NIGHTCLUB INJURY CLAIMS
Injuries that are likely to lead to successful claims include injuries such as: 
Fractures and broken bones

 

Soft tissue damage

 

Loss of a body digit or limbs, organs

 
Scenarios that could lead to an accident in a pub, bar, or nightclub include: 
Falls from height, such as falling down the stairs

 

Overcrowding

 

Floor collapsing

Broken glass and damaged furniture

 

Alcohol-related injuries

 
Violent crime
If you have been the victim of a violent crime in a pub, club or nightclub then you may be able to make a CICA Claim. The Criminal Injuries Claims Authority (CICA) was set up to ensure that blameless victims of crimes of violence have an opportunity to seek compensation for injuries they suffered whether physical or psychological. 
For your case to be accepted by the CICA, you would have to meet the strict criteria as set out by the scheme. It is important that talk to us as soon as possible because there are very strict rules and time limits that must be respected to avoid having your case rejected.  
GATHERING EVIDENCE
If you have had an accident that wasn't your fault, gather as much evidence as possible. 
As soon as possible, write down everything you remember about the accident including what happened and how you felt. If you suspect an injury, see a doctor right away and document everything they say. Keep track of all follow-up doctor visits and keep a log of the prescriptions you took, doses, doctor's advice, physical therapy sessions, etc. 
The goal is to provide a very clear picture of how your condition affected your life, which in turn, can affect the amount of damages you can claim. Take photographs of your injuries at the time of the accident.  
There is a three-year time limit on making a personal injury claim. This time limit begins from the date that the accident occurred. You should contact a personal injury solicitor as soon as possible to assess your case.
TRY THE ONLINE ELIGIBILITY CHECKER
WHAT TO DO AFTER AN ACCIDENT 
If you have been injured in a pub, bar or nightclub, there are certain steps to ensure the safety of yourself and those around you. By following these steps, you will help to decrease the likelihood that anyone else will suffer an injury in the same way that you did. However, these steps can also help to create evidence for a personal injury case:   
Inform a staff member – you should tell a staff member that you have been injured. They can help secure the area so that no one else also experiences an accident while in this area. 

 

You should ask to make a written report in the accident book. Pubs, bars and nightclubs should have accident books on hand where any staff members of customers can write detailed reports about their accident if one occurs.

 

Take photographs – you should take photographs of the accident scene and of any visible injuries. These photographs can later be used as evidence in your case. 

 

Witness details – you should ask for the contact details of any staff members or customers who witnessed your accident. Witness statements often prove to be important pieces of evidence in personal injury claims. 

 

CCTV – you should ask for a copy of the CCTV footage of the incident if there is any. This can later be used as evidence in your case.

 
HOW DOES THE CLAIMS PROCESS WORK?
Once we have carried out an initial consultation, we will take care of the paperwork required to get your case underway. 
A letter will be sent to you following an initial consultation with your solicitor. It will highlight who will be your contact and estimate how long the process will take. The letter will also detail how you will be funding the case and an estimate of costs. If you need to provide any further information this will also be included. 
A letter will then be sent to the defendant, providing details of the accident. The defendant has a fixed period in which they can reply and, in their reply, they must state whether they are denying or accepting liability for your injuries. If they do accept liability, your solicitor will endeavour to settle the case out of court. 
AMOUNT OF COMPENSATION IN PUB, BAR AND NIGHTCLUB ACCIDENTS
As all personal injury cases are unique, the amount of compensation awarded in each case is unique. The amount awarded is determined by looking at general and special damages. 
GENERAL DAMAGES
The pain and suffering that your injuries have caused is the main factor used to determine how much compensation you are owed. This will usually be determined by undergoing a medical examination, from which a report is created that outlines the length of time the injuries will take to heal as well as their severity. 
Our compensation calculator gives an indication of how much you might be entitled to based upon your injuries. Jefferies Solicitors will take these different details relating to your injury into account when calculating how much compensation you should be awarded, which will then be put forward to the opposing side and the judge. 
SPECIAL DAMAGES
Compensation also takes into account any financial losses that you might have suffered as a result of your injuries, such as a loss of earnings due to being unable to return to work. If you have had to pay for treatment or travel to treatment, compensation may also be able to cover this as well. So, you should keep any receipts or other documents that help to outline the extent of your financial losses, as caused by your accident/injuries. 
CLAIMING PUB, BAR AND NIGHTCLUB INJURY CLAIMS COMPENSATION WITH JEFFERIES SOLICITORS
If you have experienced an accident at a pub, bar or nightclub our solicitors can help you. We are expert no win no fee solicitors who can help you with any kind of public place claims. 
Please get in touch with us today to find out how to begin the personal injury claims process. Call us on 0800 342 3206 or complete our online claim form.