2
We'll talk through the details of your claim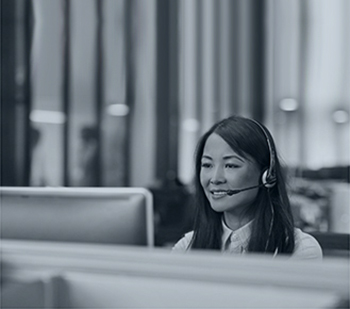 3
Don't worry, we'll take care of everything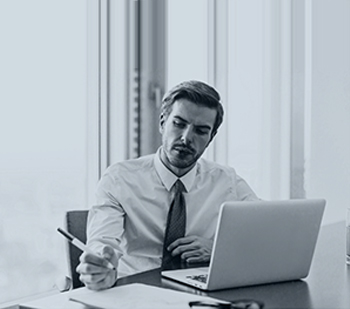 4
We'll work hard to secure you the compensation you deserve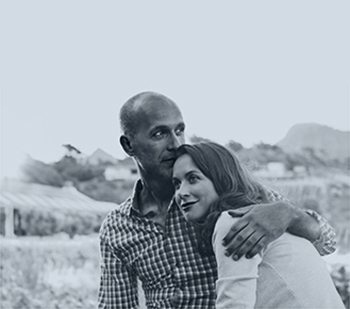 BIRMINGHAM AIRPORT ACCIDENT CLAIMS
If you were injured while working at an airport or as a customer passing through, you might be able to claim compensation for your injuries. Talk to us about Birmingham Airport accident claims, we are here to help you make a claim.
At Jefferies Solicitors, we have helped injured individuals claim the compensation they are entitled to for more than 25 years. Our legal experts know exactly how difficult dealing with an injury can be, especially when it wasn't your fault. Call our specialists on 0800 342 3206 for a no-obligation confidential conversation about your accident.
BIRMINGHAM AIRPORT ACCIDENTS AT WORK
There are many different job roles within an airport, each with a different responsibility, such as:
· Security
· Passenger Service Agent
· Airport planner
· Baggage handler
· Cabin crew
· Restaurant worker
· Technician
· Shop assistant
· Passenger Service Agent
· Air Traffic Controller
No matter your job role, your employer has a duty of care to ensure your safety by law. If you have been injured in an accident at work due to negligent behaviour on the part of your employer, then Jefferies Solicitors can help you make a claim and win the compensation you deserve.
BAGGAGE HANDLER ACCIDENT AT BIRMINGHAM
As baggage handling is one of the more accident-prone jobs at an airport, due to the fact that baggage handlers often engage in repetitive lifting movements, it is important that your employer ensures your safety if you are a baggage handler.
There are certain precautions that your employer should have taken to ensure your safety in your job role:
· Provided with protective clothing such as work boots to avoid injury from items falling on you.
· Assess your fitness to carry out the required job role
· Adequate training to be able to safely carry out the job role, such as knowing the correct way to lift items like luggage.
· Access to rest breaks.
· Job tasks continuously rotated between staff members to ensure that no single baggage handler is at risk of straining a muscle or incurring a more serious injury due to the repetitive movements of the job.
· Proper training about how to operate equipment which then helps with being able to manually place luggage in and out of the aircraft hold, such equipment includes belt loaders.
If your employer has not ensured your safety by not carrying out these safety precautions and this has resulted in you suffering an injury, you may be eligible for compensation. Contact Jefferies Solicitors today on 0800 342 3206 or online where we will assess your case.
OTHER TYPES OF ACCIDENTS
BIRMINGHAM AIRPORT SLIPS, TRIPS AND FALLS
Slips, trips and falls injuries are fairly common and the likelihood of them can be increased in an environment like an airport where people are walking around a lot and when there is a lot of luggage which could possibly be tripped over. If you have suffered a slip, trip or fall injury at an airport that was not your fault, you may be eligible to claim compensation for this accident.
LUGGAGE, BAGGAGE CAROUSEL OR TROLLEY INJURIES
You could be injured due to luggage falling from a baggage trolley or a carousel. You could also suffer an injury due to colliding with a moving travellator, the injuries of which could possibly be quite severe. If you have suffered an injury due to one of these scenarios and the accident wasn't your fault, you may be able to claim compensation.
SHUTTLEBUS ACCIDENTS
Whether you were a passer-by, driver or a passenger on the shuttlebus, if you were injured due to a shuttlebus accident that was not your fault you may be eligible to claim compensation. Contact Jefferies to start your journey towards making a claim.
ESCALATOR AND LIFT ACCIDENTS
Lift and travellator accidents are fairly uncommon but if you are injured in this sort of accident, the consequences can be quite serious. If you have been injured due to interacting with a moving travellator or a lift, you deserve compensation to help with your accident and injury. Jefferies Solicitors would like to help you get the compensation you deserve.
FOOD HEALTH AND SAFETY AND ALLERGIC REACTIONS AT BIRMINGHAM AIRPORT
Food can become dangerous if it is not properly stored, cooked or prepared. If contaminated food is eaten, this can result in food poisoning which could resolve itself in a few days or could last for longer if it is more serious. If you have suffered food poisoning due to eating food which was bought at the airport, then you might be able to claim compensation.
Restaurants should be able to provide you with ingredient information if you inform them that you have an allergy so that you can reduce the risk of eating something that could potentially trigger your allergies. If you buy pre-packaged food, this should also have the correct ingredient information on its packaging so that you are less likely to suffer an allergic reaction as you know what you are eating and can, therefore, avoid items that include ingredients you are allergic to. However, if you suffer an allergic reaction due to wrongly packaged food or incorrect information given at a restaurant, you deserve to be able to claim compensation for your allergic reaction and any other problems that this has caused you. Depending upon where the food was purchased, your case may not be against the airport specifically but rather the vendor operating within the airport that sold you the food.
If you have suffered food poisoning or an allergic reaction due to eating at an airport, you should keep any receipts relating to the purchase to use as evidence. You should seek medical attention as soon as you realise you are becoming ill for your own safety.
HOW MUCH CAN I CLAIM IF I'VE BEEN INJURED AT BIRMINGHAM AIRPORT?
How much can I claim if I've been injured at Heathrow Airport?
The amount of compensation you may be able to claim will depend on the nature and severity of your injury. Our compensation calculator will give you an indication of how much you might be entitled to.
Any financial losses you have experienced because of your injury will also be taken into account. For example, if you have taken time off work or have had to pay for prescription costs or travel expenses, you may be able to recover these costs as part of your claim.
"96% of customers said they were 'very satisfied' with the friendliness of our staff.
Birmingham Airport Accident Claims, Contact Jefferies Solicitors today
Our experts at Jefferies Solicitors are well-experienced in dealing with a range of different case types. We understand how traumatic sustaining an injury can be and so we want to make the process of claiming compensation as stress-free as possible.
To learn more and to discuss your potential claim in confidence, contact our team on 0800 342 3206. Alternatively, complete our online contact form to arrange an initial no-obligation telephone consultation with a member of our expert team.