2
We'll talk through the details of your claim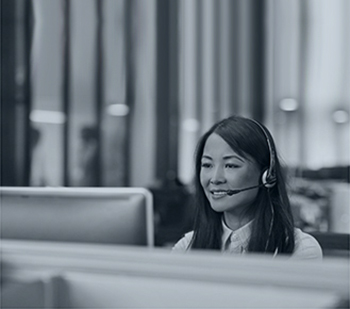 3
Don't worry, we'll take care of everything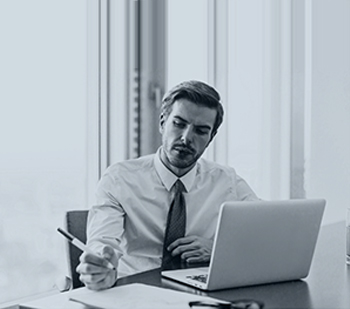 4
We'll work hard to secure you the compensation you deserve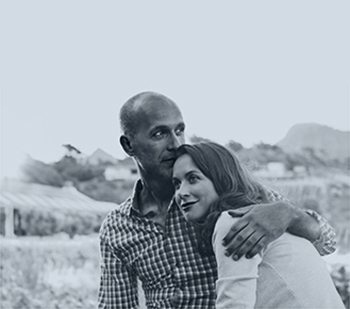 East Midlands Airport Accident Claims
If you have been injured while passing through or working at an airport, you may be able to make a compensation claim.
At Jefferies Solicitors, we have helped injured individuals claim the compensation they are entitled to for more than 25 years. Our legal experts know exactly how difficult dealing with an injury can be, especially when it wasn't your fault.
Call our specialists on 0800 342 3206 or in contact us to arrange a no-obligation confidential conversation about your accident.
CONTACT OUR EXPERTS TODAY
East Midlands Airport Accident at Work
A large number of people work at airports in a range of different capacities, for instance:
as a baggage handler
in a shop or restaurant
as cabin crew
on behalf of an airline
Legally, all employers must provide their employees with a safe and healthy working environment. If your employer fails to do so and you become injured at work as a result, you may be able to make an accident at work compensation. Our specialist accident-at-work solicitors can help you.
Baggage handler accident at work
Manual handling and lifting accidents make up a significant proportion of airport accidents.
If you are a baggage handler at an airport, your employer has a duty of care to keep you safe while you are at work. They should ensure that:
You have been given manual handling training so you know how to lift heavy luggage and other items properly
You have been given training on the use of lifting aids or machinery
They have provided you with the necessary safety equipment such as boots with toe protection and suitable grip for wearing on smooth and wet surfaces. Hi-visibility clothing and ear protection are should also be provided in some cases, too.
You have adequate rest periods
If your employer failed to carry out any of the above and you sustain an injury, you may be able to make a claim.
TRY THE ONLINE ELIGIBILITY CHECKER
Other types of accidents
Slips, trips or falls at Airports
Slips, trips or falls are a common type of airport accident. Whether you've slipped on a wet floor or fallen over carelessly placed luggage, if someone else was responsible for your injury, you may be able to claim compensation.
Injuries caused by luggage and accidents involving the baggage carousel or trolleys
Sometimes, holidaymakers and other passengers are injured in incidents involving a baggage carousel or luggage trolley. If you have been hurt in a collision with a trolley, suitcases or other luggage falling off the carousel, you may be able to make a claim
Shuttlebus accidents
Accidents may also involve shuttle buses or other modes of transport at airports. For instance, you may have been injured on board a shuttle bus ferrying passengers from the terminal to an airplane. In these instances, you may be able to make a claim.
Falls, trips or slips at East Midlands Airport
Slips, trips or falls are other common types of airport accident. Whether you've slipped on a wet floor or fallen over carelessly placed luggage, if someone else was responsible for your injury, you may be able to claim compensation.
Food poisoning and allergic reactions at East Midlands Airport
If you eat contaminated, uncooked or poorly prepared food at the airport, you might develop food poisoning. Symptoms usually resolve within a few days, but sometimes sufferers experience serious, long-lasting effects. To claim compensation, you must be able to prove that it was food from a specific establishment at the airport that caused your symptoms.
Allergic reactions are sometimes caused by eating food that was inadequately labelled or served at a restaurant that didn't provide you with sufficient information about allergens. If you have had an allergic reaction after eating at an airport, you may also be able to claim.
To pursue a claim, you must retain receipts to prove when and where you bought the food you believe caused your allergy or food poisoning. You must also seek medical attention as soon as possible.
How much can I claim if I've been injured at East Midlands Airport?
The amount of compensation you may be able to claim will depend on the nature and severity of your injury. Our compensation calculator will give you an indication of how much you might be entitled to.
Any financial losses you have experienced because of your injury will also be taken into account. For example, if you have taken time off work or have had to pay for prescription costs or travel expenses, you may be able to recover these costs as part of your claim.
"96% of customers said they were 'very satisfied' with the friendliness of our staff.
East Midlands Airport Accidents, Contact Jefferies Solicitors today
Our experts at Jefferies Solicitors are well-experienced in dealing with a range of different case types. We understand how traumatic sustaining an injury can be and so we want to make the process of claiming compensation as stress-free as possible.
To learn more and to discuss your potential claim in confidence, contact our team on 0800 342 3206. Alternatively, complete our online contact form to arrange an initial no-obligation telephone consultation with a member of our expert team.