2
We'll talk through the details of your claim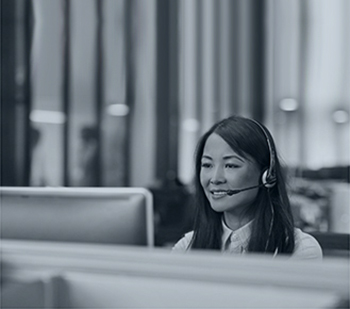 3
Don't worry, we'll take care of everything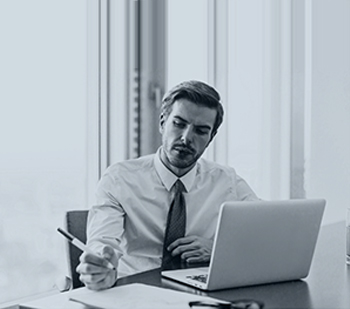 4
We'll work hard to secure you the compensation you deserve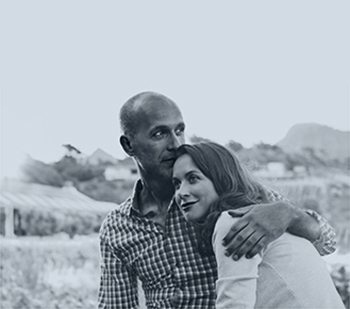 CLAIMS AGAINST COSTA COFFEE
Have you been injured while visiting or working in a coffee shop? If you have been injured through no fault of your own, you may be entitled to make a personal claim for compensation.
Our team are ready to help you. To find out if you have a valid claim, call our friendly team on 0800 342 3206 or contact us online to request a call-back.
COSTA COFFEE ACCIDENT CLAIMS
Coffee shops are legally obligated to keep both their customers and employees safe while on their premises. Staff should be properly trained to safely handle hot drinks and food. If a coffee shop fails in its duty of care, accidents can occur.
COMMON ACCIDENTS AT COSTA COFFE
Some of the more common incidents that occur in coffee shops and can result in injury include:
Burns from hot drinks or food
Coffee shops must ensure it is not selling food or drink that is too hot to consume and are serving this food and drink safely. For instance, a takeaway coffee cup should always have a protective outer sleeve and a warning label alerting customers to the risk posed by the hot liquid.
Spillages, leaking appliances, mopping, or outside weather conditions can all result in wet floors inside a coffee shop. Wet floors should be attended to and a wet floor sign erected as soon as possible to reduce the risk of injury. If you slip on a wet floor in a coffee shop in the absence of a wet floor sign as a result of the negligence of the staff, you may be entitled to compensation.
Food poisoning can occur as a result of undercooked or incorrectly stored food or drink. While food poisoning symptoms often resolve within a day or two, in some cases, there can be serious complications. If you have contracted food poisoning after eating or drinking at a coffee shop you may be able to make a claim.
Injuries caused by faulty chairs, tables or other furniture
Broken or damaged seating can sometimes cause falls or injuries like cuts or lacerations. Coffee shops should ensure that all the tables, chairs and other furniture are safe to be used by their customers. If they failed to do this and this causes you injury, you are legally entitled to seek compensation.
WHAT TO DO IF YOU ARE INJURED AT COSTA COFFEE
If you are injured at a coffee shop, you should take the following steps, especially if you are considering making a claim.
Report your accident as soon as possible. Tell a member of staff that you have been injured and ask them to record it in the accident book.
Seek medical attention from your GP or visit a local A&E to ensure that your injuries are properly assessed and treated.
Take photos of the accident scene. If you have been injured by defective equipment or have tripped or fallen, photos can be really useful. These photos will be really useful in helping a specialist personal injury solicitor to assess the merits of your claim. They might also be important evidence later on in your case.
Speak to anyone who saw your accident and make a note of their names and contact details. They may be able to provide a witness statement later down the line which might help strengthen your case.
Contact an experienced personal injury solicitor. You have only three years from the date of your accident in which to make a claim. Because of this, it is essential you start the legal process as soon as possible. If you would like to claim on behalf of a child, this three-year timeframe begins on their eighteenth birthday.
CLAIMING FOR AN ACCIDENT AT WORK AT COSTA COFFEE
If you are a barista at a coffee shop, in your day-to-day job you will regularly operate coffee machines and handle boiling hot liquids when preparing drinks for customers. You will also use hot food appliances to heat and prepare food. Legally, coffee shops must supply their baristas with proper training to ensure that they are able to carry out their duties and operate these appliances safely.
Baristas who have not undergone sufficient training will be at greater risk of accidents and potential injury. If you have become injured at work as a result of insufficient training or supervision, you may be entitled to claim compensation for your injuries.
WHAT TO DO IF YOU BECOME INJURED AT WORK
If you are injured while working at a coffee shop, you should inform your supervisor immediately. You should then seek medical attention, particularly if your injury is serious such as a burn or scald. It is important that your accident is recorded in the shop's accident book.
TRY THE ONLINE ELIGIBILITY CHECKER
AMOUNT OF COMPENSATION IN COSTA COFFEE CLAIMS
As all personal injury cases are unique, the amount of compensation awarded in each case is unique. The amount awarded is determined by looking at general and special damages. 
GENERAL DAMAGES
The pain and suffering that your injuries have caused is the main factor used to determine how much compensation you are owed. This will usually be determined by undergoing a medical examination, from which a report is created that outlines the length of time the injuries will take to heal as well as their severity. 
Our compensation calculator gives an indication of how much you might be entitled to based upon your injuries. 
SPECIAL DAMAGES
Compensation also takes into account any financial losses that you might have suffered as a result of your injuries, such as a loss of earnings due to being unable to return to work. If you have had to pay for treatment or travel to treatment, compensation may also be able to cover this as well. So, you should keep any receipts or other documents that help to outline the extent of your financial losses, as caused by your accident/injuries.
Except for children, there is a three-year time limit on making a personal injury claim. This time limit begins from the date that the accident occurred. You should contact a personal injury solicitor as soon as possible to assess your case. 
CLAIMS AGAINST COSTA COFFEE WITH JEFFERIES
If you have been injured through no fault of your own at a coffee shop, either as a customer or employee, you are legally entitled to claim compensation for your injuries.
Contact our team on 0800 342 3206 or get in touch online to arrange a call-back at a convenient time for you.