2
We'll talk through the details of your claim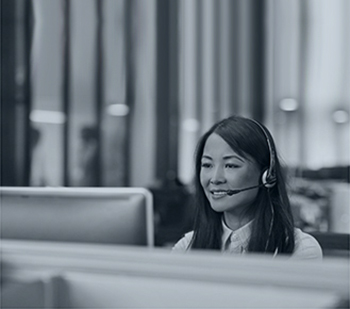 3
Don't worry, we'll take care of everything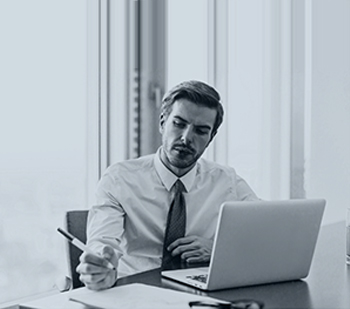 4
We'll work hard to secure you the compensation you deserve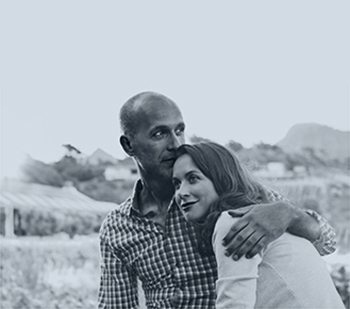 Eye Injuries
If you have suffered an eye injury while at work or in your personal life, you may want to consider making a claim for compensation. Eye injuries can have a long-term, negative impact upon someone's quality of life, as an injury could seriously impact someone's sight. Therefore, gaining compensation after such an injury could seriously help to lessen the financial burden incurred by this experience. No matter the specific location where your eye injury happened, as long as it wasn't your fault then you may be able to claim compensation. 
Call our specialists on 0800 342 3206 or fill out our online form to arrange a no-obligation confidential conversation about your accident.
Please note, there is a three-year time limit on making a personal injury claim. This time limit begins from the date that the accident occurred. You should contact us as soon as possible to assess your case.
Amount of Compensation for an Eye Injury
Compensation for eye injuries is very dependent upon the severity of the injury as well as the long-term impact that it has upon the person's quality of life/ability to function. 
Common Eye Injury Claims
There are many different ways in which the eye can become injured. Compensation for eye injuries will depend upon the type of injury you have experienced, its severity and the impact that this injury has had upon your life. 
Scratched Cornea
A scratched cornea is one of the most common ways in which the eye is damaged. This can easily happen in a blameless situation, such as someone's nail scratching their eye, but it could also be caused by negligence – either on the part of your employer or someone in a public place. For example, if you work somewhere where there is the potential for lots of debris to be flying about, such as a building site, then a material like grit getting in your eye can potentially become dangerous. More serious cornea scratches will usually display through symptoms such as increased sensitivity to light and redness of the eye. If you have a scratched cornea after experiencing an accident that wasn't your fault, then you may be eligible to claim compensation. 
Chemical Substances
Dangerous interaction between the eye and a hazardous chemical substance could happen due to being sprayed with a substance that is damaging or liquid could splash into the eye. If you are a manufacturer, scientist, engineer, or any sort of employee who works with chemical substances, then you could potentially experience this sort of accident if you were not provided with the correct personal protective equipment. Your employer should have given you goggles, gloves, and protective clothing to use when handling potentially hazardous chemicals. If they did not provide this sort of equipment or if they failed to take other important steps to ensure your safety, such as providing adequate job training, then you may be able to claim compensation. While this sort of incident is more likely to happen in the workplace, it could still happen in your personal life. 
Eye Swelling
An assault or another similar incident where there is blunt force trauma to the eye could cause this area of the face to swell. In most cases, the injury is not serious so there is not a great need to immediately seek medical attention. However, it is still advisable that you visit a doctor as soon as possible to ensure that there is no serious internal damage that requires treatment. If your injury was caused by an assault it is advisable that you get the police involved to ensure that your attacker is apprehended. 
Foreign Objects
Your eye could be injured due to a foreign object getting stuck inside of the eye socket and irritating it. For example, if you work as a carpenter it is possible that a wood splinter might accidentally lodge itself into your eye. If a foreign object does breach your eye or the eye socket you should seek medical attention as there is a serious risk of injury or of this item becoming stuck. If the cause of your injury was due to a failure of your employer to follow regulations and health and safety standards, then you may be able to claim compensation.
 Similarly, if your accident happened during your personal life, such as a product malfunction that caused material to become stuck in your eye, then you may be able to claim compensation as well. No matter the specific scenario, as long as the accident was not your fault, you may be able to claim. 
Additional Problems Resulting from Eye Injuries
Many eye injuries can be treated and healed quickly if medical attention is promptly sought. However, eye injuries can have some short-term or long-term consequences which can be quite devastating. For example: 
Partial loss of sight

Detached retina

Orbital fractures

Psychological trauma

Total blindness

Pain in one or both eyes

Blurred vision in one or both eyes
Contact Jefferies
To learn more and to discuss your potential claim in confidence, contact our team on 0800 342 3206. Alternatively, complete our online contact form to arrange an initial no-obligation telephone consultation with a member of our expert team.