2
We'll talk through the details of your claim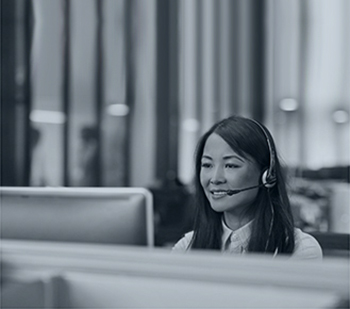 3
Don't worry, we'll take care of everything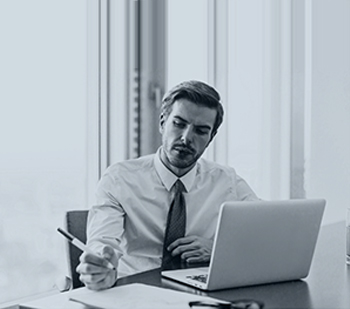 4
We'll work hard to secure you the compensation you deserve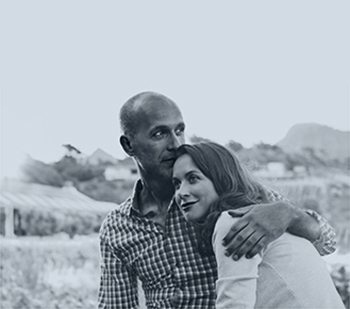 Hairdresser Claims
HAIRDRESSER COMPENSATION CLAIMS 
Making a trip to the hairdresser is often a pleasant experience, leaving you feeling better about how you look. Hairdresser compensation claims are not about having a bad haircut and wanting to claim compensation because you are not happy with how your hair looks. Simply put, your hair can grow back so there is no real damage done in this scenario, although you may be unhappy with how you look. For this, you should speak to your hairdresser and ask for a refund and not pursue a hairdresser compensation claim. 
Whilst most hair appointments are performed safely, there is the possibility that something could go wrong due to the chemicals or electrical equipment used, you could also slip on a spillage or fall due to wires or other obstacles.  
If you've suffered an injury whilst at a hairdresser, in an accident that wasn't your fault, you could make a compensation claim.  
To find out more, contact Jefferies. Call our specialists on 0800 342 3206 or fill out our online form to arrange a no-obligation confidential conversation about your accident. 
HAIRDRESSER CLAIMS 
It is the responsibility of the practitioner who performs your hair treatment to protect your health and safety. They have a duty to ensure that you do not suffer harm while you are under their care. Some of the actions that the hairdresser and salon should perform include:  
Conduct a patch test before using hair colouring products

 

Ensure staff are properly trained to carry out their duties

 

Carry out regular tests on electrical equipment

 
TYPES OF HAIRDRESSER CLAIM INJURIES
 The injuries that may be suffered at a hairdresser include: 
Burns to hair and/or scalp

 

Balding

 

Brittle hair

 

Dermatitis

 

Chemical burns

 

Allergic reactions

 

Loss of hair

 

Infections

 

Cuts

 

Soft tissue and/or broken bones due to a slip, trip, or fall
WHAT TO DO IF YOU SUFFER AN INJURY AT A HAIRDRESSER?
If you have been unfortunate enough to suffer an injury after a visit to a hairdresser, there are a number of steps you should take, particularly if you are considering pursuing a personal injury claim. 
Seek medical attention as soon as possible so that your injuries are properly treated.

 

Take photographs of your injuries to demonstrate their severity.

 

Contact the salon so that they have a record of the incident.

 

Keep a record of your costs following your accident in case you need to claim these back.

 

If you decide to make a claim for compensation, you should contact a specialist personal injury solicitor.

 
I'M A HAIRDRESSER AND I'M SUFFERING FROM DERMATITIS. CAN YOU HELP?
According to the HSE: 
Up to 70% of hairdressers suffer some form of skin damage.

 

Hairdressers are 

17 times more likely

 to develop dermatitis than any other group of workers.

 

Dermatitis

 is caused by contact with chemicals present in hairdressing products and prolonged contact with water.

 
For more information and to find out if you could make a claim read our page on  Industrial Dermatitis Claims  
 There is a three-year time limit on making a personal injury claim which starts to run out from the date of your accident. Therefore, you should contact a personal injury solicitor as soon as possible to assess your case. 
If you've suffered any of the injuries listed above or another type of injury, you could be able to claim compensation. 
AMOUNT OF COMPENSATION
All personal injury cases are unique and so the amount of compensation that is awarded in each case is also unique. The amount of compensation that is awarded is determined by looking at two specific factors – general damages and special damages. 
GENERAL DAMAGES
The pain and suffering that your injuries have caused is the main factor that is used to determine how much compensation you are owed. This will usually be determined by undergoing a medical examination, from which a report is created that outlines the length of time the injuries will take to heal as well as their severity. 
SPECIAL DAMAGES
However, compensation also takes into account any financial losses that you might have suffered as a result of your injuries, such as a loss of earnings due to being unable to return to work. If you have had to pay for treatment or travel to treatment, compensation may also be able to cover this as well. Therefore, you should keep any receipts or other documents that help to outline the extent of your financial losses, as caused by your accident/injuries. 
CONTACT JEFFERIES TODAY
To learn more and to discuss your potential claim in confidence, contact our team on 0800 342 3206. Alternatively, complete our online contact form to arrange an initial no-obligation telephone consultation with a member of our friendly team.