2
We'll talk through the details of your claim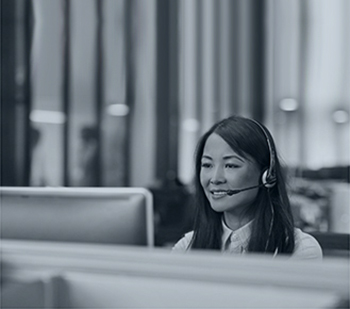 3
Don't worry, we'll take care of everything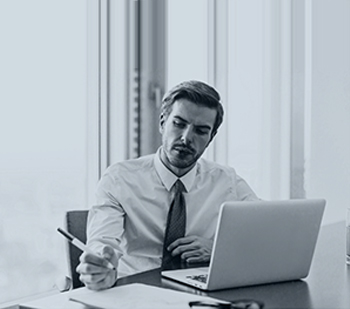 4
We'll work hard to secure you the compensation you deserve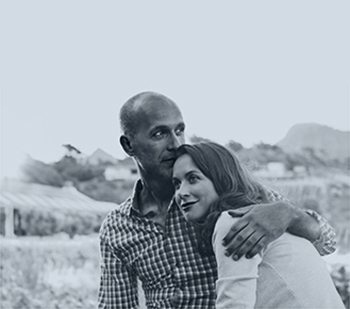 Carpal Tunnel Syndrome Claims
The carpal tunnel is a small passageway made up of fibrous tissues, running from the wrist into the hands. Inside there are tendons and nerves which control movement in our hands. When this tunnel gets blocked and the median nerve is compressed, numbness and discomfort in the hands and wrists appear causing Carpal Tunnel Syndrome.
In some instances, Carpal Tunnel Syndrome is brought upon by repetitive movement of the hand(s) or wrist(s), usually in the workplace.
If you have contracted this condition through your work environment or some other type of environment where there is another party to blame, you could be entitled to a make a carpal tunnel syndrome claim for compensation.
Symptoms of Carpal Tunnel Syndrome
Some of the common symptoms of carpal tunnel syndrome include:
Numbness in the hands
Pins and needles
Pain in the thumb, middle finger and ring finger (where the median nerve extends to)
Dropping objects more frequently than usual
Waking abruptly in the night; some medical experts believe that sleeping on one side may be an associated element
Difficulty performing jobs that require more dexterity e.g. changing a battery in a radio
Possible Causes of Carpal Tunnel Syndrome
Extra fluid or inflammation often causes the space inside the carpal tunnel to shrink, putting strain on the median nerve and triggering pain.
Pregnant women can experience the symptoms of Carpal Tunnel Syndrome during gestation.
Repetitive actions such as playing sports, typing on a keyboard, working on a sewing machine or with vehicle controls initiate swelling and inflammation in the wrist resulting in CTS.
Research indicates that genetics can be a contributing factor to Carpal Tunnel Syndrome; those who are shorter in height can be predisposed to the condition.
Hormonal abnormalities can contribute to the reduction of space in the carpal tunnel and also result in symptoms of CTS.
Direct damage like a broken wrist can also cause symptoms.
---
Treatment of Carpal Tunnel Syndrome
Carpal Tunnel Syndrome is a common yet painful disorder and can prevent people from carrying out simple tasks. However, there are a number of things sufferers can do to ease their symptoms, such as:
avoiding repetitive movements during work and leisure
taking frequent breaks
wearing wrist supports when needed
making sure your seating station at work is positioned properly
In more serious cases it is possible to get anti-inflammatory medication from your GP who may also suggest wearing a wrist splint or steroid injections to reduce swelling.
An operation named 'carpal tunnel release' is carried out in more severe cases to reduce the pressure on the median nerve. Surgery of this nature has high success rates and patients can return to normal life. In very rare cases, the outcome of CTS can be long-term nerve damage with constant numbness and weakness.
---
Seeking Carpal Tunnel Syndrome Compensation
One of the most common reasons why office workers seek a claim for Carpal Tunnel Syndrome is because of the repetitive strain on their wrists. Typing on a keyboard and navigating a mouse are two main causes.
Manual workers are at risk if they are carrying out daily tasks requiring them to form an unusual bodily posture or continually lifting or moving heavy tools or machinery in a rhythmic manner. Again this can place strain on various parts of the body including the wrists.
The following activities are the most common:
Repetitive pinching or clenching grips
Continual bending of the wrist
Repetitive heavy lifting
Applying repetitive pressure on the base of your palm
In the first instance, it is important to establish how you acquired CTS and to have it confirmed by a doctor. Employers have a duty of care to look after the safety of their employees; if they have failed to perform the required standard for health and safety in the workplace and did not take any preventative action to stop Carpal Tunnel Syndrome then you could be eligible to make a claim for personal injury.
The main health and safety legislations governing workplace-related carpal tunnel syndrome are:
Health and Safety at Work Act 1974
Management of Health and Safety at Work Regulations 1999
Manual Handling Operations Regulations 1992
Health and Safety (Display Screen Equipment) Regulations 1992
If your Carpal Tunnel Syndrome is due to your employers negligence, then you could make a claim for compensation.
How much compensation for carpal tunnel syndrome?
Exactly how much compensation will receive for your carpal tunnel syndrome claim will depend on certain criteria, which will be discussed in a consultation with your solicitor. These include:
How long you have been suffering from Carpal Tunnel Syndrome
The impact the condition has had on your everyday life
How your earnings have been affected and whether the condition is likely to prevent or minimise any future earnings
Whether or not you have had to pay for any medical aides like wrists supports
If you are out of pocket because of travelling to appointments e.g. physiotherapy appointments
---
Making a Carpal Tunnel Syndrome Claim
Jefferies Solicitors have a full team of expert personal injury solicitors who can help and advise regarding making a claim for personal injury compensation and in particular, carpal tunnel syndrome claims, as a result of an injury at work.
We help people make successful claims for compensation. 
"Fully recommend, brilliant service with amazing and helpful staff." Daniel, Burton-on-Trent. 
Read more customer testimonials 
Our experts at Jefferies Solicitors are well experienced in dealing with a range of different case types. We understand how traumatic sustaining an injury can be and so we want to make the process of claiming compensation as stress-free as possible.
To learn more and to discuss your potential claim in confidence, contact our team on 0800 342 3206. Alternatively, complete our online contact form to arrange an initial no-obligation telephone consultation with a member of our expert team. 
---
Other Claims Related To Industrial Diseases
We can also help you if you've suffered from another industrial disease or illness. Whether you've sustained tinnitus, emphysema or asthma as a result of your working conditions, you might be entitled to compensation. Get in touch with our team of personal injury solicitors to find out more.
---