2
We'll talk through the details of your claim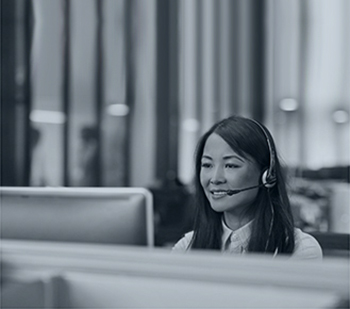 3
Don't worry, we'll take care of everything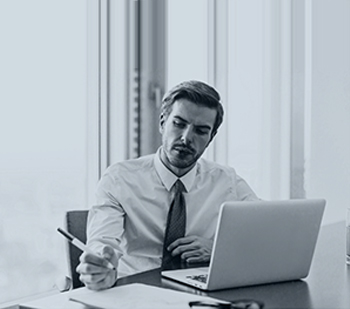 4
We'll work hard to secure you the compensation you deserve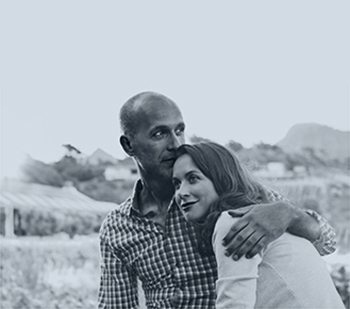 Crystalline Silica Compensation
Exposure to crystalline silica can be very serious and it can have a devastating impact upon a person's quality of life. If you have been exposed to crystalline silica, you could be able to claim crystalline silica compensation. Crystalline silica is a naturally occurring compound that can be found in different types of rocks, sand, granite, clay and cement, along with other materials.
If large amounts of crystalline silica are inhaled over a long period of time, it can cause respiratory or lung diseases. These sorts of illnesses can seriously impact upon a person's quality of life and their life expectancy.
Therefore, if you have been exposed to crystalline silica in your work environment, you could be able to claim crystalline silica compensation. People who work in job roles that involve cutting stone, sand blasting, drilling rocks, moulding concrete or manufacturing building materials are more at risk of exposure. If you have developed an illness due to crystalline silica exposure, you could be able to claim compensation as a result.
Call our specialists on 0800 342 3206 or fill out our online form to arrange a no-obligation confidential conversation about your accident.
Employer Responsibility
No matter what your job role is , all employers have a responsibility towards their employees to ensure their safety.  To uphold this duty of care, your employer should:
Provide personal protective equipment (PPE) which includes a respirator.
Provide proper training for all employees so that everyone knows how to perform their job role safely.
Complete regular risk assessments on the materials that are being worked on/the work environment.
Regular training updates – if there is a health and safety incident at work, all staff should receive refresher training.
If your employer has failed to ensure your safety and you have developed a crystalline silica-related illness as a result, you could be able to claim compensation. To find out how much crystalline silica compensation you can claim, you should speak to Jefferies Solicitors. If you would like to find out more about the specific protections your employer should put in place if you work with crystalline silica, you can read about the Health and Safety Executive's guidelines here.
Silicosis
While crystalline silica can cause a range of respiratory and lung-related illnesses, the most common is silicosis. Silicosis occurs when crystalline silica dust causes an inflammation of the lungs and scarring, causing nodular lesions to appear in the upper part of the lungs. Symptoms of silicosis include:
Weakness and fatigue.
Unexpected and serious weight loss.
A shortness of breath that occurs when doing even a small amount of exercise.
Abnormal and intense sweating while sleeping.
Swollen legs.
A chronic cough.
Difficulty breathing.
Chest pains.
A persistent fever.
Blue and swollen lips.
The symptoms of silicosis can become worse over time, especially if the illness is not treated early on. If the disease continues to progress, sufferers may struggle to breathe when doing even the simplest of tasks. It may eventually become necessary to use a ventilator to breathe depending upon the severity of the illness. Therefore, you should seek medical attention and treatment as soon as you notice one of the aforementioned symptoms.
It is also important to note that people who are suffering from silicosis are commonly misdiagnosed with other respiratory diseases, especially if they have a history of smoking. The most common silicosis misdiagnoses are tuberculosis or bronchitis. If you have received a diagnosis for any of these sorts of illnesses or diseases but believe that your symptoms align closer with silicosis, you should seek another diagnosis. The type of treatment that you will receive will depend upon your diagnosis, so it is important to have the right one.
"92% of customers said they were 'very satisfied' with the friendliness of our staff."
Silicosis Related Illnesses
There is no known cure for silicosis but it can be treated and managed after a diagnosis. However, the long-term impact of this illness can still be quite serious and devastating. Furthermore, there are a number of other conditions that can develop while suffering from silicosis:
Chest infections, including pneumonia.
Heart failure or other heart-related health issues.
Kidney disease.
Lung cancer or other lung diseases.
Tuberculosis.
Arthritis.
Pulmonary hypertension.
Chronic obstructive pulmonary disease (COPD) – which refers to a group of lung conditions that cause breathing problems.
Crystalline silica compensation can help to ensure that you get the treatment and care that you need. It can help buy equipment that you might need to live or to maintain a certain quality of life. Furthermore, if you are no longer able to work, compensation can help to supplement your income.
TRY THE ONLINE ELIGIBILITY CHECKER
Amount of Compensation
The amount of compensation that you will be awarded in your crystalline silica compensation case will be unique to your specific circumstances. This amount of compensation is calculated by looking at two specific categories: general damages and special damages.
General Damages
The pain and suffering that your injuries have caused is the main factor that is used to determine how much compensation you are owed. This will usually be determined by undergoing a medical examination, from which a report is created that outlines the length of time the injuries will take to heal as well as their severity.
Our compensation calculator gives an indication of how much you might be entitled to based upon the development of your illness. Jefferies Solicitors will take these different details about your crystalline silica-related illness into account when calculating how much compensation you should be awarded.
Special Damages
However, compensation also takes into account any financial losses that you might have suffered as a result of your illness, such as a loss of earnings due to being unable to return to work. If you have had to pay for treatment or travel to treatment, compensation may also be able to cover this as well. Therefore, you should keep any receipts or other documents that help to outline the extent of your financial losses, as caused by your condition.
Contact Jefferies Solicitors Today
Our experts at Jefferies Solicitors are well experienced in dealing with a range of different case types. We understand how traumatic sustaining an injury or developing an illness can be and so we want to make the process of claiming compensation as stress free as possible. No matter exactly where you are located throughout England and Wales, we can help process your case.
At first, we will need some initial details about the specifics of your injuries and how this has impacted upon your life. Please contact us today on 0800 342 3206 or through our online form to get started. A member of our team will quickly be in touch to discuss your case, confidentiality is ensured with all our clients.