2
We'll talk through the details of your claim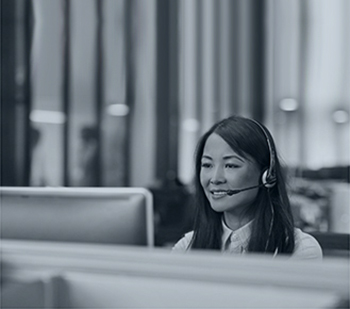 3
Don't worry, we'll take care of everything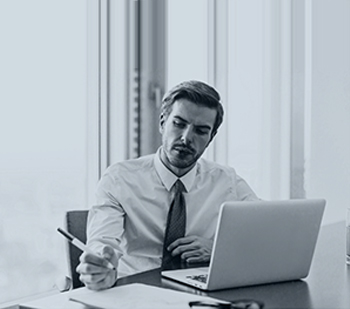 4
We'll work hard to secure you the compensation you deserve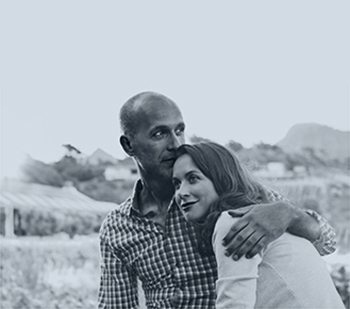 Industrial deafness, also known as occupation deafness or noise-induced deafness affects 200,000 people in the UK. The terms refer to people who have experienced some kind of deafness as a direct result of the noise levels within their working environment.
Different types of industrial deafness claim
Acoustic deafness
Acoustic deafness is sometimes referred to as acoustic shock or acoustic trauma. It is caused by a loud and/or sudden noise like a gunshot being fired or very loud feedback from a microphone or headset. In some cases, it can have permanent effects such as a perforated eardrum. However, it is possible to protect against this with ear defenders, often worn by workmen using industrial equipment.
Temporary loss of hearing
Sufferers experience dull or muffled hearing having been exposed to sound and noise levels above 80 decibels for several hours; later suffering from impaired hearing for up to 15 hours. If you think you have been affected then it is advisable to find sanctuary in a quiet area until your symptoms subside. Continuous contact with such noise levels can lead to more permanent damage.
Permanent loss of hearing
Permanent, irreparable hearing damage can be over a long period of time after being exposed to loud noises and sounds in the workplace. In these cases, hair cells within the ear weaken, so the ear is less able to pick up on certain frequencies. Having difficulty deciphering human voices is often one of the first signs that permanent hearing loss is taking place.
Tinnitus
Tinnitus is characterised by a constant hissing, buzzing or whistling in one or both ears often initially mistaken for background traffic noises or electrical equipment. People can experience this for significant periods of time and others for just a short time. Those working in environments such as engineering, factories, construction or road repair are more at risk of tinnitus. Effects of this condition can mean difficulty in sleeping, concentrating and problems detecting particular sounds.
Industrial Deafness – Preventative Measures
There are some things you can do in order to protect yourself from suffering industrial deafness, these are:
Your employer is legally bound to provide hearing protection and also ensure that it is fitted, worn and maintained correctly.
Make sure you have received the correct training on how to wear hearing protection like ear defenders and earplugs.
Review whether or not it is possible to lower the noise output of machinery in the workplace.
Limit your exposure time to environments with a higher level noise output where possible.
Look into whether it is possible to segregate noisier and quieter environments within your place of work.
Investigate fitting limiters to headsets that can keep the sound constant. If there is a sudden noise, which can include someone shouting down the telephone, the volume will remain constant if a limiter is fitted, thus avoiding acoustic shock for operators.
Risk assessments for noise levels should be carried out regularly – if this is not being done approach your Health and Safety Representative.
The Control of Noise at Work Regulations Act
The Control of Noise at Work Regulations Act, 2005 has been brought in to protect employees who work in particularly noisy environments, for example, on a construction site. It also aims to help employers understand exactly what they need to do to protect their staff. The Act stipulates that if noise reaches over 80 decibels, the employer must bring in preventative measures, like ear defenders.
It can be difficult to pinpoint when hearing loss has actually occurred. This is because many people suffer from age-related hearing loss regardless of any noisy working environment. Hearing damage can begin subtly and build up over time, again not making it easy to identify when it began. In order to make a successful personal injury claim, you will have to show that you have suffered a loss of hearing within the last 3 years.
It is becoming more popular for employers to request that staff have regular hearing tests. This allows them to ascertain whether or not there is any hearing loss and if so, during what period this was sustained. Often, through fear of jeopardising their position, employees will not follow–up any findings of hearing deterioration during these tests.
Making Industrial Deafness Claims For Compensation
If you have suffered from hearing loss or damage because of your working environment, you may be able to claim compensation. In order to be successful, you will have to clearly demonstrate your employer's negligence. For example, you would have to prove that they did not provide correct ear protection. In addition, your hearing damage will need to be verified by a medical expert.
Other Types of Industrial Diseases Claims
However, if you've suffered from another kind of industrial disease or occupational illness you may also be entitled to claim. Our accident and injury at work solicitors are here to help. Get in touch for an informal conversation about your circumstances.