2
We'll talk through the details of your claim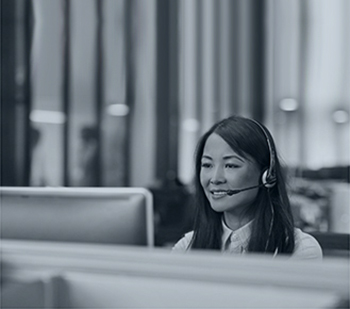 3
Don't worry, we'll take care of everything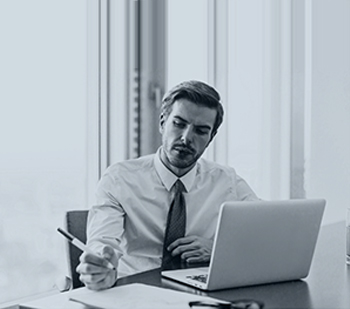 4
We'll work hard to secure you the compensation you deserve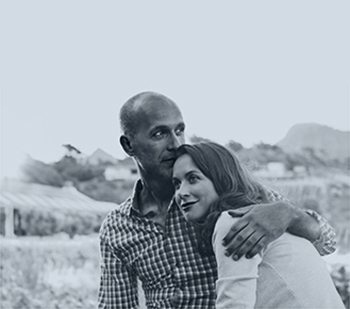 Mesothelioma Compensation Claims
If you or a member of your family has suffered from mesothelioma and you believe there could be a link between the illness and an employer's negligence talk to us about mesothelioma compensation claims.
Please get in touch with one of our asbestos solicitors at Jefferies to see if you qualify for a no win no fee compensation claim. Call our specialist team today on 0800 342 3206 or get in touch online to request a call-back at a time that's convenient for you.
Mesothelioma Compensation Claims
Mesothelioma is an incurable form of cancer that affects people who have been exposed to asbestos, often in the workplace. It is a debilitating and painful condition that affects the family and friends of sufferers.
Mesothelioma compensation claims have been on the rise in recent years as the number of people receiving a diagnosis has increased. Statistically, more men than women suffer from the illness, largely due to the environments in which many men worked, historically. Women can and do suffer from mesothelioma, though, and this can happen as a result of exposure to clothes or equipment that have been contaminated with asbestos fibres and brought home.
Mesothelioma claims can also be classed as an industrial illness claim, as cases of the illness are nearly always triggered by exposure to asbestos while at work. The illness can take more than 10 years to develop and in the majority of cases, exposure has occurred between 20 – 40 years and it can reach up to 60 years in some cases. It is predicted that the number of asbestos claims will rise and peak in and around the year 2020.
Am I At Risk Of Mesothelioma?
The main cause of mesothelioma is exposure to asbestos in the workplace. This material was used heavily in a range of different public and private sector buildings, particularly during the middle of the last century. The awareness of the dangers of asbestos did not come to the fore until later on in the seventies and eighties. Even though the substance is now banned, it is still present in some buildings and people are beginning to feel the effects of exposure to asbestos, despite it being often several decades ago.
People who have lived close to areas where there is a lot of asbestos, as well as the wives of the people who worked in environments where asbestos was present, can make a mesothelioma claim as long as there is enough evidence to show third party blame.
MAKE AN ENQUIRY TODAY
Types Of Mesothelioma
All types of mesothelioma are fast spreading but rare; the name derives from mesothelial cells which are mutated in people who suffer from the illness. Medical professionals like to know as soon as they can how far the cancer has progressed so that they know the correct treatment to give. The four main types of mesothelioma are:
Pleural mesothelioma is the most common form and it develops in the lining of the lungs; asbestos fibres get into the lung lining making breathing difficult and painful. Patients suffer from shortness of breath, a dry cough, fatigue, night sweats and chest pain. Treatment options vary, depending on how advanced the disease is. If it is caught early then it is possible to have curative surgery but treatment is palliative and is aimed at relieving pain
Peritoneal mesothelioma affects the lining of the abdominal cavity ( mesothelial lining) where tumours form. This form of mesothelioma is often caused by swallowing asbestos fibres as opposed to breathing them in. It is the second most common of mesothelioma illnesses and accounts for around 20% of mesothelioma cases. Symptoms of the illness include fatigue; sickness; abdominal pain; abdominal pain and swelling. Treatment can be difficult in this fast-moving form of cancer – but chemotherapy can be an option in some case
Testicular mesothelioma is very rare and forms in the tunica vaginalis in the lining of the testes. The condition makes up around 1 % of all mesothelioma cases and it is often spotted when a patient is having surgery for something else. Symptoms include swelling of the scrotum or lumps on the testicles, both of which are painless. Part of the testicle may need to be surgically removed and sometimes radiation therapy is used to get rid of the cancer cells
Pericardial mesothelioma is also very rare and accounts for 1 % of cases. It develops in the lining of the heart and symptoms include an irregular heartbeat; difficulty breathing; night sweats and fatigue. Usually, palliative treatment is given; surgery can be risky given the proximity of the heart
People At Risk Of Asbestos-Related Illnesses
There are any number of people who could suffer from mesothelioma or any other asbestos-related illnesses; this includes, shipyard builders; teachers; nurses; welders; firefighters and laboratory technicians:
Plumbers and pipefitters/laggers are of the most 'at risk' groups as some of the jobs they do involve repairing pipes and putting in new boilers, often meaning they have to cut through walls where there is asbestos or replace pipework that has been lagged with asbestos
Electricians are often required to drill through asbestos insulation or to install other materials that contain the material, they also often work together with pipe laggers
Car mechanics can also be exposed because asbestos was often used in brake pads and clutches
Boilermakers work with laggers to install asbestos insulation which puts them at high risk too
Joiners and builders saw and drill when they are working on partition walls or in other areas of a building that could have asbestos
CONTACT OUR EXPERTS TODAY
Mesothelioma Compensation Claims Advice
If your employer has gone out of business it is still possible to make a claim. A qualified asbestos lawyer can advise you whether or not you qualify for the government's compensation scheme. It is also possible to make a claim if you are only presently suffering from minor symptoms. If your condition is asbestos-related, then there is a chance that it could develop into something more serious.
What do you need to prove in your mesothelioma claim?
In order for a mesothelioma claim to be successful, medical facts will need to be proven by having a medical examination from which a report can be produced; this will show that you are suffering from the illness. It is also important to prove there is a link between your illness and your employer's negligence.
In the majority of cases, there is a three-year time limit in which you can make a claim, the starting point is the date you were told you had the illness. In addition, if you have worked in more than one environment that could have exposed you to asbestos then it is still possible to make a claim, providing you can demonstrate which employer was negligent.
Mesothelioma Compensation Claims With Jefferies Solicitors
Our experienced asbestos solicitors regularly deal with many different mesothelioma claims. To get in touch with us, please call our accident helpline number or make an online enquiry.
READ CLIENT REVIEWS