2
We'll talk through the details of your claim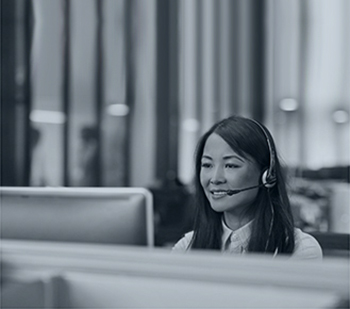 3
Don't worry, we'll take care of everything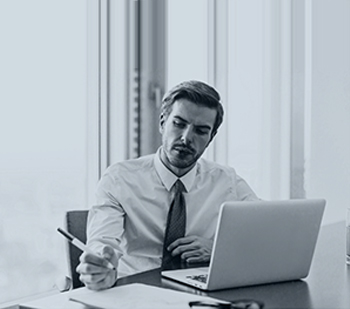 4
We'll work hard to secure you the compensation you deserve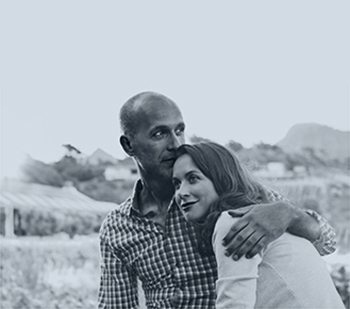 RSI Claims
If you are suffering from RSI as a result of employer negligence, talk to Jefferies Solicitors about repetitive strain injury claims.
What is RSI?
Repetitive Strain Injury (or RSI) is a condition acquired following the repetitive use of certain parts of the body. Some jobs require the extensive use of certain types of equipment or tools which can create or worsen RSI symptoms. If your employer has not ensured that all safety measures have been met then you could be entitled to make a compensation claim for RSI.
There are many different strains of repetitive strain injuries (RSI), but all have some effect on the nerves, tendons and muscles within the body. Repetitive strain injury (RSI) is the aches and pain in your body caused by repetitive movements or poor posture while doing certain activities. It's also called occupational overuse injury and overuse syndrome. RSI mainly affects your wrists and hands.
The symptoms of RSI include aches, pain, swelling, numbness, tingling, weakness and cramps.
What causes RSI?
Repetitive Strain Injury can be caused by a number of different workplace environments. It is usually the result of the repetitive overuse of particular parts of the body for a prolonged period.
RSI is related to the overuse of muscles and tendons in the upper body.
Common causes leading to repetitive strain injury claim compensation include:
Machine or keyboard operators who develop bad posture through stooping or leaning over too much
Hand-held vibrating equipment
Working in areas of continued low temperature
Continuously carrying large or heavy loads for a prolonged period
Stress can also exacerbate the condition
Doing repetitive activities
Carrying out an activity for a long time without taking enough breaks
Poor posture from working at a poorly designed workstation
Activities that involve working in an awkward or tiring position
TRY THE ONLINE ELIGIBILITY CHECKER
Forms of RSI (Repetitive Strain Injuries)
There are a number of forms of RSI including:
Hand-held vibration syndrome
Work-related Upper Limb Disorder
Dystonia
Diffuse repetitive Strain Injury
There are two types of RSI:-
Specific Named Conditions – these include tenosynovitis, carpal tunnel syndrome, bursitis, tennis elbow, De Quervain's Syndrome, etc.
Diffuse RSI – this is where there is no clear-cut diagnosis but a range of symptoms exist. Sometimes it is known as non-specific pain syndrome.
Also called:
Type 1 RSI is a musculoskeletal disorder. Symptoms usually include swelling and inflammation of specific muscles or tendons.
Type 2 RSI has a range of causes. It is often related to nerve damage resulting from work activities.
RSI Awareness is an organisation that offers support and advice to people with RSI.
How RSI can affect you
Because there are so many different strains of RSI, it is impossible to set down specific symptoms but they often include:
pain, aching or tenderness
stiffness
throbbing
tingling or numbness
weakness
cramp
Other symptoms depend on which part of the body is affected. Repetitive strain injury affects everyone differently. Sometimes, the condition can be serious and debilitating enough to prevent you from being able to work. If you have been prevented from working for a long period of time, your compensation is likely to be higher as it will include your loss of earnings. However, it is important to contact us to get a clearer idea of how much you might receive.
MAKE AN ENQUIRY TODAY
Avoiding RSI
According to the NHS, there are also things you can do to help reduce your risk of getting RSI, such as:
maintaining good posture at work – see how to sit at a desk correctly
taking regular breaks from long or repetitive tasks – it's better to take smaller, more frequent breaks than one long lunch break
trying breathing exercises if you're stressed
If you work at a computer all day, make sure your seat, keyboard, mouse and screen are positioned so they cause the least amount of strain.
See tips on preventing RSI for more detailed advice about using a mouse and keyboard at work.
If you have been affected by repetitive strain injury as a result of your working environment, you may be entitled to claim compensation.
Call us on 0800 342 3206 or get in touch online for more information. 
Making Successful Repetitive Strain Injury Claims
Claiming compensation for RSI is not always easy and it is important to consult a personal injury lawyer who specialises in industrial injuries.  Claims of this type can be challenging to prove. For example, workers who use equipment like keyboards and industrial tools in their leisure time could be suffering from RSI as a result of that as well as their workplace activities. We will be able to help establish the cause of your RSI and have access to a database of medical experts.
HOW DOES THE CLAIMS PROCESS WORK?
At Jefferies Solicitors, once we have carried out an initial consultation, we will take care of the paperwork required to get your case underway.
A letter will be sent to you following an initial consultation with your solicitor. This will be a summary of the meeting you had and will confirm that they are happy to take on your case. It will highlight who will be your contact and estimate how long the process will take. The letter will also detail how you will be funding the case and an estimate of costs. If you need to provide any further information this will also be included.
A letter will then be sent to the defendant, providing details of the accident. The defendant has a fixed period in which they can reply and in their reply, they must state whether or not they are denying or accepting liability for your injuries. If they do accept liability, your solicitor will endeavour to settle the case out of court.
CONTACT OUR EXPERTS TODAY
AMOUNT OF COMPENSATION IN RSI CLAIMS
All personal injury cases are unique and so the amount of compensation that is awarded in each case is also unique. The amount of compensation that is awarded is determined by looking at two distinct factors – general damages and special damages.
GENERAL DAMAGES IN RSI CLAIMS
The pain and suffering that your injuries have caused is the main factor that is used to determine how much compensation you are owed. This will usually be determined by undergoing a medical examination, from which a report is created that outlines the length of time the injuries will take to heal as well as their severity.
Our compensation calculator gives an indication of how much you might be entitled to based upon your injuries. Jefferies Solicitors will take these different details relating to your injury into account when calculating how much compensation you should be awarded, which will then be put forward to the opposing side and the judge.
SPECIAL DAMAGES IN RSI CLAIMS
However, compensation also takes into account any financial losses that you might have suffered as a result of your injuries, such as a loss of earnings due to being unable to return to work. If you have had to pay for treatment or travel to treatment, compensation may also be able to cover this as well. Therefore, you should keep any receipts or other documents that help to outline the extent of your financial losses, as caused by your accident/injuries.
repetitive strain injury claims
At Jefferies Solicitors, we understand the many different circumstances which can bring about RSI and the varying effects it can have on your life. If you believe you have suffered repetitive strain injury because of your employer's negligence, our lawyers can help you. Please contact us today so we can arrange to discuss your repetitive strain injury claim in more detail.
Our experts at Jefferies Solicitors are well experienced in dealing with a range of different case types. We understand how traumatic sustaining an injury can be and so we want to make the process of claiming compensation as stress-free as possible.
To learn more and to discuss your potential claim in confidence, contact our team on 0800 342 3206. Alternatively, complete our online contact form to arrange an initial no-obligation telephone consultation with a member of our expert team. 
Read our customer testimonials 
Other Industrial Disease Claims
In addition to repetitive strain injury claims, at Jefferies, we also help clients with other types of industrial disease claims, ranging from emphysema claims to bursitis claims. If you're looking to claim compensation for another industrial-related condition, do not hesitate to get in touch. Call us on 0800 342 3206 or make an online enquiry.
READ CLIENT REVIEWS