2
We'll talk through the details of your claim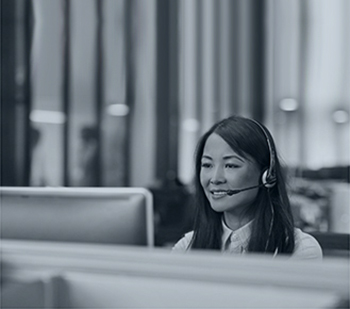 3
Don't worry, we'll take care of everything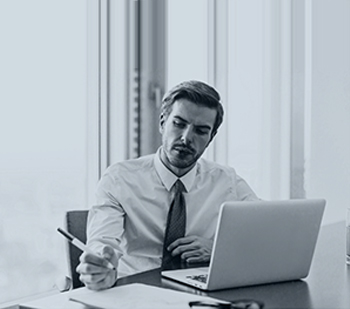 4
We'll work hard to secure you the compensation you deserve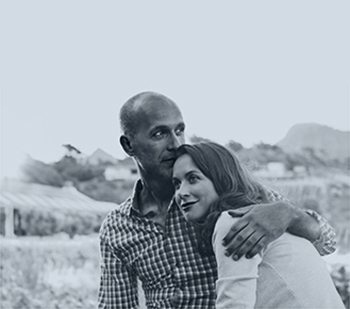 Tendonitis Claims
Tendonitis is a form of repetitive strain injury (RSI) that occurs when the tendons become inflamed. If you think you may be able to make a claim, talk to us about tendonitis claims.
You could be entitled to make a claim for compensation if your duties at work involve repetitive movement resulting in tendonitis. Our team of industrial disease solicitors are here to help. Call our experts on 0800 342 3206 to make a confidential enquiry.
Causes of tendonitis
Working conditions
Tendonitis is a relatively common musculoskeletal disorder that often occurs as a result of occupational conditions.
The disorder is triggered by repeated movement of the fingers, hands, arms or wrists. Unsuitable working environments can encourage the disorder to develop.
It is most prevalent among workers whose duties include repetitive manual tasks that lead to strain on the tendons including:
Office workers
Carpenters
Cleaners
People operate vibrating machinery or heavy equipment, such as in a factory
Roofers
Supermarket workers
Regular breaks should be provided to employees whose activities are characterised by regular, repetitive and forceful hand/arm movements. Another appropriate arrangement is a rotation system to reduce the load on a single person throughout the working day.
If you have not received this treatment then your employer may have been negligent in their obligations to you. The impact of this can carry long-term consequences for you and your colleagues. You may be able to claim compensation if you have developed tendonitis as a result of working conditions.
MAKE AN ENQUIRY TODAY
Tendonitis symptoms
The tendons – the tissues that attach muscle to the bone – usually become painful and inflamed when an individual is suffering from tendonitis. You may experience a grating or crackling as the tendon moves, or you might notice a lump along the tendon.
Treatment for tendonitis
You should consult your GP if you're suffering from a lot of pain or have symptoms that don't heal or improve within a few weeks. Strong painkillers or a topical cream/gel may be available on prescription and could help to ease the swelling in your tendon.
Severe or long-term tendonitis may necessitate steroid injections or physiotherapy. If your tendonitis claim is successful we can assist you in recovering the cost of private physiotherapy sessions. In some very serious cases, patients may have to undergo surgery in order to remove damaged tissue or mend a ruptured tendon.
HOW DOES THE CLAIMS PROCESS WORK?
At Jefferies Solicitors, once we have carried out an initial consultation, we will take care of the paperwork required to get your case underway.
A letter will be sent to you following an initial consultation with your solicitor. This will be a summary of the discussion you had and will confirm that they are happy to take on your case. It will highlight who will be your contact and estimate how long the process will take. The letter will also detail how you will be funding the case and an estimate of costs. If you need to provide any further information this will also be included.
A letter will then be sent to the defendant, providing details of the accident. The defendant has a fixed period in which they can reply and in their reply, they must state whether or not they are denying or accepting liability for your injuries. If they do accept liability, your solicitor will endeavour to settle the case out of court.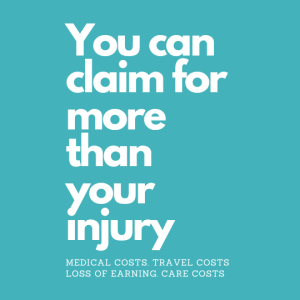 AMOUNT OF COMPENSATION in Tendonitis Claims
All personal injury cases are unique and so the amount of compensation that is awarded in each case is also unique. The amount of compensation that is awarded is determined by looking at two specific factors – general damages and special damages.
GENERAL DAMAGES
The pain and suffering that your injuries have caused is the main factor that is used to determine how much compensation you are owed. This will usually be determined by undergoing a medical examination, from which a report is created that outlines the length of time the injuries will take to heal as well as their severity.
Our compensation calculator gives an indication of how much you might be entitled to based upon your injuries. Jefferies Solicitors will take these different details relating to your injury into account when calculating how much compensation you should be awarded, which will then be put forward to the opposing side and the judge.
SPECIAL DAMAGES
However, compensation also takes into account any financial losses that you might have suffered as a result of your injuries, such as a loss of earnings due to being unable to return to work. If you have had to pay for treatment or travel to treatment, compensation may also be able to cover this as well. Therefore, you should keep any receipts or other documents that help to outline the extent of your financial losses, as caused by your accident/injuries.
Except for children, there is a three-year time limit on making a personal injury claim. This time limit begins from the date that the accident occurred. You should contact a personal injury solicitor as soon as possible to assess your case.
TRY THE ONLINE ELIGIBILITY CHECKER
Making a Tendonitis Claims
Have you developed tendonitis as a result of working conditions or an accident? If so, the lawyers at Jefferies Solicitors are waiting to help with your tendonitis compensation claim.
We can also help you to recover your loss of earnings for the period that you have been unable to work because of your injury. In addition to this, we will endeavour to help you to access private treatment and/or physiotherapy so that you can make the best possible recovery.
You can discuss your potential claim with our friendly team of personal injury lawyers on 0800 342 3206. Alternatively, you can make an enquiry online for a free, no-obligation conversation.
READ CLIENT REVIEWS