2
We'll talk through the details of your claim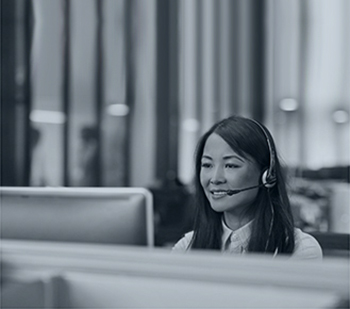 3
Don't worry, we'll take care of everything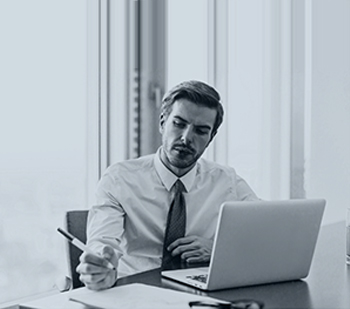 4
We'll work hard to secure you the compensation you deserve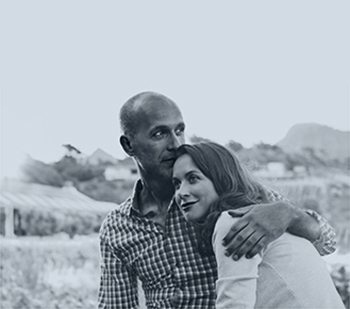 Claiming For Vinyl Chloride Exposure
You could be able to claim vinyl chloride exposure compensation if your employer has failed to protect you from harm. Vinyl chloride is a clear substance that is manufactured in order to make polyvinyl chloride, more commonly referred to as PVC. PVC is used in lots of different plastic products, including clothes. However, vinyl chloride contains certain thermal degradation products that are released when it is heated. These products, or chemicals, can be very dangerous to humans if they are exposed to them.
If your job role centres around the production of plastic, you are more likely to be at risk of exposure to these chemicals than other job roles. To find out how much vinyl chloride exposure compensation you can claim, speak to Jefferies Solicitors today.
Call our specialists on 0800 342 3206 or fill out our online form to arrange a no-obligation confidential conversation about your accident.
Employer Responsibility
All employers have a duty of care to protect the health and safety of their employees. Therefore, they have to follow certain health and safety regulations as outlined by the Health and Safety Executive (HSE). These regulations include:
Personal protective equipment (PPE) including masks to ensure that you don't inhale any dangerous chemicals.
Training – so that you and your colleagues know how to safely complete your job role.
Risk assessments – the work environment and work processes should be regularly assessed to ensure that any risks are identified and dealt with.
If you believe that your employer has failed to uphold this duty of care, you could be able to claim compensation as a result. There is normally a three-year time limit to make a claim against your employer for vinyl chloride exposure compensation. This date begins to count down from when you are first given a diagnosis of vinyl chloride exposure.
Harmful Substances And Vinyl Chloride Compensation
There are various different harmful chemicals, or products, that are associated with vinyl chloride. These include:
Benzene.
Hydrogen Chloride.
Indene.
Methanol.
Methyl Chloride.
Methylmethacrylate.
Naphthalene.
Phenanthrene.
Toluene Styrene.
In the 1960s, scientists became aware that these products which are produced when vinyl chloride is burned are dangerous to humans. Since 1974, there have been very strict regulations in the UK that help to minimise exposure to PVC/vinyl chloride. However, there is still the possibility that you could be exposed to any one of these substances today if your employer is failing to follow these health and safety regulations.
Symptoms of Vinyl Chloride Exposure
There are certain symptoms that are likely to appear if you have been exposed to vinyl chloride. The most common symptoms are:
Dizziness.
Inebriation.
Fatigue.
Numbness.
Ataxia.
Visual disturbances or confusion.
Eye irritation.
Irritation of the respiratory tract.
If you are exposed to high levels of vinyl chloride in gas form, you could even go into a coma or you could potentially die. However, this is unlikely to happen if you have been exposed to vinyl chloride in small amounts over a long period of time.
If you have been exposed to dangerous substances associated with vinyl chloride, you could be able to claim vinyl chloride exposure compensation. To find out how much compensation you can claim, speak to Jefferies Solicitors as soon as possible.
"92% of customers said they were 'very satisfied' with the friendliness of our staff."
Vinyl Chloride Exposure Compensation
The amount of compensation that you will be awarded in your vinyl chloride exposure compensation case will depend on your specific circumstances. This amount of compensation is calculated by looking at two specific categories: general damages and special damages.
General Damages
The pain and suffering that your injuries/illness has caused is the main factor that is used to determine how much compensation you are owed. This will usually be determined by undergoing a medical examination, from which a report is created that outlines the length of time the injuries will take to heal as well as their severity.
Our compensation calculator gives an indication of how much you might be entitled to based upon the development of your illness. Jefferies Solicitors will take these different details about your illness into account when calculating how much compensation you should be awarded.
Special Damages
However, compensation also takes into account any financial losses that you might have suffered as a result of your illness, such as a loss of earnings due to being unable to return to work. If you have had to pay for treatment or travel to treatment, compensation may also be able to cover this as well. Therefore, you should keep any receipts or other documents that help to outline the extent of your financial losses, as caused by your condition.
TRY THE ONLINE ELIGIBILITY CHECKER
Contact Jefferies Solicitors Today
Our experts at Jefferies Solicitors are well experienced in dealing with a range of different case types. We understand how traumatic sustaining an injury or developing an illness can be and so we want to make the process of claiming compensation as stress free as possible. No matter exactly where you are located throughout England and Wales, we can help process your case.
At first, we will need some initial details about the specifics of your injuries and how this has impacted upon your life. Please contact us today on 0800 342 3206 or through our online form to get started. A member of our team will quickly be in touch to discuss your case, confidentiality is ensured with all our clients.