2
We'll talk through the details of your claim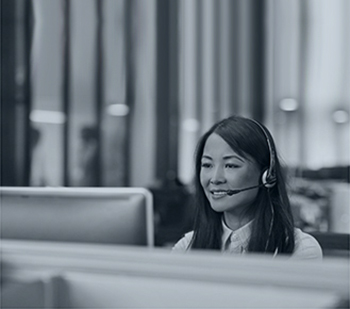 3
Don't worry, we'll take care of everything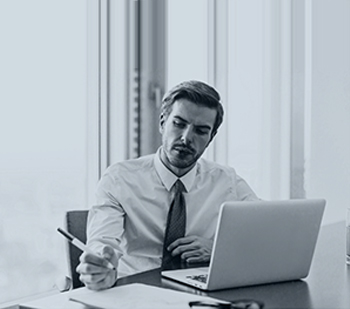 4
We'll work hard to secure you the compensation you deserve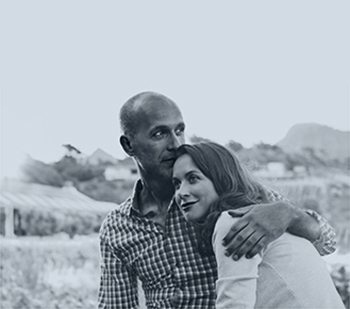 Cycling Accident Claims
Jefferies Solicitors. Cycling Accident Specialists.
Along with pedestrians and motorcyclists, cyclists are known as vulnerable road users. Unfortunately, cycling accident claims are fairly common, particularly incidents on busy city centre roads.
Sometimes cyclists suffer accidents because of other road users' negligence. Every year over 3,000 cyclists are killed or seriously injured in the UK and more than 100 cycling accidents are fatal.
If you have been knocked off your bike by another road user, you may be legally entitled to claim compensation.
To learn more and to discuss your potential claim in confidence, contact our team on 0800 342 3206. Alternatively, complete our online contact form to arrange an initial, free, no-obligation telephone consultation with a member of our expert team.
Common cycling injuries
Unfortunately, often cycling injuries involve serious injuries such as head and brain injuries or spinal injuries. However, other common cycling injuries include:
Broken bones, such as a broken arm, collarbone, or fractured pelvis
Soft tissue injuries
Psychological injury
Cycling accidents involving children
If your child has been involved in a cycling accident on the road, they may have been seriously injured. When valuing your claim, we will not only consider the severity of your child's injury, but also any financial losses associated with their cycling accident.
If it can be proven that the accident was caused by the negligence of another road user, you may be able to make a successful cycling compensation claim on behalf of your child.
Over the last 25 years, our solicitors have helped many individuals and families following cycling accidents and we have an excellent track record in helping our clients receive the compensation they deserve.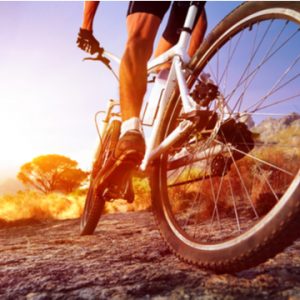 Establishing negligence
In order for your claim to be successful, your legal team must be able to prove:
That the other party was negligent
That the negligence caused you or your loved one to suffer injury and loss
There is a three-year time limit on making a personal injury claim which starts to run out from the date of your accident. Therefore, you should contact us as soon as possible to assess your case.
TRY THE ONLINE ELIGIBILITY CHECKER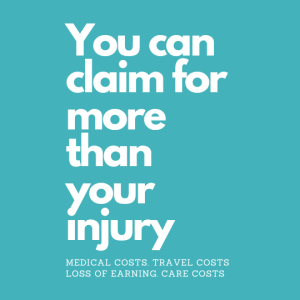 AMOUNT OF COMPENSATION in bicycle accident claims
All personal injury cases are unique and so the amount of compensation that is awarded in each case is also unique. The amount of compensation that is awarded is determined by looking at two distinct factors – general damages and special damages.
GENERAL DAMAGES
The pain and suffering that your injuries have caused is the main factor that is used to determine how much compensation you are owed. This will usually be determined by undergoing a medical examination, from which a report is created that outlines the length of time the injuries will take to heal as well as their severity.
Our compensation calculator gives an indication of how much you might be entitled to based upon your injuries. Jefferies Solicitors will take these different details relating to your injury into account when calculating how much compensation you should be awarded, which will then be put forward to the opposing side and the judge.
SPECIAL DAMAGES
However, compensation also takes into account any financial losses that you might have suffered as a result of your injuries, such as a loss of earnings due to being unable to return to work. If you have had to pay for treatment or travel to treatment, compensation may also be able to cover this as well. Therefore, you should keep any receipts or other documents that help to outline the extent of your financial losses, as caused by your accident/injuries.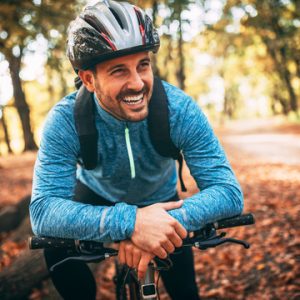 HOW DOES THE Cycling Accident Claims PROCESS WORK?
At Jefferies Solicitors, once we have carried out an initial consultation, we will take care of the paperwork required to get your case underway.
A letter will be sent to you following an initial consultation with your solicitor. This will be a summary of the meeting you had and will confirm that they are happy to take on your case. It will highlight who will be your contact and estimate how long the process will take. The letter will also detail how you will be funding the case and an estimate of costs. If you need to provide any further information this will also be included.
A letter will then be sent to the defendant, providing details of the accident. The defendant has a fixed period in which they can reply and in their reply, they must state whether or not they are denying or accepting liability for your injuries. If they do accept liability, your solicitor will endeavour to settle the case out of court.
Cycling Accident Claims with Jefferies Solicitors
If you've been involved in a cycling accident, you should immediately contact personal injury solicitors with experience in this area of the law.
The solicitors at Jefferies have helped victims of cycling accidents for many years. Throughout your case, our friendly team will advise you on all aspects of your claim. We will be on hand to answer any queries you may have about your case. We will also be able to advise on the level of compensation you or your loved one might receive.
Our expert bicycle compensation solicitors are knowledgeable and approachable and will work hard to help you claim the injury compensation you deserve.
You needn't worry about gathering lots of paperwork together before making your enquiry. Simply call us so that we can gather the initial details and we will take it from there.
You have three years from the date of your injury to make a claim. It is therefore essential that you begin your claim as soon as possible.
To learn more and to discuss your potential claim in confidence, contact our team on 0800 342 3206 or complete our online contact form. 
Where next? Read
Cycling Claim: Hit By A Car Pulling Out Of A Drive
Guide To Making Cycling Accident Claims
Jefferies Cycling
Jefferies is supporting GB mountain biker and medalist Luke Cryer in raising awareness of the importance of helmets in cycling. Read about this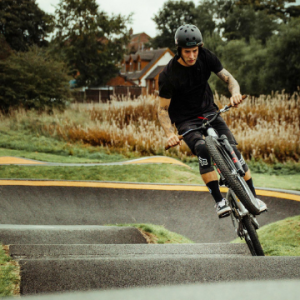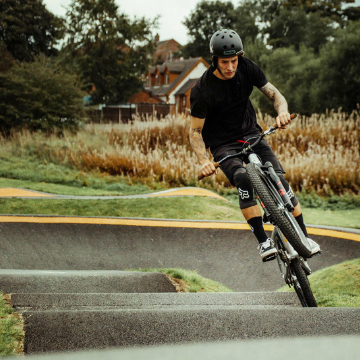 Jefferies are proud to have taken part in cycling rides for charities such as the Manchester 100km charity bike ride to raise money for The Children's Adventure Farm Trust. Michael Jefferies said: "Cycling 100km was definitely a challenge, but the team was in good spirits on the day. The thought of raising money for charity pushed us along. We're also keen to encourage more people to cycle, so events like this are positive for the local community."