2
We'll talk through the details of your claim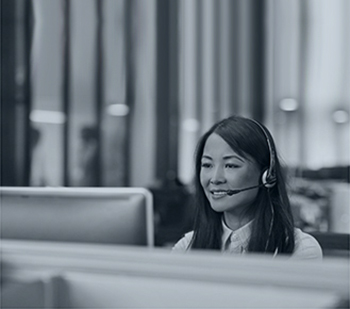 3
Don't worry, we'll take care of everything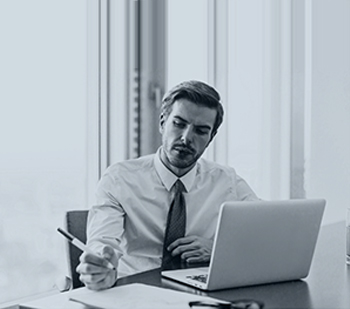 4
We'll work hard to secure you the compensation you deserve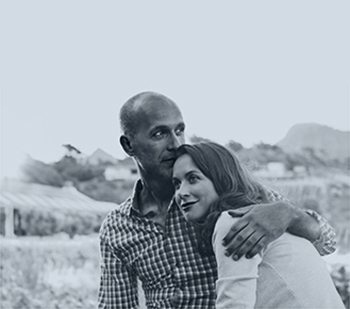 Car Door Injury C
ompensation
You could be able to claim car door injury compensation if you've been hit by a car door while cycling. If a car door is opened while a cyclist is moving past, the impact has the potential to cause quite serious injuries to the cyclist in question.  
The term for being hit by a car door while cycling is known as 'dooring' and it is sadly far more common than you might think. Between 2011 to 2015 in the UK, there were roughly eight people killed and 3,108 people injured in accidents that involved car doors. 2,099 of the people impacted by dooring during this period were cyclists.
Dooring is a common issue and far more wide-reaching than a lot of people would think. While it is more common in busy, residential areas, this sort of accident can happen anywhere, even in less densely populated areas. If you've been injured by dooring, you could be able to claim compensation as a result.  
Contact us today on 0800 342 3206 or through our online form. 
Potential Injuries
While this article is specifically about cyclists who are injured by dooring, you could be injured if you are operating a motorised vehicle, such as a moped, or if you are walking. Therefore, you could still enquire about claiming compensation if you have been injured by dooring in these circumstances.  
The most common injuries caused by dooring include:  
Broken or fractured bones. 

 

Lacerations of the body. 

 

Sprained wrists or ankles. 

 

Head trauma. 

 

Loss of teeth. 

 

Injuries caused by your body being caught in the wheels of your bike/moped etc. 

 

Crushing injuries caused by your bike/moped falling on you. 

 
You could also be injuries quite severely if you are hit by another vehicle while lying on the floor after a dooring incident has occurred. If you've been injured in an accident that wasn't your fault, you could be able to claim compensation as a result.  
TRY THE ONLINE ELIGIBILITY CHECKER
Car Door Injury C
ompensation
: Expectations Of Safety
The Road Vehicles (Construction and Use) Regulations of 1986, section 105, states that 'No person shall open, or cause or permit to be opened, any door of a vehicle on a road so as to injure or endanger any person.' Therefore, based on these regulations it is the duty of the car driver to look out for approaching cyclists, walkers or other vehicles before they open their car door.  
If a cyclist is injured when a car door is opened into their path then they could be able to claim for the injury that they sustain in the accident. The claim will be brought against the insurance of the driver, even if it was a passenger in the car who caused the accident to occur.  
The defendant in the case may try to reduce the amount of compensation being awarded to the cyclist by suggesting that they were cycling too close to the parked vehicle. If it is successfully argued that the cyclist obstructed the vehicle by cycling too close to the doors then there could be a reduction in the amount of compensation that is awarded or the case could be dismissed entirely. 
If you would like to find out more about the services we offer for injured cyclists or how to make a claim please visit our guide to making a cycling accident page and our blog about cycling accident facts.  
Car Door Injury Compensation
The amount of car door injury compensation that you can claim will depend upon the specific details of your injuries. This amount of compensation is calculated by looking at two specific categories: general damages and special damages. After a personal injury accident, you normally have three years to make a claim for compensation. If a child was injured in the accident, a claim can be made on their behalf until their eighteenth birthday. After they turn eighteen, they then have three years to make a claim on their own behalf. Therefore, you should make a personal injury claim as soon as possible.
General Damages
The pain and suffering that your injuries have caused is the main factor that is used to determine how much compensation you are owed. This will usually be determined by undergoing a medical examination, from which a report is created that outlines the length of time the injuries will take to heal as well as their severity. 
Our compensation calculator gives an indication of how much you might be entitled to based upon your injuries. Jefferies Solicitors will take these different details about your injury into account when calculating how much compensation you should be awarded. 
Special Damages
Compensation also takes into account any financial losses that you might have suffered as a result of your injuries, such as a loss of earnings due to being unable to return to work or the material damage to your bike. If you have had to pay for treatment or travel to treatment, compensation may also be able to cover this as well. Therefore, you should keep any receipts or other documents that help to outline the extent of your financial losses, as caused by your condition. 
Contact Jefferies Solicitors
Our experts at Jefferies Solicitors are well experienced in dealing with a range of different case types. We understand how traumatic sustaining an injury or developing an illness can be and so we want to make the process of claiming compensation as stress-free as possible. No matter exactly where you are located throughout England and Wales, we can help you. 
At first, we will need some initial details about the specifics of your injuries and how this has impacted your life. Contact us today on 0800 342 3206 or through our online form to get started. A member of our team will quickly be in touch to discuss your case, confidentiality is ensured with all our clients.
"92% of customers said they were 'very satisfied' with the friendliness of our staff."