2
We'll talk through the details of your claim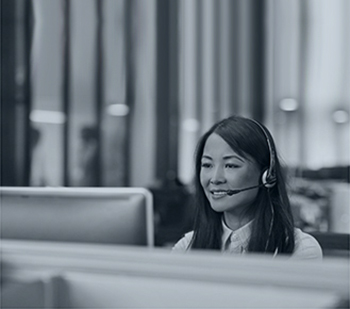 3
Don't worry, we'll take care of everything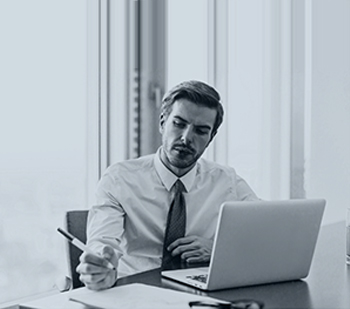 4
We'll work hard to secure you the compensation you deserve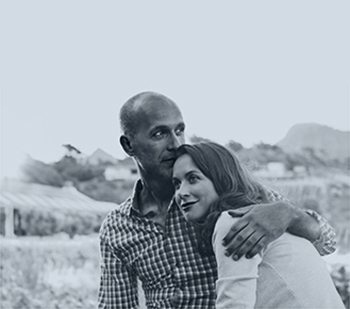 COVID-19. Read our FAQ's
here
E-scooter Accident Claims
If you have been injured in an electric e-scooter accident and it was not your fault, talk to us about e-Scooter accident claims. We are here to help.
There have been over 50 accidents involving e-scooters so far, in 2021,  which is four times the amount reported between January and June 2020. Insurance companies have also reported an increase in road traffic accidents where the other vehicle involved was an e-scooter. E-scooters can cause accidents that involve pedestrians and drivers.
While electrical scooters are perhaps not as mainstream a transportation device as bicycles, they are growing in popularity. As the number of scooters on the streets increase, the number of accidents also sadly increases. If you've been injured in an electric scooter accident that wasn't your fault, you might be eligible to make an e-scooter accident claim. Talk to us, we are here to help.
Make an enquiry
Types of E-Scooter Accident Claims
E-Scooters can reach speeds of up to 30 miles per hour (mph), and perhaps even higher depending upon the model. Therefore, when they are being used by an inexperienced rider, they can potentially be very dangerous.
While there are many possible ways that someone could be injured in a scooter accident, certain accident types are more likely to occur than others. However, there are certain actions that increase the likelihood of an accident occurring:
Not using safety equipment, such as a helmet, while riding the electrical scooter.
Moving between traffic and pedestrians
Having more than one user on the back of the scooter
Wearing headphones while riding the scooter
E-scooters are very popular abroad and there has been a larger amount of accidents in the rest of Europe than there has been in the UK. However, as there starts to be an increase in the number of scooters, the number of accidents will no doubt increase. In July 2019, 35-year-old Emily Hartridge died after her electrical scooter collided with a lorry, marking the first death in the UK from an electrical scooter-related accident. Since then there have been several other UK deaths from electrical scooter accidents.
If you've been injured in an accident involving an electrical scooter that wasn't your fault, you could be able to claim compensation. The amount of compensation that you are likely to be owed will depend upon the severity of your injuries and the specific details of your case. To find out how much compensation you are likely to be owed, speak to us directly.
ELIGIBILITY CHECKER
The Law
The Department of Transport has banned electrical scooters on all of the UK's public roads, cycle paths and pavements unless the scooters abide by certain legal requirements. Electrical scooters fall within the category of motor vehicles under the Road Traffic Act 1988. It is legal to use electrical scooters on private land, if the owner of the premises says that you are allowed. You could be charged with a fine of up to £300 and six points on your driving licence if you are caught using an electrical scooter on a public road or the pavement.
From 4th July 2020, the law changed to state that rental electrical scooters were legal to be used on the roads but that it was still illegal to use private scooters.
ESTABLISHING NEGLIGENCE
In order for your claim to be successful, your legal team must be able to prove:
That the other party was negligent
That the negligence caused you or your loved one to suffer injury and loss
There is a three-year time limit on making a personal injury claim which starts to run out from the date of your accident. Therefore, you should contact a personal injury solicitor as soon as possible to assess your case.

How Much Compensation for E-Scooter Accident Claims?
All personal injury cases are unique and so the amount of compensation that is awarded in each case is also unique. The amount of compensation that is awarded is determined by looking at two specific factors – general damages and special damages.
GENERAL DAMAGES
The pain and suffering that your injuries have caused is the main factor that is used to determine how much compensation you are owed. This will usually be determined by undergoing a medical examination, from which a report is created that outlines the length of time the injuries will take to heal as well as their severity.
Our compensation calculator gives an indication of how much you might be entitled to based upon your injuries. Jefferies Solicitors will take these different details relating to your injury into account when calculating how much compensation you should be awarded, which will then be put forward to the opposing side and the judge.
SPECIAL DAMAGES
However, compensation also takes into account any financial losses that you might have suffered as a result of your injuries, such as a loss of earnings due to being unable to return to work. If you have had to pay for treatment or travel to treatment, compensation may also be able to cover this as well. Therefore, you should keep any receipts or other documents that help to outline the extent of your financial losses, as caused by your accident/injuries.
HOW DOES THE CLAIMS PROCESS WORK?
At Jefferies Solicitors, once we have carried out an initial consultation, we will take care of the paperwork required to get your case underway.
A letter will be sent to you following an initial consultation with your solicitor. This will be a summary of the meeting you had and will confirm that they are happy to take on your case. It will highlight who will be your contact and estimate how long the process will take. The letter will also detail how you will be funding the case and an estimate of costs. If you need to provide any further information this will also be included.
A letter will then be sent to the defendant, providing details of the accident. The defendant has a fixed period in which they can reply and in their reply, they must state whether or not they are denying or accepting liability for your injuries. If they do accept liability, your solicitor will endeavour to settle the case out of court.
START YOUR E-SCOOTER ACCIDENT CLAIM TODAY
You needn't worry about gathering lots of paperwork together before making your enquiry. Simply call us so that we can gather the initial details and we will take it from there.
You have three years from the date of your injury to make a claim. It is therefore essential that you begin your claim as soon as possible
Our experts at Jefferies Solicitors are well experienced in dealing with a range of different case types. We understand how traumatic sustaining an injury can be and so we want to make the process of claiming compensation as stress-free as possible.
To learn more and to discuss your potential claim in confidence, contact our team on 0800 342 3206. Alternatively, complete our online contact form to arrange an initial no-obligation telephone consultation with a member of our expert team. 
Client reviews
Where next? Read How To Claim